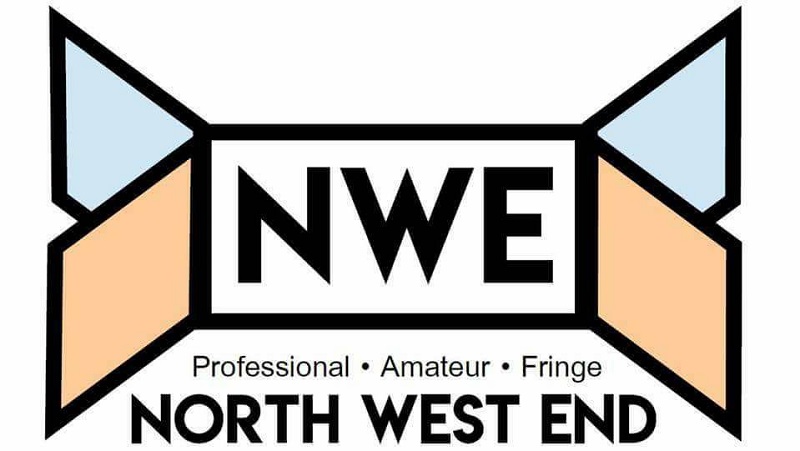 This classic Sondheim musical brings to the stage this brutal tale of Sweeney Todd who returns to London to seek revenge on Judge Turpin, the man who coveted his wife Lucy and ultimately had him exiled to Australia. On his return he inquires about his old apartment above a pie shop in Fleet Street and it is here that he will meet Mrs Lovett and reopen his barbershop with one intention – to slit the throat of Judge Turpin and have his vengeance. Of course things do not go to plan and several unfortunate victims get in the way of Todd, each meeting a ghastly end in the barbers chair; luckily Mrs Lovett is on hand with an ingenious way to dispose of the bodies, by using the meat for her pies.
Alan Bennett's Habeas Corpus is set in the late sixties and follows the lives of the Wicksteed family. The story follows Dr and Muriel Wicksteed as they both seek pleasure and fun outside of their marital relationship. The farcical play is very fast paced, incredibly funny and occasionally surreal. The bumbling sex-obsessed British characters such as the virginal vicar, the flat chested spinster, the peering doctor, his frustrated wife and of course a bra salesman man all come together in this bizarre and thoroughly entertaining story.
Tonight I visited PADOS Theatre Group in Prestwich and their beautiful studio theatre. A very unassuming building from the outside, but inside it is compact yet versatile and possibly one of the nicest studio venues I have visited in the last year. Tonight's entertainment was the musical comedy I Love You, You're Perfect, Now Change, a rarely performed piece by Joe DiPietro and Jimmy Roberts and one I must confess I had never heard of before.
The advertising for the show states "68 characters, 4 actors, 3 musicians, 2 acts." This is a very cleverly written musical and also very well performed by the cast of just 4. The cast comprising of Angela Grady, Sophie Lord, David Livesey and Ryan McMyler work very hard during this 2 hour show changing costume more times than I could count, but never missing a cue.
Dracula: an everyday story of girl meets vampire, girl is seduced by vampire, vampire drains life blood out of girl and drives her insane, girl becomes undead.
This production of Dracula, staged at the Salford Arts Theatre, is performed by the Barton Theatre Company, an Eccles based amateur company who stage three or four productions a year.
The set was quite minimal but effective and was predominantly red and black (good vampire colours). The costumes were fantastic and completely of the era (1890s).
Last night, Last night, New York came to Stoke Last night. The Stoke Rep was transported to 1950's New York last night as Stoke Youth Musical Theatre Company gave us a performance of West Side Story. The show opened with some of the best theatrical choreography I've seen in a very long time, the choreography was provided by Olivia Birkin and the dances throughout were executed with such attack and energy that we as the audience could have quite easily be been watching a professional performance of the show. Two standout dancers in the show were Charlie Stubbs and Sadie Gardner the stage presence these two have could rival many professional dancers in West End shows. However every dancer on the stage could have been professional. The dancing from start to finish was simply incredible no one dancer showed any signs of slowing. The only downside as the stage wasn't big enough for some of the dances which did account to a few bumps between dancers this didn't affect the show at all it was just a massive shame. But we will call it opening night nerves and I'd love to watch it's completely sold out and quite rightly so this show is not to be missed.
Almost a year to the day Evita opened at the George Lawton Hall in Mossley and became North West Ends first review to go onto our website. Now 12 months later we returned to see Mossley Amateur Operatic and Dramatic Society at they presented the superb 9 to 5. Reading back on last year's review HERE it was clear that the strength and professionalism this society had has continued and grown further for this year's production.
9 to 5 the musical is a hilarious musical comedy based on the hit movie, which centres on three office workers who turn the tables on their sexist boss. Relatively recently released to amateur companies it is fast becoming the number one choice for societies all over the country.
For Alan Bennett, this must surely have been a dream come true. Historian turned dramatist, and with a fondness for madness, how could this project possibly fail. Bennett's writing and observations are wonderful. He captures most superbly and with historical accuracy, the zeitgeist of the late 18th century, and infuses the whole with some sparkling dialogue.
"I am here Dr. Willis, but I am not all there".
After a delayed opening evening due to a technical issue, The Lamproom Theatre Company, Barnsley, proudly present Emma Rice's stage adaptation of the all-time favourite romantic film.
"I'm a happily married woman. Or rather I was until a few weeks ago. This is my whole world and it's enough, or rather it was until a few weeks ago."
Your heart dances. The world seems strange and new.
You want to laugh and skip and fall forever….
You are in love.
You are in love with the wrong person.
This show is described as "the simple story of a simple man: Joe, an ordinary bartender in downtown, New York".
The cast is minimal – one man, Mike Sammon, playing Joe, the bartender who welcomes a newcomer in town ("Mack") into his bar and proceeds to talk at him at length about his life and also Frank Sinatra. (Mack isn't actually there, so the audience really takes the part of Mack).
When Shakespeare wrote 'nothing will come of nothing' he could not have been more wrong. For as this play so rightly attests, 'nothing' is something, 'nothing' is anything, therefore 'nothing' matters and therefore 'nothing' is worth doing.
Performed by The Royal Exchange's own Young Company, this is the UK Premiere of an adaptation by Amanda Dalton of Janne Teller's acclaimed novel. Under Bryony Shanahan's incredible directing with innovative use of space, maximising every nook and cranny in the small studio space, she cleverly takes us on a very dark and soul-searching journey with only a bare stage, the props necessary for the story to be told and nothing more. The dynamics of this play - the ups, downs, highs, lows, hards, softs, louds and quiets - were interwoven with and came from within the cast themselves. The cast being both onlooker and participator at one and the same time. The cast making some of the sound effects, and even are stage crew to lift the mechanical hooks (branches) down and up from the unseen tree.
Presented by Blackpool Operatic Players, 'The Producers' opened at The Grand Blackpool last night. From start to finish the production excels on a level most amateur dramatic shows do fall short of. Thoroughly entertaining continually whilst also having softer and affectionate moments, which culminates in the perfect musical.
You are here:  

Amateur Reviews