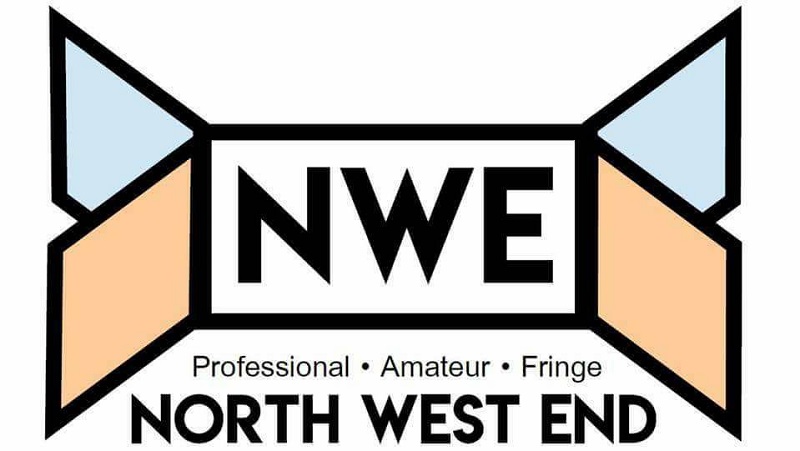 It was with great pleasure that I took the impromptu decision to attend the spectacle that was NK Theatre Arts' Magic of the Musicals at The Forum Theatre, Romiley.
One benefit of knowing people in the show is that you get to see them in the interval and find that they are feeling nervous for their various solos. Why? I am not sure as they really had nothing to worry about. These compilation shows are usually organised as fundraiser by amateur groups but, although NK do rely on funding and sponsorship for the inspirational work they do with young people, this was a night to showcase the raw talents of various members of the team, as well as promoting songs from some of the newer musicals on the West End over the last five years (not intentionally related to a song later on). The table layout as oppose to theatre-style made for an intimate yet concert-style show, without any scaffolding (!).
As I walked into the auditorium at The George Lawton Hall in Mossley last night and took one look at the set I knew we were in for a good night; and things only got better.
"A Musical about train engines having a race on roller skates. You've got to be kidding, right?!" [J. Boerg - critic]. Starlight Express is something of a musical phenomenon which, when it first opened on London's West End, was, according to the critics, never going to last. Well, 37 years later it's still here and still going strong. It's not the same show though now, unfortunately. For some reason, best known to The Really Useful Group, they have seen fit to keep changing, rewriting, adding, subtracting, and basically reshaping the show over this time-scale. Every time I have seen the show, it has always in some way differed from the time before, and I remember with great fondness the original version. It had no parallel and why anyone thought they needed to change the show is a complete mystery to me. No-one changed Les Misérables or any other record-breaking Musicals, so why this one?
A tense and psychological thriller by Shelagh Stephenson, and presented in The Forge Theatre by Bolton Little Theatre. It tells the story of a middle-aged couple who are trying to come to terms with the unexplained disappearance of their 20-year old son five months ago as he was backpacking his way round the world. The only real news they are able to cling onto is his last email to them saying he was travelling to Jakarta. They seek the help of a Psychic and even consider appealing through a TV documentary which turns out to be something of a deal fraught with little compassion or regard for the true facts, just as long as it gets viewers and ratings.
Take 213 singers and a band of 8 all assembled in the glorious Bridgewater Hall in Manchester and you have got what was a stunning night's entertainment in the form of Unlimited Voices, The Great Songs Of Musical Theatre. This was a show of the highest calibre from an ensemble of amateur performers that have one thing in common… a passion for singing.
The 'Wicked Wiz of Oz' performed by the Chiltern Youth Theatre Company was a combination of three well known musicals, 'Wicked', 'The Wiz' and 'The Wizard of Oz.' The production would please fans of the aforementioned musicals with beloved songs such as 'Somewhere Over the Rainbow', 'Popular' and 'For Good' being performed beautifully by the young performers. Despite the mix of different musicals and consequently different narratives, the performance was very clearly put together and executed professionally by the members of the company. Although the songs previously mentioned are famously very well-known and musically challenging to execute, the youngsters seemed to have grabbed the challenge with both hands and appeared to be hardly phased by the challenging repertoire that was demanded of them.
Written in 1992 by Bolton born playwright, Jim Cartwright, this play has seen success on the West End and Broadway stages with a great 1998 film version starring the original West End Little Voice of Jane Horrocks and Michael Caine.
With such a progeny it is no wonder that many companies fight shy of producing the play these days, and so when one dares to stand up and be counted, it naturally produces quite a buzz. And who better than Altrincham Garrick to do just that; an amateur theatre company that thinks big and has lofty ambitions.
Welcomed to the venue, in from the cold and snowy roads of outside, with a collection of mostly show tunes and film soundtracks playing overhead, I had the pleasure to attend The Grange Arts Centre for Oldham Music Service's first Musical Theatre Showcase there and witness the developing talents of their established Advanced group, as well as their recently launched Junior and Senior groups that started up in September - a collective of 38 in total!
With a cast ranging from 6-18 years, I was truly blown away by the standard of quality and discipline on display. In the presence of 'teachers' Kay Huckfield and Hannah Davis - who acted as comperes for the evening, with scripts of their own - they should be extremely proud of each performer, I felt a sense of pride and anticipation as soon as I entered the foyer, filled with family members and friends of the talented young artists that were to entertain us.
This is Alan Ayckbourn's 61st play - so I can be forgiven for not knowing it. It was written in 2002, and has not had very many airings since sadly. I don't know why - it's a great play. All the hallmark Ayckbourn is there; neurotic gossipy spinsters (which he does so well), everything seeming normal turning out to be exactly the opposite, simple and familiar situations exaggerated, and sparkling acerbic wit. Yet there is something else in this play that is not often seen in his other works; this play is a lot darker, less moments of true comedy, and there's a ghost - or is there??
'What would you do if someone you loved committed a violent crime'? That's a question I kept asking myself watching Orphans at the Stockport Garrick.
Set in working class 21st century Britain; Orphans tells the story of a pair of orphaned siblings and lengths they'll go to protect their relationship.
I am really rather fond of the works of Arthur Miller, but, like most people, only really know his more performed works in any real depth; plays like The Crucible, All My Sons, A View From The Bridge and Death Of A Salesman. But why do those plays seem to get preference over his other works, some of which, like last night's offering at Altrincham Garrick are rarely performed and indeed mostly unknown. I don't know the answer to that question, and after watching the play last night, it really ought to be done more. It's a very good play.
Basics Junior Theatre School in Burnley, East Lancashire is a unique, award-winning and dedicated junior musical theatre and performing arts school established over 29 years ago. They pride themselves on providing a professional yet family-like environment where young performers are educated and inspired to deliver performances to the standard that the professionals would be proud of.
They provide theatre arts and vocal training in Burnley, East Lancashire for youngsters aged 4-19 – developing confidence, skill, professionalism and passion for the performing arts. They are ideally located to serve those living in surrounding towns such as Nelson, Colne, Accrington, Blackburn and the Ribble Valley.
You are here:  

Amateur Reviews