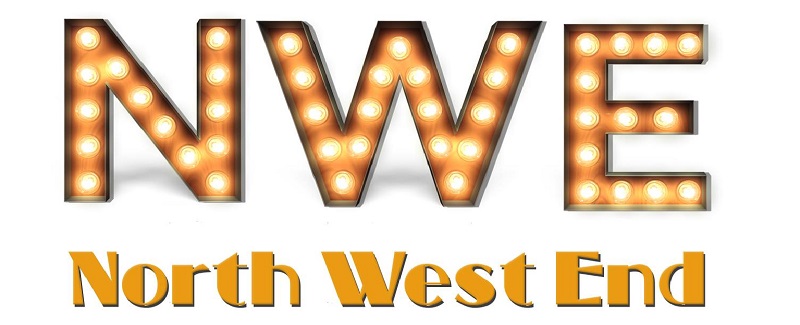 It is the 30th anniversary of Junior Stage 80 this year and they have decided to celebrate in style by choosing Little Shop of Horrors as this years' production at the Waterside Arts Centre in Sale. This is the perfect example of how to celebrate a milestone birthday. From start to finish the show oozes class and quality.
Focus... Intensity... Entertaining...
The Crucible is a 1953, 4-act play by the American playwright Arthur Miller which dramatises the true story of the horrific witch-hunts in Salem, Massachusetts at the end of the 17th century.
In addition the play serves as an allegory of the anti-Communist persecutions in the post-World War 2 McCarthy era U.S.A.
Les Misérables is probably one of the world's most popular musicals and it not surprising when you consider the beautiful and powerful music, rousing songs, emotional pull and stunning set pieces of action including a battle on a barricade. Futurist Theatre Productions took on all these factors with flair and class in a slick, powerful and captivating performance within this incredible Youth production.
Taking on the phenomena that is 'Les Misérables' can cause fear and dread in a company, especially for a youth production, but this cannot be said for the amazingly talented cast of Starlight's annual show at the Thornton Little Theatre this week. The excitement and determined nature of all the performers was certainly a new refreshing look at youth theatre in this reviewers eyes. All the cast and creative should be extremely proud of themselves for the terrific performance each of them contributes to the show.
For a number of years I have driven past the Altrincham Garrick Playhouse and said to myself time and time again I must pay a visit. I have heard nothing but superb reports about the productions staged here and tonight I finally got the chance to tick this one particular item off my theatrical bucket list.
The theatre is as impressive as it is stunning with some of the friendliest front of house staff I have encountered in a long time.
So my entertainment for the evening was Blackadder the Third, and it more than lived up to my expectations and more. Set on a simple stage (Trevor McKie) split between the Royal apartment and the servants quarters below the show recreates 4 out of the six episodes from the third instalment of the Blackadder series.
As the Director of this production notes in his programme message, Oliver! is one of the world's best-known musicals. There cannot be many people unfamiliar with Lionel Bart's adaptation of the Charles Dickens novel Oliver Twist and its classic show tunes such as "Oom-Pah-Pah", "Food Glorious Food" and "I'd Do Anything" to name a few; few will not have heard those immortal words 'Please Sir, I want some more". So with such well-established expectations from an audience, it could very well be daunting for a group considering staging this production. For the Lamproom Musical Theatre Company they rose to this challenge and exceeded expectations with a week of sell out shows!
Terry Early's announcement that he and Susan Rickworth plan to marry rouses the fury of the formidable Alice, Terry's mother. Alice's reaction is due to her previous relationship with Reuben Rickworth, Susan's father. Sam Early is caught in the middle of it all. And his peace of mind as that of his old pal Joe is shattered. Alice's sudden demise following her handling of a faulty electric kettle lent her by Mabel, the inquisitive neighbour, promises a peaceful solution. But Alice becomes a vengeful ghost and is even more formidable than as a live wife and mother. Much drama results in which both families and Mabel are involved, before Alice's ashes can be persuaded to lie quiet in her urn.
As a huge fan of Stephen Sondheim, I was really looking forward to this; one of his lesser known and rarely performed Musicals, which very cleverly mixes reality and fantasy through sketches, vignettes and musical numbers, as they tell the story of not just one but nearly all the actual and would-be assassins of US presidents through the ages and try to answer the million dollar question of why they did it.
Leeds University Union Music Theatre presents an amateur production of Ghost – The Musical at the University's Riley Smith Hall. The musical is based on the 1990 Blockbuster film which stars the late Patrick Swayze, Demi Moore, Whoopi Goldberg and Tony Goldwyn.
The synopsis is about two young lovers, Sam Wheat and Molly Jenson, who move to New York City. One fateful night changes their lives forever and the only connection, from that point forward, is for Sam, who still exists in the world but as a ghost, is to employ Oda Mae Brown to forewarn Molly the dangers ahead.
STOS Theatre Company produces the world's top musicals at Sheffield's Lyceum Theatre, made for and by the people of South Yorkshire. STOS draws on the very best local talent, employs hugely experienced professional creative teams, and invests up to £100,000 on each show to ensure the production values are without equal. It performs exclusively at Sheffield's 1,100 seat premier theatre venue - Sheffield Lyceum.
This is one of Coward's better known comedies, written in 1939 but not performed due to the outbreak of war until 1942, when Coward himself played the leading role. Well that actually was no surprise since the play was somewhat semi autobiographical and as Garry Essendine is an ageing famous comedy actor and Matinee Idol with a love of dressing gowns and a life full of sexual intrigue we can easily see the parallels.
The play follows Garry's life over the course of less than a week; but in that time he manages to embroil not only his secretary, his manager and his ex-wife, but also everyone else his path crosses in something no less than a French Farce style romp centred around his impending theatre tour of Africa.
You are here:  

Amateur Reviews