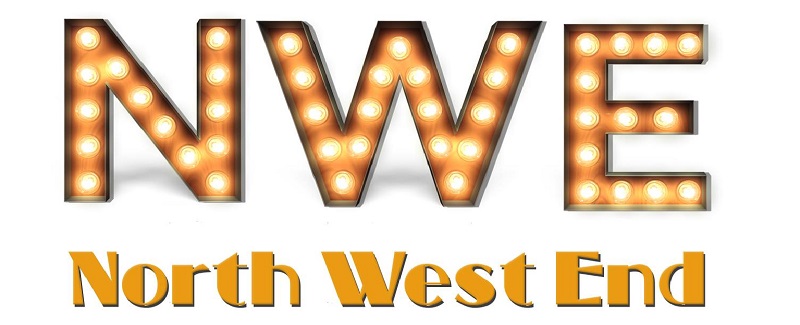 This was my first visit to The Comedy Store in Manchester to see stand-up and what a joy it was. From the outside it looks very unassuming apart from the famous logo dominating it frontage, yet the moment you step through the door it becomes Tardis like with a large 500 seat auditorium and upstairs and downstairs bar areas. I was there to watch King Gong where the idea of the show is for members of the public to have their 5 minutes of fame on the famous Comedy Store stage delivering up to 5 minutes of material.
Young and old were left laughing all night after a fantastic stand up show from Lee Nelson. Known for his chavvy London on screen character, Simon Brodkin revealed his true comic genius tonight at The Lowry.
Going into the show, I was sceptical to say the least that it was going to be a follow on from his original character of the "London chav" however I was pleasantly surprised to see that Nelson had evolved from this character into a hilarious "grown up".
Another lively and packed night at The Frog and Bucket last night, once again bringing some of the best comedians of the local area. The venue is simple for a comedy club but seems incredibly effective, I particularly like the layout for the audience's seats but I suppose it could be quite daunting for a new act who looks up to two levels of audience, but most of the comedians last night seemed quite well equipped and calm.
Improvised comedy can be a tricky one to pull off, and believe me, I've seen my fair share of awkward exchanges, dead silences, and jokes that go down like a lead balloon. Thankfully, the team at Comedy Sportz have got it down to a fine art.
The studio at the King's Arms is very intimate space, with cast and audience all seated together, but this creates a wonderfully welcoming and friendly atmosphere. In fact it felt as though I was just watching a group of mates having a laugh - and what a laugh we had. The cast of Jade Fearnley, Rachel Wareing, Lukas Kirkby, Darryl Fishwick, Vicki Mitchem and Sean Mason work so well together, with fantastic chemistry. They were clearly having fun, and so were we.
One of the cornerstone venues of Manchester comedy, The Frog and Bucket is a hive of activity on a Friday night. The regular weekend Barrel of Laughs show has the room packed out with after-work drinkers and excited birthday groups, the alcohol flowing freely and everyone determined to have a good night. The first club was opened in 1994, and since then many successful comedians have been through the doors, including regulars Peter Kay and Johnny Vegas, and John Bishop, who performed his first ever gig there.
It was packed to the rafters at The Slaughter House for the monthly midweek comedy extravaganza that sees the newer comedian dipping their toes in the live comedy waters as well as more established acts trying out some new material.
The evening was hosted by compère Phil Chapman, whose cheeky-chappy demeanour settled the crowd. A young chap on the front row by the name of Josh became the anchor of the host's banter throughout the night and an intriguing engagement with a young lady who came in late because she was getting ready and waiting for her friend who subsequently couldn't attend due to an injury.
Walking into the Quays Theatre to the background blaring of generic rock music and the shouts of a drunken man somewhere in the second tier of seating, I knew my night was going to go one of two ways.
Tom Stade, of Live at the Apollo fame, recently completed a run at the Edinburgh Festival Fringe and is now embarking on a UK tour, with no signs of slowing down. The exuberant comedian, with his loud, distinctively hoarse voice, rushes onstage like a rock-star celebrating being released from rehab, to rapturous cheers from the crowd. This impression was only heightened at the end of his set, when a couple of men in the front row jumped up to shake his hand and as Stade leaned forwards I half expected him to try a stage dive: and, to be honest, he might have been able to pull it off
This is the fourth night of Isy Suttie's tour and according to Isy it was the best one so far. I've seen Isy on TV as both stand up, actress and panel show pundit but tonight I saw the full range of her talent.
Isy welcomed us, in a light and self-deprecating way, before introducing her support act, Harriet Kemsley. Harriet is a wide-eyed performer who has won several awards since she began doing stand up in 2011. I found her to be a bit awful and, in her own words, a bit weird. She did manage to raise a few laughs but her performance felt a bit stilted and I felt she didn't engage the audience as well as I thought she might.
Stephen K Amos took to the stage in the Quays Theatre tonight for another hilariously funny show. Influenced by the great Richard Pryor, Stephen has been on the comedy circuit for many years now making his Edinburgh Festival debut in 2001. With the exception of 2002 he has played there every year since and is now one of the country's leading comedians.
I stepped in at the last minute to review this due to the indisposition of the original reviewer, and although it meant another late night and added stress, I was actually quite happy. I have seen Mr. Delaney on TV several times, as he is a regular guest on shows such as Mock The Week. He also writes for 8 Out Of 10 Cats.
I also had the fortune to see him live in an unexpected appearance at The Comedy Store a fortnight ago where he was trying out some new material, and liked his rather blasé and take-me-as-I-am approach.
The Comedy Store is widely regarded as a staple of comedy and entertainment,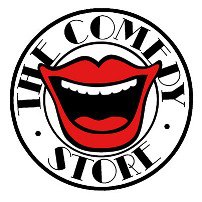 a place where anything goes and you can be assured of a fantastic night each and every time you visit, I was delighted to attend last night to see an incredible array of 4 sublime comedians that were at the top of their career and as you can tell - it didn't disappoint. Additionally, the contrast of the comedian's being so wide means there is always something for everyone!