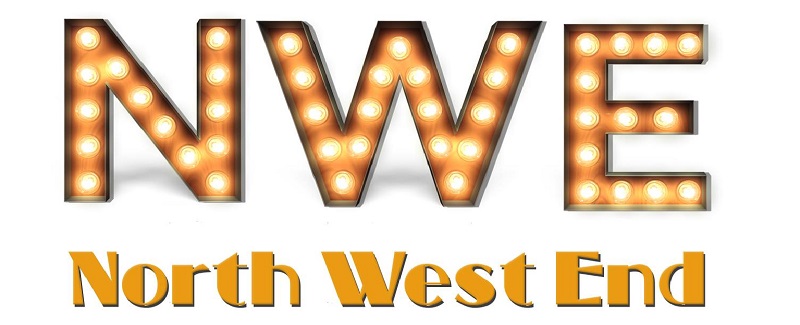 Tonight I laughed more than I have laughed in many years! And I also learnt some things too.
Unusually Mark was his own warm up act. He started with a very amiable style and a huge warning about profanity and swearing, encouraging sensitive audience members to leave - no-one did. Throughout the evening this erudite comedian and "Domestic Extremist" encouraged us to become more active in fighting for basic human rights and protesting against injustices.
Ed Byrne is touring the country with his one man show however at The Lowry it took on the role of a demonstration against the on the spot swear ban in Salford Quays. The unusual restrictions upon a stand-up comic failed to hold back this Irish dynamo.
Byrne's high speed delivery means he packs a lot of themes into his two hour show. From feminism, politics and misogyny to the perils of dating and diarrhea dilemmas nothing escapes observant eye of Byrne in his aptly named show Outside, Looking In. Though these are broad topics, it is the minute eye of everyday life that are the ingredients for his brilliant comic writing and delivery. His take on life is often reminiscent of Woody Allen - but without the extra layer of moroseness. You get the feeling from the tales he tells, life the the Byrne's house is like a sitcom, as he acts out the scenarios of his past he'd make the perfect male equivalent to Miranda Hart's semi-autobiographical show.
I have, for quite a long time, been a secret admirer of the caustic, sarcastic and rather arrogant but always intelligent and acutely observed wit of the diminutive, openly gay, Danish-born comedienne, Sandi Toksvig. I remember her from her days on the anarchic improvisation TV show, Whose Line Is It Anyway?, and have since listened to her on radio and seen her popping up from time to time on TV panel shows. And she has now officially taken over from Stephen Fry as host to TV's QI.
I was therefore very much looking forward to seeing her perform live. Even the title of her new touring show, Politically Incorrect, sounded very Toksvigian!
Ok, I have a confession to make. After firstly confusing Rob Delaney with Rob Beckett, and then watching his performance on Netflix to prepare for this evening, I was really dreading this show. His humour is not to my taste at all, and his Bowery Ballroo, material for a US audience was almost excruciatingly unfunny. I'm glad to say tonight massively exceeded my expectations.
Chris Ramsey has been making big waves in comedy over the past few years and that's evident here at the Lowry, when he started off in comedy, he was performing in the Lowry studio theatre which only sat 150 people and progressed all the way tonight to the main theatre.
If there was ever an entry in the dictionary for all-round entertainer, without question the definition would be Brian Conley. Tonight at the Lowry Conley proved without a shadow of a doubt he is the master of his art. He is the consummate entertainer with every weapon in his arsenal on show tonight in front of a capacity audience in Salford.
Starting with a video montage of his many television appearances it was clear from the outset that this was to be an evening of silliness and song. It is difficult not to instantly like Conley and from the moment he stepped on stage after being announced as the "best comedian in his price range" he wasted no time in interacting with the audience.
The idea of King Gong is very simple; a number of wannabe stand-up comics get their chance to entertain a capacity crowd for five minutes. However, that doesn't necessarily mean they will last the full five minutes. Three people in the crowd are handed red cards which they must hold up in the air when they have heard enough. When all three red cards are in the air, a gong is sounded and the comic must leave the stage. Anyone that is lucky enough to last the full five minutes is invited back to the final at the end of the night.
The Frog and Bucket comedy club sits on the far edge of the Northern Quarter in Manchester city centre. Over the years both the weekend shows and the amateur night have seen performances from the now famous names that came through the northern comedy scene. Johnny Vegas and Peter Kay were regulars often compering the weekend shows, and John Bishop's first ever gig was at the club's amateur night. Plenty of other famous folk have played the Frog too included Lee Mack, Dave Gorman, Chris Addison, Ross Noble, Lucy Porter and Jason Manford.These days the club is open four days every week. Friday and Saturday nights are the fun packed end of the week shows then there's Thursdays for a more sedate, connoisseur led show. On a Monday it's still the newcomers turn as they attempt to Beat the Frog by staying on stage for 5 minutes without getting 'croaked off.' Plus there are many special nights every month such as the Laughing Cows all-female comedy night. Laughing cows showcases female comedians on the last Sunday of each month.
I was genuinely looking forward to seeing Paddy live. My affection born out of a love of his wingman roles in Max and Paddy's Road to Nowhere, Phoenix Nights and most recently with Keith Lemon (please see the Batman vs. Bane skit).
I love comedy that is heartfelt, that has old school charm with a hint of subversion reflecting our shared anxieties, obsessions and the absurdities of the age we are in.
I was surrounded by an audience with an eclectic age range – reflecting Paddy's appeal as the front of ITV's Take Me Out and role in Corrie. The great thing about comedy is its broad spectrum but that does mean we all take our seats with very different expectations.
The Frog and Bucket comedy club sits on the far edge of the Northern Quarter in Manchester city centre and was one of the first venues to open in the now creatively bustling district.
Plenty of famous folk have played the Frog including John Bishop, Lee Mack, Dave Gorman, Chris Addison, Ross Noble, Steve Coogan, Caroline Aherne, Lucy Porter and Jason Manford.
Debra Stephenson is a jack of all trades. She cites herself as an actress / impressionist / comedienne / singer. Unfortunately she is a master of none. Stephenson gave herself a rather ambitious task of attempting 100 voices during the course of the show. I would applaud anyone who can do an impression of 100 people, and while Stephenson does try her best, some of them fail to hit the mark.
The first half of the show is a trip through the decades. Starting from the 1950s working up to the present day, Stephenson sings some classic songs from the eras and stopping to tell of us some of her celebrity friends that couldn't make it. While I was aware of most of the impressions Stephenson did, there were a few I was baffled by as I couldn't think of who they were.