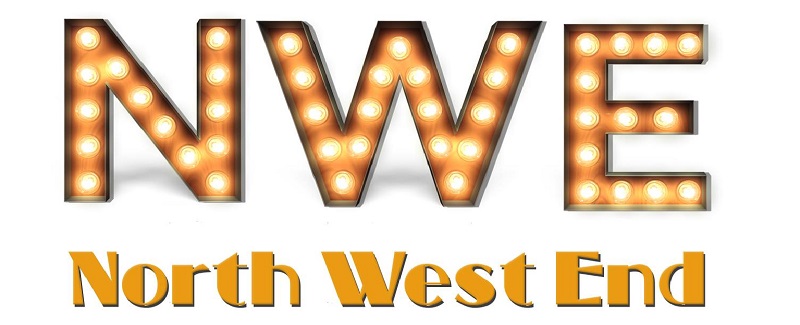 The Frog and Bucket comedy club sits on the far edge of the Northern Quarter in Manchester city centre. Over the years both the weekend shows and the amateur night have seen performances from the now famous names that came through the northern comedy scene. Johnny Vegas and Peter Kay were regulars often compering the weekend shows, and John Bishop's first ever gig was at the club's amateur night. Plenty of other famous folk have played the Frog too included Lee Mack, Dave Gorman, Chris Addison, Ross Noble, Lucy Porter and Jason Manford.These days the club is open four days every week. Friday and Saturday nights are the fun packed end of the week shows then there's Thursdays for a more sedate, connoisseur led show. On a Monday it's still the newcomers turn as they attempt to Beat the Frog by staying on stage for 5 minutes without getting 'croaked off.' Plus there are many special nights every month such as the Laughing Cows all-female comedy night. Laughing cows showcases female comedians on the last Sunday of each month.
I was genuinely looking forward to seeing Paddy live. My affection born out of a love of his wingman roles in Max and Paddy's Road to Nowhere, Phoenix Nights and most recently with Keith Lemon (please see the Batman vs. Bane skit).
I love comedy that is heartfelt, that has old school charm with a hint of subversion reflecting our shared anxieties, obsessions and the absurdities of the age we are in.
I was surrounded by an audience with an eclectic age range – reflecting Paddy's appeal as the front of ITV's Take Me Out and role in Corrie. The great thing about comedy is its broad spectrum but that does mean we all take our seats with very different expectations.
The Frog and Bucket comedy club sits on the far edge of the Northern Quarter in Manchester city centre and was one of the first venues to open in the now creatively bustling district.
Plenty of famous folk have played the Frog including John Bishop, Lee Mack, Dave Gorman, Chris Addison, Ross Noble, Steve Coogan, Caroline Aherne, Lucy Porter and Jason Manford.
Debra Stephenson is a jack of all trades. She cites herself as an actress / impressionist / comedienne / singer. Unfortunately she is a master of none. Stephenson gave herself a rather ambitious task of attempting 100 voices during the course of the show. I would applaud anyone who can do an impression of 100 people, and while Stephenson does try her best, some of them fail to hit the mark.
The first half of the show is a trip through the decades. Starting from the 1950s working up to the present day, Stephenson sings some classic songs from the eras and stopping to tell of us some of her celebrity friends that couldn't make it. While I was aware of most of the impressions Stephenson did, there were a few I was baffled by as I couldn't think of who they were.
It was all about new comedy this evening at The Comedy Store Manchester, where, on the third Sunday on every month, new comedians come to showcase their acts. The Comedy Store has a 500 seater auditorium although half of it was closed off, leaving the venue felling close and intimate. The venue was purpose built for stand-up comedy so the setting was perfect.
The evening was compered by Alex Boardman, a 43 year old comedian who had the audience eating out of his hands with anecdotes of his mundane life as a married man. He really connected well with the audience and found comedy value in all of the situations he was presented with. In his attempt to find someone celebrating something special, he came across a couple on their first date. It's certainly one they are never going to forget.
The Comedy Store Manchester, The Best in Stand Up is a regular feature on the Friday and Saturday night entertainment rota.
Reviewing at the comedy store stirred a little apprehension for me, a middle aged woman, entering in to the hustle and bustle of Manchester city night life on a Saturday night. A place I naively viewed as exclusively for the young, as it is situated in Manchester's' fashionable and trendy Deansgate Locks. The Comedy Store is a TARDIS-like venue; its glass fronted entrance gives an illusion of a small intimate venue. On the contrary this vibrant venue has a wealth of space for casual and al la carte dining as well as a spacious bar area and a more than adequate theatre-styled auditorium with a seating capacity of 500.
It sounds like a very simple concept; pit two teams against each other and see who can make the audience laugh. However, I must have genuinely laughed about twice during the whole show. Before going any further it must be stated that this event is definitely targeted at children and therefore has a cringey pantomime feel to it. The kids clearly enjoyed it, but as an adult I was left disappointed. I was hoping that there would be a few jokes in there 'just for adults' but there was nothing.
Despite working the circuit that I know so well for many years, and appearing on all the right TV panel shows, Tony Law has somehow slipped my comedy radar. In hindsight this may be my own brain blocking him from memory due to sheer confusion. Canadian Law has won several comedy awards, and done the rounds of Have I Got News For You, 8 Out Of 10 Cats, Russell Howard's Good News and the like, but having very little previous experience of him I entered The Lowry with no expectations.
Comedy is one of the hardest and most gruelling jobs one can do, and tonight I got to see probably one of the most hard working comedians on the circuit; Richard Herring.
Herring has been on the circuit for over a decade and his routine would usually consist of single life stories and quite edgy jokes and gaffs, a comedian who has never reached mega fame and stardom like some of his comedy chums but has usually provided some really good, proper funny material. So I was really quite excited and intrigued to see how his comedy act would fair now he has settled down with a wife and a new-born baby.
Dead Cat Comedy returns to the Dancehouse Theatre starring Duncan Oakley and Phil Kay and what a magnificent triumph this return was. Alongside these to comedians was the very talented support from Tom Little and Red Redmond each bringing their own unique twist on comedy. The Dancehouse Theatre is the ideal place for a comedy night like this one as it is an intimate auditorium where as audience members we could relax and enjoy a night of witty humour.
Tonight I went to the Lowry to watch the Comedy Club 4 Kids with my seven year old daughter. The show is a clean children's version of the adult Comedy Club. Since 2005, the Comedy Club 4 Kids has been getting the best stand-ups and sketch acts from the international circuit to do their thing for an audience of children (aged 6+) and their families… but without the rude bits!