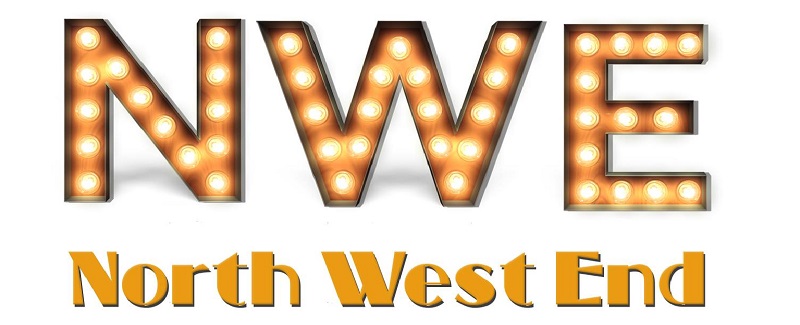 Uniting under a blue and white banner, six comics took to the stage of The Comedy Store to raise funds for Parkinson's UK.
As compère for the night, Mick Ferry wasted no time in gently skewering the front row, with most of the audience no doubt glad they had chosen seats well outside the target range.
First act, Kiri Pritchard McLean, regaled the audience with stories from her youth in Anglesey, with a particular tale of a bikini wax gone wrong drawing water from several eyes in empathetic pain.
Monday evening and I find myself once again in the Northern Quarter's Frog and Bucket pub and comedy club. Open four nights a week, Monday is the chance for amateur and aspiring comedians to give it a go in front of a surprisingly busy audience.
Our compere for the evening is the charming Pete Otway, who puts us at ease straight away with his friendly and relaxed style, getting to know some of the characters in the crowd, and putting us all in the mood for a night of comedy. My favourite line of the whole evening came from him - "turn your phone on flight mode as your night is about to take off"!
Panel show regular and Funny Woman winner; Katherine Ryan performed to a near capacity crowd at the Lyric Theatre in the Lowry, Salford. Known for her celebrity put downs and sharp tongue, Ryan has forged a career in an extremely male dominated field.
Ryan lets us into her personal life by telling us that she has appalling taste in men - "the type that blind dogs bark at." She also tells us a bit about her hometown of Sarnia, Canada and its extremely high percentage of teen pregnancies, and a power plant that Ryan's description sounds very similar to a well known cartoon series.
Tonight I laughed more than I have laughed in many years! And I also learnt some things too.
Unusually Mark was his own warm up act. He started with a very amiable style and a huge warning about profanity and swearing, encouraging sensitive audience members to leave - no-one did. Throughout the evening this erudite comedian and "Domestic Extremist" encouraged us to become more active in fighting for basic human rights and protesting against injustices.
Ed Byrne is touring the country with his one man show however at The Lowry it took on the role of a demonstration against the on the spot swear ban in Salford Quays. The unusual restrictions upon a stand-up comic failed to hold back this Irish dynamo.
Byrne's high speed delivery means he packs a lot of themes into his two hour show. From feminism, politics and misogyny to the perils of dating and diarrhea dilemmas nothing escapes observant eye of Byrne in his aptly named show Outside, Looking In. Though these are broad topics, it is the minute eye of everyday life that are the ingredients for his brilliant comic writing and delivery. His take on life is often reminiscent of Woody Allen - but without the extra layer of moroseness. You get the feeling from the tales he tells, life the the Byrne's house is like a sitcom, as he acts out the scenarios of his past he'd make the perfect male equivalent to Miranda Hart's semi-autobiographical show.
I have, for quite a long time, been a secret admirer of the caustic, sarcastic and rather arrogant but always intelligent and acutely observed wit of the diminutive, openly gay, Danish-born comedienne, Sandi Toksvig. I remember her from her days on the anarchic improvisation TV show, Whose Line Is It Anyway?, and have since listened to her on radio and seen her popping up from time to time on TV panel shows. And she has now officially taken over from Stephen Fry as host to TV's QI.
I was therefore very much looking forward to seeing her perform live. Even the title of her new touring show, Politically Incorrect, sounded very Toksvigian!
Ok, I have a confession to make. After firstly confusing Rob Delaney with Rob Beckett, and then watching his performance on Netflix to prepare for this evening, I was really dreading this show. His humour is not to my taste at all, and his Bowery Ballroo, material for a US audience was almost excruciatingly unfunny. I'm glad to say tonight massively exceeded my expectations.
Chris Ramsey has been making big waves in comedy over the past few years and that's evident here at the Lowry, when he started off in comedy, he was performing in the Lowry studio theatre which only sat 150 people and progressed all the way tonight to the main theatre.
If there was ever an entry in the dictionary for all-round entertainer, without question the definition would be Brian Conley. Tonight at the Lowry Conley proved without a shadow of a doubt he is the master of his art. He is the consummate entertainer with every weapon in his arsenal on show tonight in front of a capacity audience in Salford.
Starting with a video montage of his many television appearances it was clear from the outset that this was to be an evening of silliness and song. It is difficult not to instantly like Conley and from the moment he stepped on stage after being announced as the "best comedian in his price range" he wasted no time in interacting with the audience.
The idea of King Gong is very simple; a number of wannabe stand-up comics get their chance to entertain a capacity crowd for five minutes. However, that doesn't necessarily mean they will last the full five minutes. Three people in the crowd are handed red cards which they must hold up in the air when they have heard enough. When all three red cards are in the air, a gong is sounded and the comic must leave the stage. Anyone that is lucky enough to last the full five minutes is invited back to the final at the end of the night.
The Frog and Bucket comedy club sits on the far edge of the Northern Quarter in Manchester city centre. Over the years both the weekend shows and the amateur night have seen performances from the now famous names that came through the northern comedy scene. Johnny Vegas and Peter Kay were regulars often compering the weekend shows, and John Bishop's first ever gig was at the club's amateur night. Plenty of other famous folk have played the Frog too included Lee Mack, Dave Gorman, Chris Addison, Ross Noble, Lucy Porter and Jason Manford.These days the club is open four days every week. Friday and Saturday nights are the fun packed end of the week shows then there's Thursdays for a more sedate, connoisseur led show. On a Monday it's still the newcomers turn as they attempt to Beat the Frog by staying on stage for 5 minutes without getting 'croaked off.' Plus there are many special nights every month such as the Laughing Cows all-female comedy night. Laughing cows showcases female comedians on the last Sunday of each month.