Most eighty year olds are content to put their feet up but not poet Roger McGough, who is to be found hard at work every day at his South London home, and he still gets out on the road doing readings round the country.
The veteran Scouse poet is coming back up north for a date at Halifax Square Chapel Arts Centre on Saturday 19th May and he has a special treat for fans of his fantastic wordplay.
"I've been writing a lot of new poems for a collection coming out next year so I'll be trying out some of them for the first time with an audience," reveals Roger. "I always like to do that in general to see where they go, what they are about and how they fit in.
"One poem is about how difficult it is these days to be a poet because every time you try to write a poem you find Trump gets in the way or Kim Jong-un. There are political poems in amongst the poems about inevitable aging, and the funny stuff, which is what I do."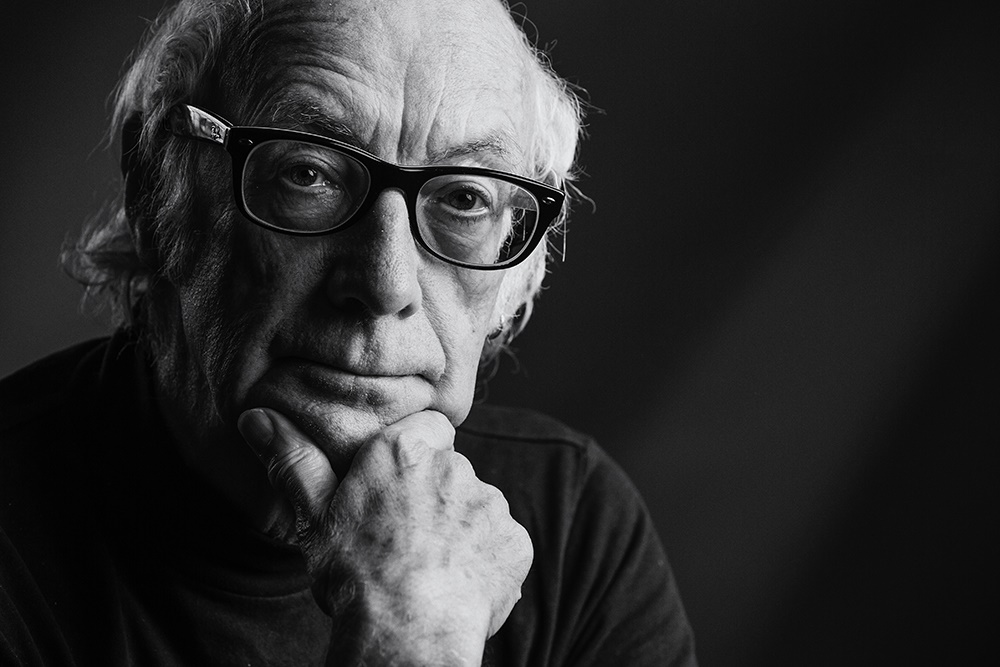 Roger had a key role in making poetry accessible to the masses in this country as part of the Mersey Sound movement in the sixties, and since then has written over 70 collections of poetry for both adults and children, picking up a CBE along the way for services to his craft.
His gifts as a poet only started to come out when he went to Hull University, where he was came into contact with the great Philip Larkin, despite the fact nothing in his working class upbringing suggested he could write poems.
"I always thought when I was at school that poetry was a certain kind of thing and something that I didn't have the skills for. It was only when I started writing, and became interesting in playing with the language, and poems came out of that. I sometimes think is this poetry when I look at other people's work, but I think it is because I say it is.
"Poetry can mean different things to people if it works in a book, and it does work in front of an audience, as I've got away with it for a few years now."
Like opera many people still see poetry as an elitist and difficult to understand medium. That image can be intimidating, so it is refreshing to find one of the all-time great British poets is not totally immune to that feeling.
"I am myself sometimes as I read a lot of poetry, as I get a lot of stuff sent to me, and I read Poetry Review, and I do find a lot of the poems keep me at a distance," notes Roger. "I find them difficult to get into, but sometimes I blame myself for not having the education, or not giving it time. Sometimes I think poets deliberately disguise their own feelings, and I like poems that speak to me."
One of the hallmarks of all his collections is while that they are designed to make a point the poems are written in a way that make them open to anyone. That is a deliberate act of a poet who understands that poetry should be for everyone.
"I've always wanted to write poems that people can relate so when you are starting off you don't always have an audience in mind, but I was thinking of those boys in Kirkby in Liverpool where I used to teach who found poetry difficult. I was thinking of my aunties who liked lyrics, words and playfulness so you are writing for them.
"The themes I write about are the same that Coleridge and Keats wrote about as they are universals that art deals with, but you are writing about them using a different sort of language."
Like all great progressive artists Roger keeps an eye on new talent, who he hopes will continue to push the boundaries of the form, and are often now fusing music and rhyme for future generations of people who want to be moved by the raw power of words.
"There's Kate Tempest, and other poets like Hollie McNish, but some poets in the poetry establishment give them a bit of a kicking, and say it's not really poetry. In the way that Brian Patten, Adrian Henri and myself had it in the sixties as the Mersey Sound was very popular selling many copies.
"There is a thing in the poetry world if it's popular, it's not any good, which is not true. John Cooper Clarke is popular, and has something to say, and says it well. It's poetry and it works."
Roger McGough is of that generation of working class Liverpudlian performers - like the late ken Dodd, Paul McCartney who is still tirelessly touring the globe and Ringo - who have all kept busy as they sailed well past retirement age. Roger thinks he has the answer to their incredible work ethic.
"It's eating Scouse when you were young, as that is all you ate, and not taking shit from people."
To book go to www.squarechapel.co.uk or 01422 349 422