With the World Cup only week's away tutti frutti's new play Keepy Uppy is a celebration of the beautiful game's enduring power.
tutti frutti specialise in work for younger theatre lovers and have signed up award winning playwright Evan Placey to tell the story of a junior footballer facing his biggest ever challenge.
Our Yorkshire Editor Paul Clarke caught with Evan to find out more.
What is Keepy Uppy is all about?
10 year-old Joey wakes up on the day of his team's big match. But everything seems to be going wrong, and the universe seems set on stopping Joey and his mum getting to the game. Through their adventures to get to the game they find ways to play football in all sorts of places.
Why choose football as a subject?
It's such a part of the culture of this country. Having grown up in Canada where football - or soccer - is not as big as here, I was keen to really understand the obsession with and love for football.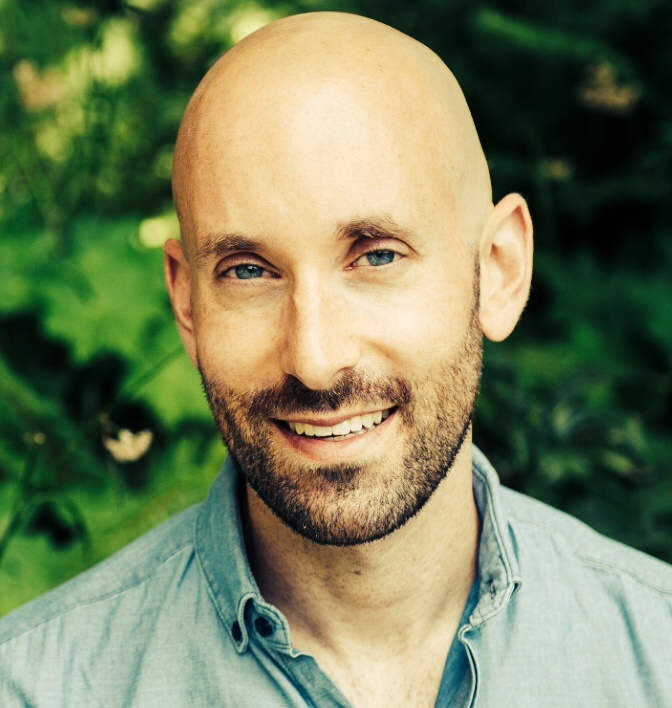 I was never that into sports growing up, but as a dad now to a son who already at the age of three is obsessed with football, I wanted to find a way to share the love for it. And bringing into theatre, which is my love, has allowed me to do that. My son's love of the ball has really become something that's infectious, and created many bonding moments. So I wanted to explore the relationship between a mother and son through their shared love of the game.
Joey's mum is effectively his coach, and women's football in this country is on the rise with England ranked number two in the world.
Did that influence your writing?
Absolutely. We're FINALLY starting give women's sports the attention they deserve in the mainstream. And women's football is particularly doing well.
It felt important that this was a passion and skillset mum could pass on to her son. I'm still perturbed by the idea some people hold that dad passes on skills and knowledge to sons and mum does the same with daughters. Obviously this happens, but we obviously can and do equally share passions, and learn from parents of a different gender to ourselves.
What are the particular challenges of writing for a very young audience?
They haven't chosen to go to the theatre, they don't necessarily want to be there. They've been brought there, so they don't owe you anything, and certainly not going to make an effort to engage in the work out of politeness.
As a writer you need to earn their interest, and fast. So the challenge is really grabbing them right from the start and finding ideas, characters, situations and aesthetics that are relatable for them. They'll let you know if they are bored - they'll talk, get up, say 'I want to go home.' So you've got to be more interesting than anything else they could possibly be doing at that moment.
Why did you decide Keepy Uppy's story would be told totally in rhyme?
I didn't feel like I could literally capture football on stage - so much of what makes the game so exciting is watching a ball cover a huge amount of ground, something we can't do on stage. I felt like the best way to capture the feeling of what was happening in the game was to do something heightened - and rhyme felt a good way to do that. It helped me capture the energy and pace of the game.
What can families expect to see when they sit down to watch Keepy Uppy?
A fast-paced, joyful, soulful, silly show. It's a really physical piece - which is driven by the movement of the performers far more than the words.
Directed by tutti frutti's artistic director Wendy Harris, the new production will premiere at the Howard Assembly Room in Leeds on Saturday 5th May and then tour nationally until 1st July. Find out where at www.tutti-frutti.org.uk