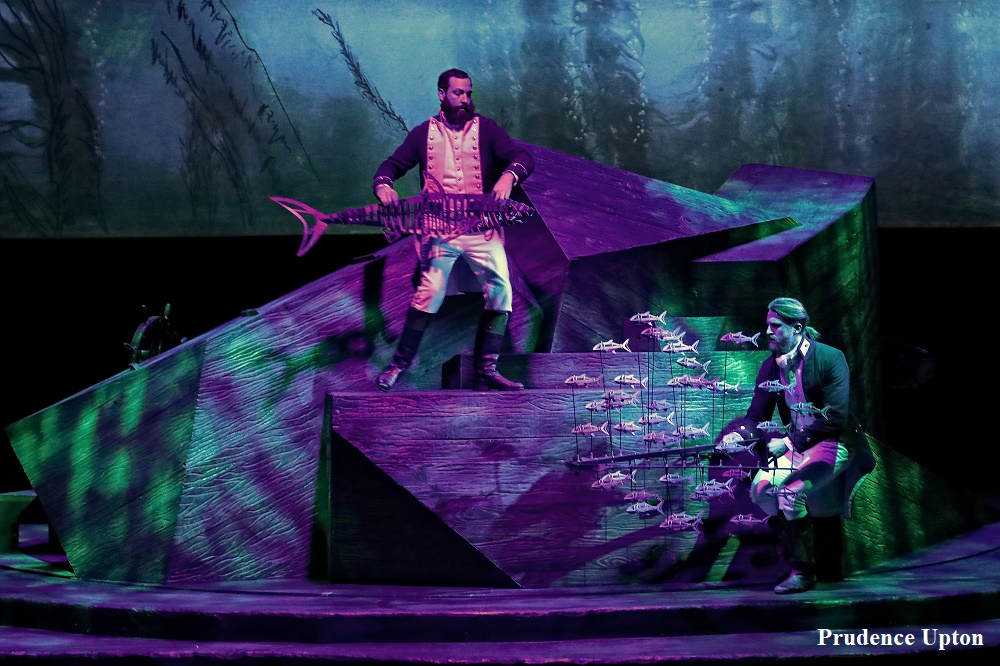 Charles Darwin is one of the very few scientists who could claim to have changed the course of history and now his genius is being celebrating in The Wider Earth charting his very first voyage of discovery on HMS Beagle.
Appropriately the show gets its UK premiere in the world famous Natural History Museum, which is home to some of the biological samples Darwin brought home from his worldwide odyssey, and it's the first time they have staged live theatre.
Melissa Vaughan is one of the seven strong cast telling the tale of this genuine visionary's daring voyage and who came back with his theory of evolution challenging the accepted notion that man was created by God.
"We've all got this idea of Charles Darwin as this man on the back of the banknote with a long white beard and we know he wrote some famous theories that are the basis of the modern thinking about evolution," says Melissa.
"But this is the story of a vibrant, curious, clever young man and it is about his first voyage that would spark what would become On The Origin of Species which is a massive turning point for science."
During that epic five year voyage Darwin travelled the globe finding new species of animals and uncovering previous unseen fossils as the penny dropped in his mind that there was much more the hand of God in how creatures, including mankind, evolved and survived.
Darwin started off on his journey aged only 22, and five years later he arrived back in Britain prepared to show the evidence that would challenge orthodox thinking in a way that many regarded as heresy.
"In this play we see an armadillo, and a massive fossil of a long extinct animal, so you can see his train of thought thinking these animals must be linked somehow where one has led to the other, and it's not God.
"This was at a time when that idea was unbelievably shocking and the importance of this trip can't be overstated. There is a human story too so there is a love story, and all the other people on the journey have their own triumphs and tragedies."
Melissa plays Darwin's wife Emma who waved his future husband off on his travels and remarkably waited five long years until his return.
"I play Emma Wedgewood was a real person, so I have a responsibility to do justice to somebody who lived, which is new for me," notes Melissa. "She's from the Wedgewood pottery dynasty as her dad Josiah started the company, and she is really the love of Dawin's life and vice versa.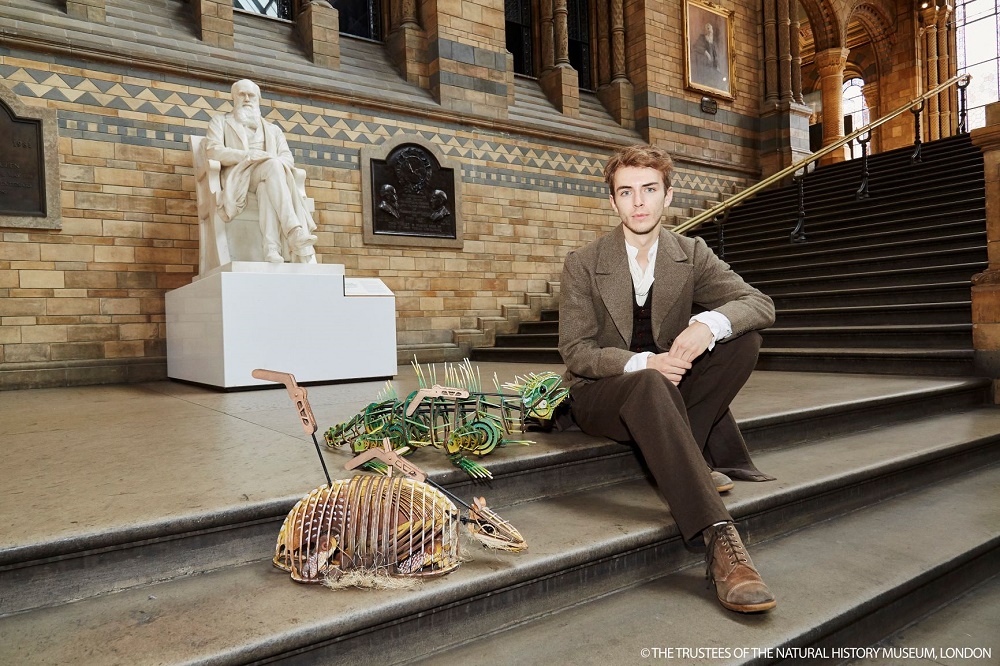 "It was a time when a lot of marriages were not made for love, they had known each other as children and were cousins, which wasn't unusual at that time. Emma was there when he set off feeling conflicted as she wants Charles to be happy, but she also wanted to get married, and he comes back to her years later.
"As soon as he arrives back home he says he needs to see Miss Wedgewood, and she had been waiting. They would go onto have such a long, happy and fruitful marriage, although Emma was incredibly religious so the thought of God, Heaven and Hell was very important to her.
"Charles has lost his faith after his scientific discovery and that was always a point of tension, but it is testament to them they still loved each other very much, which I think will be relatable to a lot of people. You can love someone despite disagreeing with them. Emma is a really interesting character as she is intelligent, measured and direct in her own right."
As well as acting the cast will also be working with more than 30 handcrafted puppets created by David Morton and Nicholas Paine who wrote, directed and produced the show when it debuted in Australia. Puppets used to mean Sooty and Sweep, but these days after War House audiences expect something way more believable.
"David and Nick created Dead Puppets Society, which is the name for their company, and I think is hilarious. As well as directing, producing and doing everything else they have designed and built the most intricate puppets.
"They are laser cut and there are hundreds, if not thousands, of pieces that have gone into them and we all feel a bit tentative about breaking them. David and Nick worked closely with Handsprung, who did the puppets for War Horse, which gives you an idea of the style of our puppets. So very much not Sooty and Sweep as our puppets are a lot more sophisticated.
"It's a lovely cast to be part of as there are seven of us, but we do all sorts. So I play Emma, a sailor and an iguana so I'm watching lots of videos about those creatures.
The team are busily building a theatre with a revolving stage in the Jerwood Gallery for opening night on October 2. Virtually every child in the UK has visited the Natural History Museum with their parents or school so it seems right that a place dedicated to the pursuit of scientific endeavour should stage a play that brings to life a man who was an unlikely revolutionary.
"I'm sat in here now and I don't think the novelty of coming to work in the Natural History Museum will ever wear off," says Melissa. "We have a fantastic producer called Trish Wadley, and if anyone could talk the museum into doing this show it would be her.
"She saw the Australian production and said it had to come to the museum with the famous statue of Darwin, the Darwin Centre and some of the specimens he brought back on the Beagle. They are building a 350 seat theatre inside the museum, and how often do you come to the theatre in such an iconic building, plus you can look round the exhibitions too."
The Wider Earth opens on Tuesday 2nd October running until Sunday 30th December. To book 0844 8157141 https://www.kxtickets.com/whats-on/the-wider-earth