Following the success of its sensational show in February, international burlesque collective, Le Bouge Néon returns to The Epstein Theatre next month.
Direct from London, Le Bouge Néon is the crème-de-la-crème of London Burlesque and is unanimously regarded as the must-see burlesque and variety show in the UK, bringing glamorous burlesque performances, variety, comedy and vocal acts together for a stylish and seductive night of entertainment.
The biggest names in burlesque and variety invite you to join forces in their delectable den of iniquity on Saturday, June 11 where the only rule is to have an absolute ball.
The show stars burlesque royalty including Miss Fallon Dee (Moulin Rouge, Paris and Hurly Burly Show, West End), Kitty Bang Bang (Between the Sheets, Speigle Tent) and Miss Betsy Rose (Boom & Bang, Hippodrome) who will demonstrate their definitive acts that include more crystals, fire, feathers and tassels than Paris, Vegas and Berlin combined.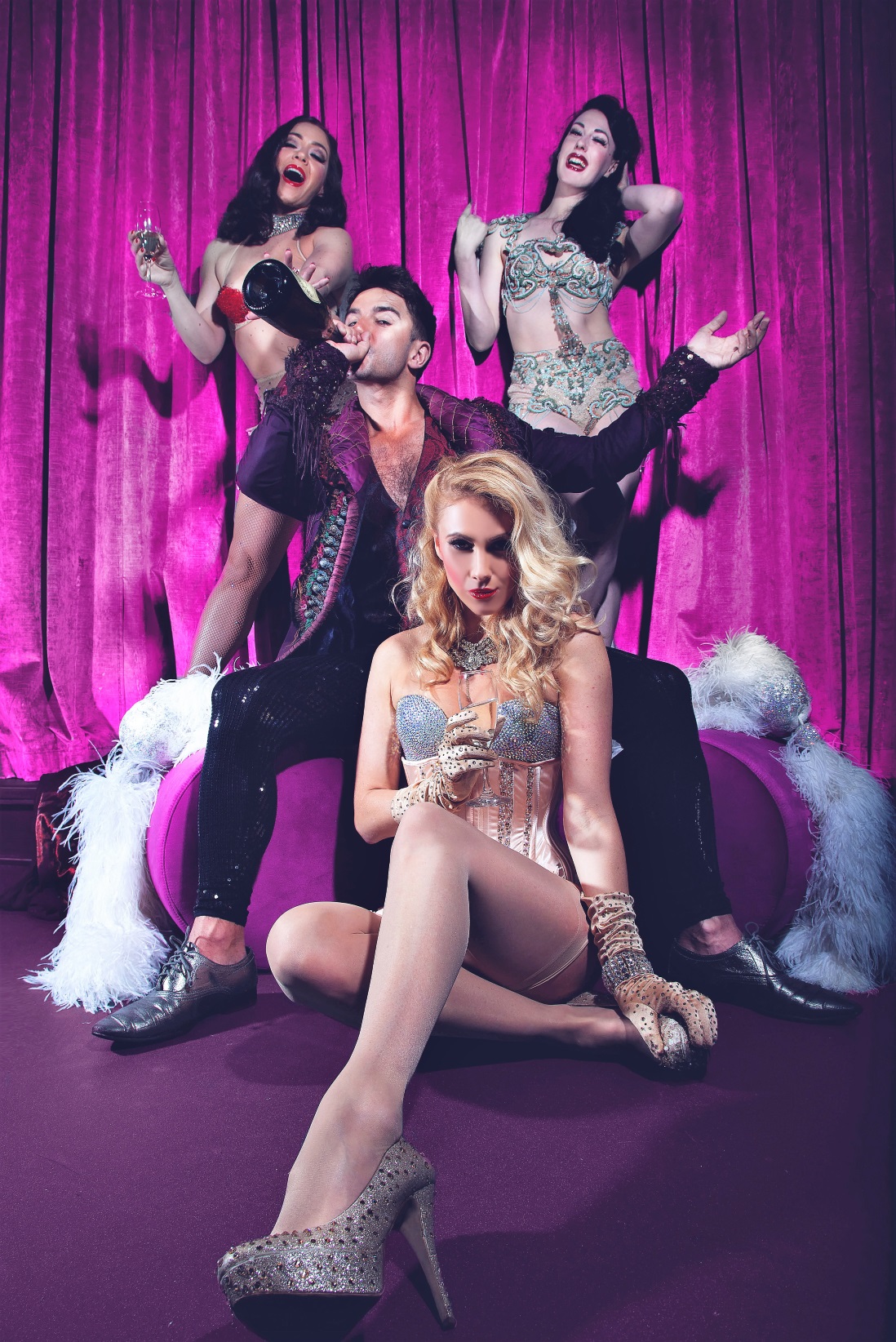 Hosted by Chris Fitchew as 'Uriel Kaleidoheart' (The Imagination Emporium), the show features special acts from the world of circus and cabaret (The Box, Cirque du Soleil and La Soirée).
Le Bouge Néon treasures the satire and performance art that has evolved from burlesque's 19th century origins. Audiences are invited to enjoy an opulent spectacle of glitz and glamour from a forgotten age in a classy, colourful and delightfully ludicrous night of entertainment in the most beautiful of venues.
Their latest show promises to deliver another breathtaking extravaganza that divulges and indulges into the sumptuous world of vintage classic tease whilst taking you on a journey that discovers the joy in the vibrant colours from magical theatrical epochs of the ages.
Burlesque performer Miss Fallon Dee revealed: "The show is even more fabulous than before! Chris Fitchew aka Uriel Heart has an act that will light up the lives of the audience members. We also have the very talented and beautiful Katherine Arnold who will be gracing us with her ariel act and the outrageously cheeky and talented Miss Frisky who will be singing her way through the show. That's not forgetting our resident performers myself, Miss Betsy Rose, Miss Kitty Bang Bang, and Phil in Gud who will be performing new exciting acts. Expect another night of fun, frolics, feathers and a lot of laughs!"
Direct from Leicester Square London, this new event, from the creators of the legendary K Klub Kabaret, Too2much Cabaret, Scarlet Fever and The Imagination Emporium is the new must have ticket in Liverpool so make sure you book yours now!
Theatre Manager Rebekah Pichilingi added: "This show went down a storm in February so we are thrilled to welcome the return of the best of London burlesque to the Epstein Theatre for a spectacular evening of glitz and glamour!"
Performance Details
Le Bouge Néon
Saturday, June 11th 2016
Doors open 7pm
Show starts 8pm
Tickets: £27. All prices include a 50p per ticket venue restoration levy.
To book tickets call 0844 888 4411, visit www.epsteinliverpool.co.uk or book in person at the theatre box office (open 2-6pm Mon-Thu, 12-6 Fri-Sat).
You can read our review from the February show HERE!
Photo: Ayesha Hussain