The Players Theatre in Cheadle Hulme present their latest play The Anniversary by Bill MacIlwraith this November. This black comedy runs from the 19th – 26th November at 7:45pm and promises to continue their superb 2016/17 season.
This comedy of family power-play is set in South London in 1966.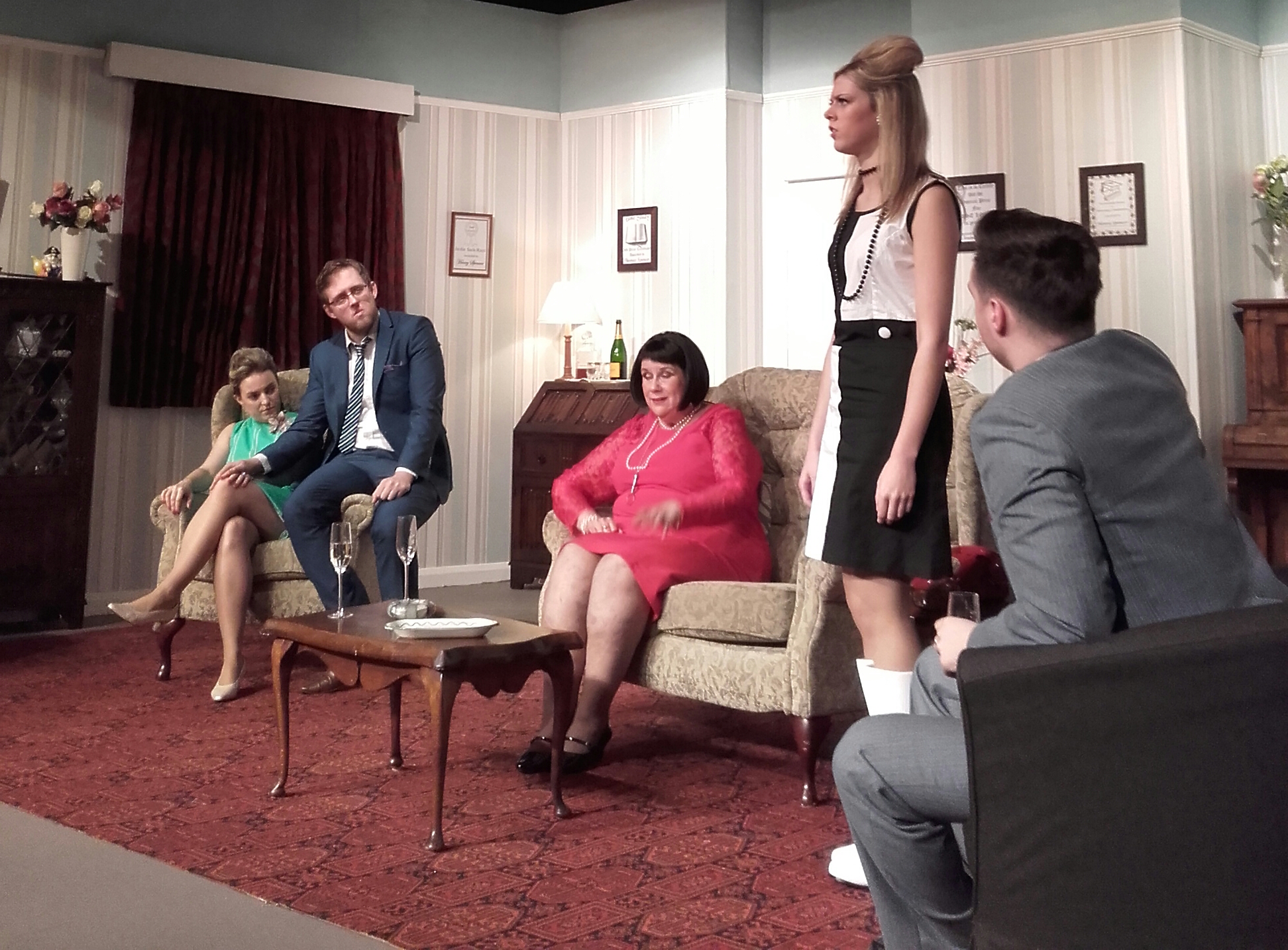 Tom brings his pregnant fiancee Shirley home for the annual wedding-anniversary ritual orchestrated by his widowed, scalpel-tongued, deviously possessive mother. Of Tom's brothers and co-workers in the (shoddy) family building business, Terry is a weakling, trying to get up the nerve to announce his imminent emigration to Canada just to get away from Mum, and Henry is a considerate, gentle giant who just happens also to be a compulsive transvestite. Tom hasn't mentioned Shirley to Mum yet either. Mum's arsenal of bitchy comments and Machiavellian stratagems is a creation of darkly glittering and consistently funny beauty. This is a case of jealous mothering as a black art.
Tickets are on sale now and can be found at www.playersdramatic.co.uk or by telephoning 0161 485 7704 and are priced at just £9 each.