Kneehigh's visually dazzling version of The Flying Lovers of Vitebsk crash lands into West Yorkshire Playhouse from 20th – 24th March.
Marc and Bella Chagall are the flying lovers of Vitebsk who were partners in life and are they are immortalised as the picture of romance. On canvas they flew but in their turbulent lives they walked through some of the most devastating times in history.
Vividly drawn from the early life of Russian-French artist Marc Chagall and his wife Bella, this production, directed by Emma Rice, is interwoven throughout with music and dance inspired by Russian Jewish tradition.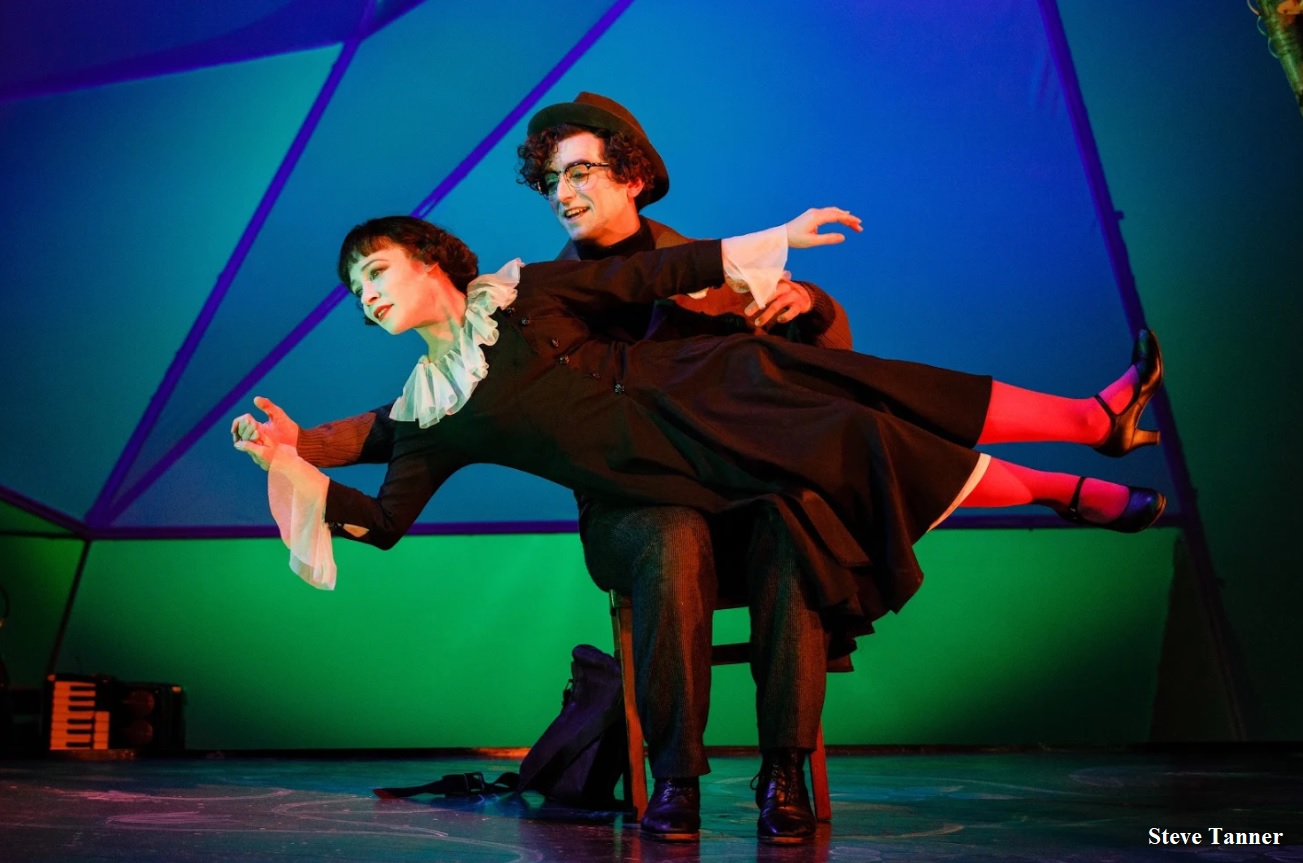 Chagall was a leading pioneer of modern art whose vibrant, original style evolved against one of the most terrifying periods in history.
The lovers were swept up in the confusion and brutality of world wars and revolution to which Changall responded with a radical, original visual style which was both mythic and dreamlike. He fused everyday settings inspired from his home town in Vitebsk into a mystical lament conveying love, loss, exile and the miracle of survival.
Reprising the role of Chagall is Marc Antolin and he is joined by Daisy Maywood as Bella.
The Flying Lovers of Vitebsk is the Courtyard Theatre from Tuesday 20th - Saturday 24th March. Box office 0113 213 7700. Book online www.wyp.org.uk