Some of the UK's best Caribbean performers are joining forces for a free evening showcasing their work at Leeds Central Library.
The iconic city centre building is saying no to 'quiet in the library' for one night on Wednesday March 27th to host 'Colonizin in Reverse": Celebrating Caribbean Culture' filling their hallowed halls with music, poetry, workshops, talks and song.
The event will focus on the massive impact Caribbean culture has had on Leeds from creating Britain's first Caribbean Carnival to fashion, textiles, dub poetry and sound system culture, and particiants will be thinking about what the Windrush generation has contributed to the local arts and culture scene.
Throughout the evening there'll be rhythm and sounds from a host of artists including cellist and singer Ayanna Witter-Johnson, poet and author Anthony Joseph, Dub poet Roger Robinson, 'vanguard of dub' Iration Steppas who will bring a sound system to the heart of the library, DJ Fluid Irie and Rapper and Hip-Hop star Testament.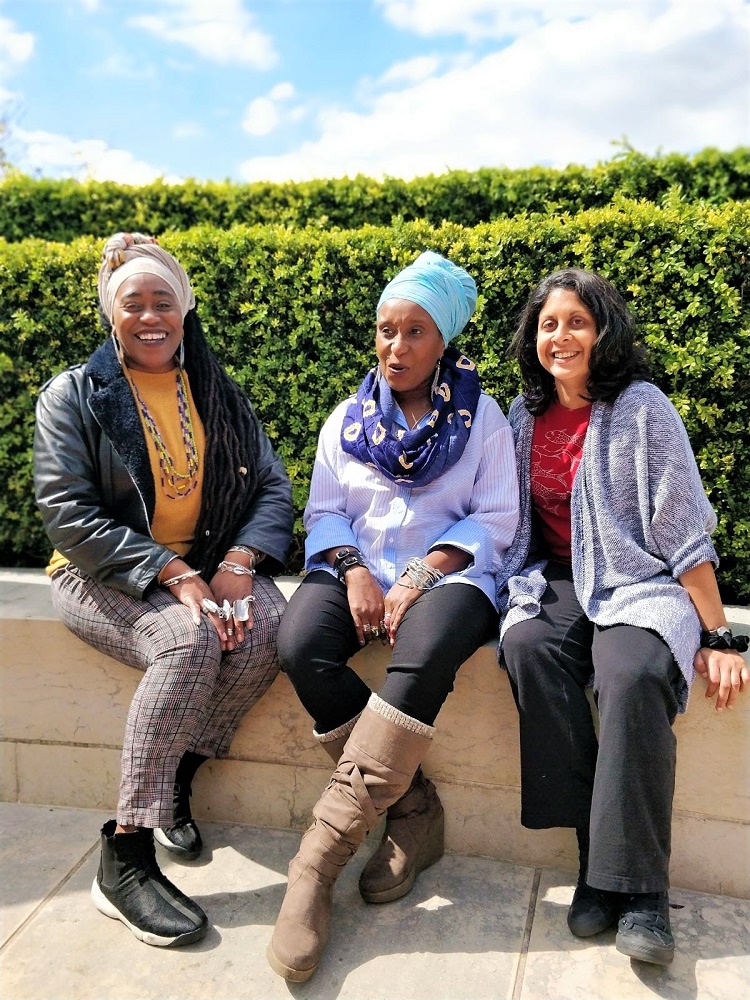 "This is not just a sit-down-and-watch type of event," says Alison Millar, Reader and Culture Development Manager for Leeds Libraries. "We are inviting you to explore the library between bookcases and take in the celebrations as you wish; you can stop and listen, watch, read, dance, join in – just enjoy it, It's going to a party to remember!"
Poet, author, writer and theatre-maker, Khadijah Ibrahiim was born in Leeds of Jamaican heritage, and her parents and grandparents are part of the Windrush generation.
She recently coordinated and hosted a Sound System Symposium in Chapeltown's Reginald Centre to a packed-out audience and is hosting a second panel at the late event on the 27th. Khadijah will explore the impact of Sound System culture on young people today supported by Mykal Brown of Wassifa Sound System, and young Leeds producer Denmarc Creary.
"The poetics of the Caribbean culture and its influence on music and language inspired a new generation to write, produce and perform based on the sound system," notes Khadijah.
"I'm bringing together some of the greats of this genre for the library event – Mykal Brown MBE of Wassifa Sound System in Birmingham, and from Leeds MC Dialect, Hip Hop artist DJ LP, and Denmarc Crearey."
Khadijah has also worked alongside two other esteemed British-Caribbean poets to celebrate the Windrush legacy in Leeds. Calling both Trinidad and Scotland home, Douglas Caster's Vahni Capildeo explores themes around migration and journeys culminating in poetry and archival tours, and British poet and artist of Guayanese-Grenadian heritage Malika Booker looks at the history of Caribbean textiles in Leeds in Sewing and Stories.
"Colonizin in Reverse": Celebrating Caribbean Culture is at Leeds Central Library, Calverley Street, LS1 3AB on Wednesday March 27th from 6.00pm to 9.30pm.
Tickets are free but must be booked in advance. Book here https://colonizininreverse.eventbrite.co.uk