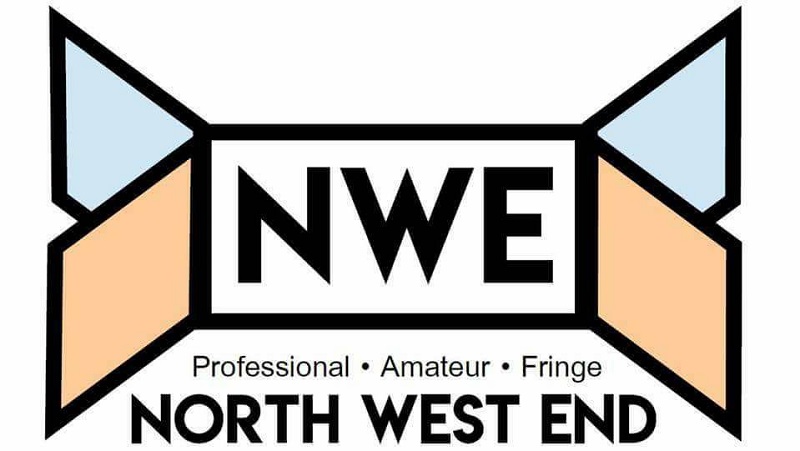 The word is out!
Grease The Musical is coming to Blackpool Grand this June, performed by Blackpool and Fylde Light Opera Company.
Sandy and Danny are back in the original high school musical, bursting with everyone's favourite songs, non-stop dance routines and stunning 1950's costumes.
After a summer fling with super-cool Danny, good girl Sandy starts her new school Rydell High only to discover that Danny isn't the boy she thought he was. Now Danny must decide whether he's going to shape up, and Sandy must consider whether he really is the one that she wants…
An Authentic Community Theatre with Wider Appeal
Players Theatre in Cheadle Hulme are well advanced with rehearsals and set construction for their upcoming production of Entertaining Angels, a gentle and witty comedy by Richard Everett. Set in a classic English vicarage garden, recently widowed clergy wife Grace is enjoying her new found freedom but the return of her eccentric missionary sister together with other disturbing revelations forces Grace to confront the truth of her marriage.
'A Lovely Way To Escape'
Rainhill Garrick Society are well into rehearsals for their upcoming production of My Friend Miss Flint, a comedy by Donald Churchill and Peter Yeldham, and they couldn't have chosen a more topical piece as it weaves its way through the shenanigans of tax avoidance and cover-ups. Panama anyone?
Following on from a sold out tour in 2015, Sophie Osbourne's debut play Kissing Frogs hits the road with a brand new UK tour calling at Stratford-Upon-Avon, London, Davenham, Brighton, Leeds, Liverpool and Birmingham.
Meet Jessica Ramsbottom – or Jess to her friends. She's just turned 30, has no children, stuck in a dead-end job and is STILL single. In the whirlwind world of speed dating, online dating and one night stands, does her perfect man really exists? Will Jess find the man of her dreams, or will she be the only one of her friends destined for the shelf?
The circus is coming to town, and it is bigger and better than ever before. The hit musical Barnum is set to open at Sheffield's City Hall on the 11th May for a limited number of performances. Staged by the ever popular Manor Operatic it follows the hugely successful, not to mention spectacular production of Ghost The Musical last year.
THE HEAT IS BACK ON IN SAIGON!
With the London production having now closed after a successful return to the West End we are once again without this stunning show on a British stage. But don't panic, The Cast present their second major performance of the year with the stunning musical - Miss Saigon - Schools Edition.
In this UK premiere of the re-released show many people consider the best musical ever. A classic love story is brought up-to-date in one of the most stunning theatrical spectacles of all time. In this specially adapted version of MISS SAIGON, Alain Boublil and Claude-Michel Schönberg (the creators of LES MISÉRABLES), along with Richard Maltby Jr, bring Puccini's Madame Butterfly to the modern world in a moving testament to the human spirit and a scathing indictment of the tragedies of war.
Alan Bennett's comedy masterpiece Single Spies visits the Lyceum Theatre from Tuesday 26th – Saturday 30th April. Starring Nicholas Farrell, Belinda Lang and David Robb, the award-winning espionage double bill is a pointedly satirical snapshot of two members of the infamous 'Cambridge Five', Guy Burgess and Anthony Blunt, both recruited as spies by the Soviet Union during World War II.
A major artistic collaboration between West Yorkshire Playhouse and Opera North comes to fruition this June as Stephen Sondheim's INTO THE WOODS opens in Leeds. Bringing together two of Leeds' key arts organisations for their first ever large scale co-production, it is directed by West Yorkshire Playhouse Artistic Director James Brining and performed by singers from the Chorus of Opera North.
It's the moment die-hard Genesis fans in Liverpool have been waiting for, the UK's top tribute show to the legendary English rock band comes to The Epstein Theatre on Saturday, July 16, 2016.
Genesis Connected celebrates the music of Genesis and the biggest selling acts connected: Peter Gabriel, Phil Collins and Mike & the Mechanics.
The countdown is on for curtain up of the Tony Award-winning musical Parade, at the beautiful Hope Mill Theatre in Ancoats. We were lucky enough to be invited to the press launch, giving us a chance to chat to the producers and director, get a sneaky listen to some of the musical numbers, and experience the excitement surrounding the revival of this classical musical.
The Theatre Royal, York closed its doors in 2015 in order for a £6 million redevelopment to take place, bringing the Theatre into the 21st Century. The theatre is scheduled to re-open on the 22nd April with the first production to be the highly anticipated "Brideshead Revisited". I was fortunate enough to be invited along to a pre re-opening Press Event for an exclusive look behind the scenes and the opportunity to speak to various people involved with Theatres' in York.
Subcategories