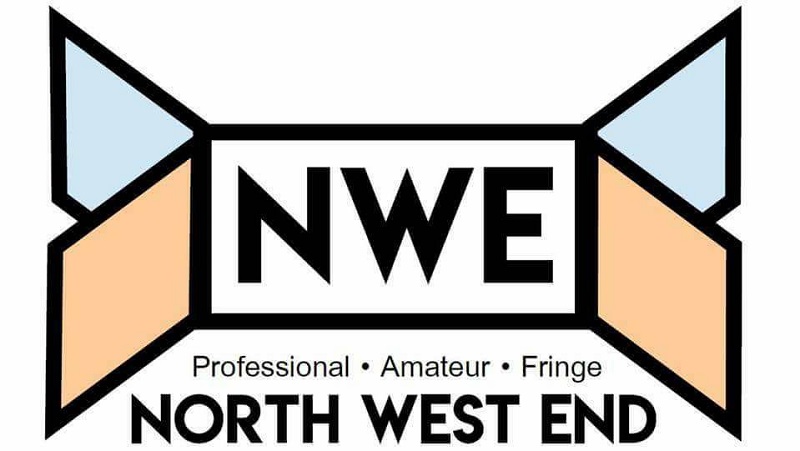 A major artistic collaboration between West Yorkshire Playhouse and Opera North comes to fruition this June as Stephen Sondheim's INTO THE WOODS opens in Leeds. Bringing together two of Leeds' key arts organisations for their first ever large scale co-production, it is directed by West Yorkshire Playhouse Artistic Director James Brining and performed by singers from the Chorus of Opera North.
It's the moment die-hard Genesis fans in Liverpool have been waiting for, the UK's top tribute show to the legendary English rock band comes to The Epstein Theatre on Saturday, July 16, 2016.
Genesis Connected celebrates the music of Genesis and the biggest selling acts connected: Peter Gabriel, Phil Collins and Mike & the Mechanics.
The countdown is on for curtain up of the Tony Award-winning musical Parade, at the beautiful Hope Mill Theatre in Ancoats. We were lucky enough to be invited to the press launch, giving us a chance to chat to the producers and director, get a sneaky listen to some of the musical numbers, and experience the excitement surrounding the revival of this classical musical.
The Theatre Royal, York closed its doors in 2015 in order for a £6 million redevelopment to take place, bringing the Theatre into the 21st Century. The theatre is scheduled to re-open on the 22nd April with the first production to be the highly anticipated "Brideshead Revisited". I was fortunate enough to be invited along to a pre re-opening Press Event for an exclusive look behind the scenes and the opportunity to speak to various people involved with Theatres' in York.
Much-loved legend and First Lady of Musical theatre Elaine Paige OBE has announced a 20 date for a series of concerts from October to December 2016.
Entitled 'Stripped Back', it will be just that; performing her favourite tracks from an array of contemporary songwriters, with a small group of musicians. This follows her last solo tour in 2014 which was a sell-out celebratory concert encompassing her incredible 50 year career and saw her say 'farewell' to a full touring schedule.
Once again, this summer sees the gathering of the members and supporters of the LGBT community from across the globe, attending Manchester Pride's Big Weekend (in partnership with Thomas Cook Airlines and Manchester Airport Group) - "72 hours in Manchester's world famous Gay Village with a stellar music line-up, and much more…" - being held, as always, across the August Bank Holiday Weekend, right through from Friday to Monday.
Opening on Friday 26th August, to a DJ set on the Main Stage from 7pm, with other acts before the main event of the night in an established act at 9.45pm. Last year the Sackville Gardens Manbears Picnic played host at 7pm, with the Main Stage Feed being streamed on the big screen of the park.
NEWS: Theatre Royal Wakefield proposes to open "Centre for Creativity"
At an event this week where invited guests were asked to join them for a "celebration of the Past, Present and Future of Theatre Royal Wakefield", Executive Director Katie Town unveiled proposals for a new Centre of Creativity. To be built in the area of land currently used as a car park between the Theatre Royal and the rest of the Westgate run the new Centre "would provide a major extension to the Theatre Royal Wakefield with direct public access from Westgate into the theatre's foyer and stalls seating area."
Ellesmere Musical Theatre Company are currently well into rehearsals for their upcoming performance of 9 to 5, a musical based on the book of the same name by author Patricia Rensik, with music and lyrics by no other than TV and music legend, Dolly Parton.
The group rehearse at Sheffield's Highfield Community Centre, just off London Road, with rehearsals taking place up to three times a week. The production will take place in the Montgomery Theatre, Sheffield city centre Tuesday 12th April until Saturday 16th, with a matinee performance at 2:15pm on the Saturday. (The evening shows commence at 7:15pm). Rehearsals take place on a Tuesday and Friday's 7:30pm-10pm. The cast have been rehearsing "9 to 5" since October 2015.
Following Joe McElderry's UK tour as Joseph in Bill Kenwright's production of Joseph and The Amazing Technicolor Dreamcoat, Joe is excited to bring his brand new show to you. Joe, known for his 24k voice will take you on a musical journey that will appeal to everybody with this warm foot tapping family show.
His unmistakable voice, easy wit and warm rapport have endeared him to all ages from 5 to 95.
Whether he's singing a pop hit, or stunning the audience into silence with Opera, Joe has evolved from boy crooner to the master of his craft.
VIP Info:
A Meet and Greet ticket will include a chance to meet Joe prior to the show, a glass of champagne, a photo opportunity and a 'Goody Bag'
Joe was last at The Plaza in July 2015, read our review here which is one of our most popular ever: http://www.northwestend.co.uk/index.php/music-reviews/94-review-joe-mcelderry-evolution-tour-stockport-plaza
Full Ticket details for the concert on the 10th November 2016 can be found at http://bit.ly/1ZapAjg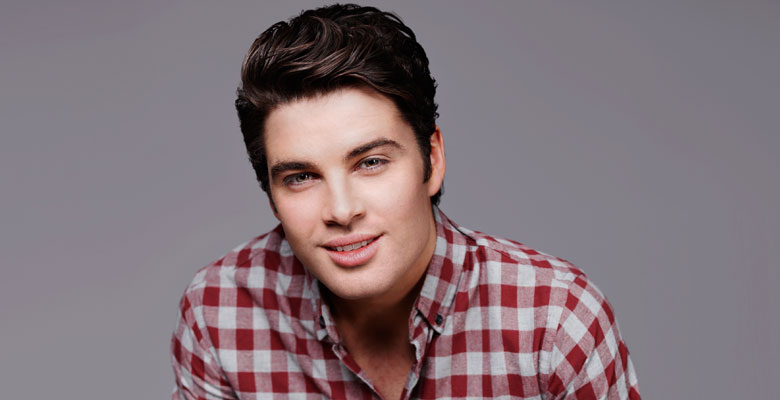 Hit musical Ghost is to extend its Blackpool run this autumn due to audience demand.
The new musical production based on the much-loved movie masterpiece begins its run at Blackpool Opera House on Monday October 3rd and was originally scheduled for six nights.
But due to the huge demand for tickets since Ghost went on sale last month, it has been decided to extend the run by a further five nights between October 11th and 15th.
The Altrincham Garrick Academy of Performing Arts - GAPA - is an organisation headed by Peter Birch and runs several different age-level theatre workshop groups every Saturday morning in various spaces in the theatre building. There is a membership in total of over 120 children ranging in age from 5 to 18. Each year the different groups have the opportunity to perform one full production on one of the Garrick stages, and one revue-style show. However, the emphasis of these courses is not a training ground for entering the profession, but GAPA instead have an ethos of all-inclusiveness and equality. Everyone is welcome on an equal footing and the workshops help to build confidence, team-working skills, and indeed it is also a great place for youngsters to socialise and make new friends.
Subcategories