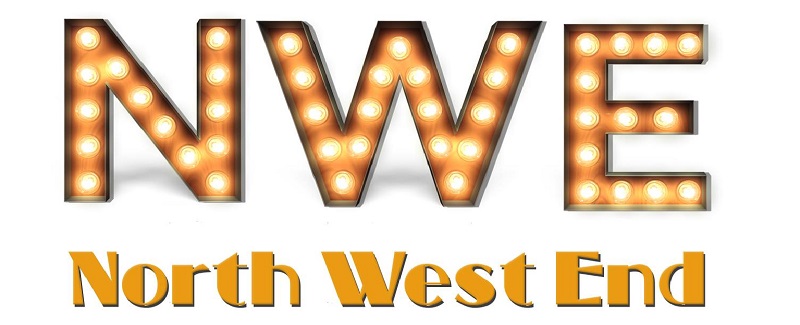 Tonight, I reviewed The Beach Boys Story at the beautiful art deco Plaza Theatre in Stockport. The stage was set up with many surf boards hung on the curtains, and with inflatable palm trees on the stage surrounding the band.
Gary Murphy and his multi-talented band kicked off the evening with Chuck Berry's classic 'Johnny B. Goode'. We were told that this was in tribute to the Rock and Roll legend who passed away earlier this year. They created a vibe that would carry on throughout the evening, displaying to us the skills that come so naturally to them all.
Whether you are a resident of Blackpool, holiday-maker or just in need of an entertaining fun night out, then the place to be is The Grand Theatre, Blackpool this summer. Frankie Valli (Dale Adams) Nick Massi (Michael Riseley) Tommy DeVito (Ian Curran) and Bob Gaudio (Patrick Barrett) bring to the stage two hours of polished style as they recreate the sound of popular American group, The Four Seasons.
The latest 'Tooer' (my attempt to write Geordie twang!) of effervescent Joe McElderry has taken to the road and this time features during the second half, hits from many classic movies and fittingly I saw this show on a Saturday night along hundreds of others at the Lowry.
It's a cold, wet and windy 'summer' evening in New Brighton and you could be forgiven for wanting to curl up in front of the fire and TV and for those that did, you missed a fantastic performance at the Floral Pavilion as Scott Ritchie Productions presented The Edwin Starr Band featuring Angelo Starr, younger brother of the late Edwin Starr and with special guest appearance of Northern Soul artiste, Lorraine Silver in a brilliant Northern Soul and Motown party night!
King Pleasure and The Biscuit Boys are a six piece, Rhythm and Blues band who are celebrating thirty years in the business in 2017 with this 150 date tour. They have an impressive CV: they've played in 21 countries, they've opened shows for BB King and Ray Charles, they've produced 11 albums and they've made more than 70 TV appearances...including on The Teletubbies...!
This evening Roy Orbison put on an amazing show singing all the iconic favourites and capturing the audience's attention from the minute he appeared on stage. Actually that's not quite true, sadly Orbison passed away from a heart attack in 1988 but his memory will live on thanks to tribute artiste Mr Barry Steele who will simply take your breath away as he recreates the image and sound of "The Big O' ".
Set in the conference room of the Floral Pavilion, arranged in a table and chairs fashion, The Paul McCartney Anthology was there to entertain us in a relaxed environment.
The five-piece band, fronted by Neil Tudor were to play an array of numbers from The Beatles, Wings, and Paul McCartney's solo career.
I was very much in a minority at the Lowry Theatre tonight as someone who had not seen Jane McDonald perform live before. She has a massive following and there was a real buzz in the air as we awaited her entrance. The lights dim, the band start to play, the stage bursts into brightness with a dazzling lighting set up, the backing vocalists appear.....the audience are on their feet and cheering, no, make that roaring, then wow
What better way to celebrate the 50th anniversary of The Beatles 'Sgt. Pepper's Lonely Hearts Club Band' album, than watching the Mersey Beatles perform. They are the closest you'll get to actually watching the Beatles these days, and that is an opinion shared by not just fans, but family members of the Beatles themselves as well.
There was more security at the Lowry Theatre tonight in view of the recent terrorist attack in Manchester which claimed 22 young lives and injured so many more and a visible police presence in the area which was reassuring to theatre goers. It did not feel disrespectful in any way to be attending a show, more a feeling that 'we will not be intimidated' and a collection was held at the theatre in support of those who lost their lives.
Subcategories
You are here:  

Music Reviews