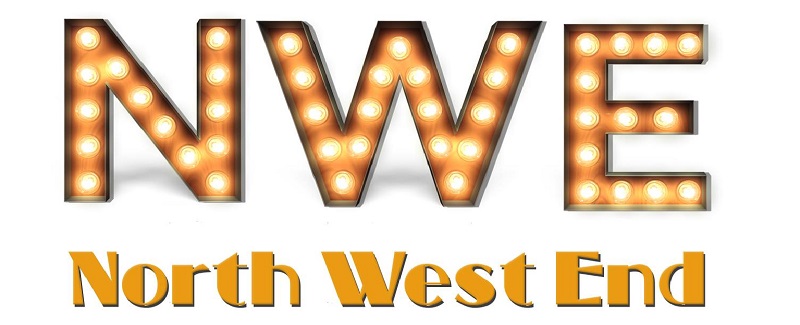 These impeccably dressed foursome took to the stage and gave an outstanding performance recreating the music of the Four Seasons with an opening song of Frankie Valli's 'My Mothers Eyes'........and it was a sensation from there on!
Bye Bye Baby are the creation of Marc Ryzer who is the Musical Director and although none of the four had met before he had worked with each at various times. It was he who brought them together with a vision of creating the best in tributes to Franki Valli and The Four Seasons and they are well on the way to achieving this after only being formed in 2013 and performing their first professional theatre tour in 2015. Ryzer knew from the onset that the four guys were something special and put them through 3 months of intensive rehearsals along with choreographer Scott Jenkins (also Artistic Director) to perfect the stage show.
Freddie Mercury is one of the most iconic singers of all time, so any sort of tribute to the legend is going to be a risk. Unfortunately I am a bit too young to have ever seen Queen in the flesh, so I can only draw comparisons from recordings.
I was quite astonished to hear that 'Mercury: Queen Tribute' have built up quite a following across Europe. Even appearing at some iconic venues. However, they had the crowd at Middleton Arena up on their feet and the night was enjoyed by all.
The guys did well to pack the show with all of Queen's greatest hits, plus a couple of rare gems. No one can ever touch Freddie, but Joseph Lee Jackson did a good job. He used the stage well and looked comfortable.
We were thrown straight into this show with an opening performance of 'Folsom Prison Blues'. Clive John who plays Johnny Cash entered after the other musicians and delved into his first performance. The audience were excited to see him, and the warm welcome he received continued throughout the evening. Like Cash, John had no airs and graces about him but instead let his music do the talking, which it certainly did.
John really did make for a great Cash. His physicality and vocals, as well as his guitar playing were all how you would expect them to be and he shows why he is officially endorsed by the Cash family. They, like the audience watching him around me accept him as the man who can really bring the work of Cash alive again.
What can anyone possible write about someone who has already received more awards and been nominated for many more, than it is decent for any one person to have in a lifetime? A lady who made her professional stage debut in 1958, and has been wowing and wooing audiences continuously ever since? - But most of my family simply said, "who?" when I told them where I was going. So I said, she played the young female gold-digger Lily St. Regis in the film Annie to my sister; she plays Gloria in Mozart In The Jungle on Amazon Prime to my brother-in-law; and she is America's answer to Elaine Paige to my mum, who all then were satisfied.
Bruce Springsteen and the E-Street Band 'The River Tour' to the Etihad Stadium, the home of Manchester City Football Club last night.
Springsteen, who turns 67 years old in September is renowned for his energetic live shows and lengthy sets and he didn't disappoint in a damp Manchester on Wednesday evening. With 18 studio albums recorded and literally hundreds of songs in his repertoire, it's near impossible to hazard a guess as to what the set list will be at a Springsteen gig. He is renowned for changing the set list each night and willingly takes requests from fans who come to the show's holding placards emblazoned with the titles of their favourite tracks on.
From the very first notes from the band it was plain to see that the audience at the Theatre Royal were out to party tonight, even before the appearance of Chris Hindle and Gareth Davey as Jake and Elwood Blues, the cheers went up. As they danced onto the stage in true Blues Brothers style to 'Soul Man' the interaction was immediate and everyone was singing and swaying along and for a first number, the applause was deafening. Many of the crowd had gone along dressed for the occasion sporting the dark Rayban glasses, black ties, white shirts and of course the black trilby hat and by the end of the evening I almost wished I had too! I don't think I have ever smiled so much through an entire tribute as I have tonight, the energy and fun was infectious and I don't think there was anyone not swept away by this show.
The Billy Joel Songbook performed by Elio Pace and his band is highly energetic and extremely entertaining from start to finish. The show is a masterclass on how to put together the perfect programme, with just the right amount of well known, upbeat Billy songs and more intimate, relaxed songs with just Elio and the piano to offer something for everyone. What was particularly impressive was his success in saving the majority of Billy's best hits for the last 20 minutes of the show, yet despite this never failing to retain the attention of the audience. His passion and appreciation for Billy's music was inspiring and often moving at times and influenced the crowd greatly. I would imagine anyone who wasn't a fan of Billy before will be after witnessing the amazing and accomplished Billy Joel Songbook.
As an avid Beatles fan, I was excited to see this show. I have seen the Mersey Beatles play many years before, but don't remember specifics about them, just that they were good.
So, where to start. Firstly, both their singing and speaking voices were spot on, they all mimicked their Beatle in such a way you very often forgot you were watching a tribute band, and instead of comparing them to the real deal, you just accepted them, which can't always be said of this sort of act. The fact that they are all Liverpool born and grew up as childhood friends really does give them that extra bit of authenticity.
It is said that "imitation is the sincerest form of flattery that mediocrity can pay to greatness" - however, there was nothing mediocre about Mercury's performance tonight and I think the great Freddie Mercury would be extremely proud and impressed that his legend lives on and is celebrated in such a fabulous way.
Mercury is a Queen tribute band which formed in 1998 and is feted as one of the world's most authentic Queen tribute bands. Indeed, they are endorsed by none other than Freddie Mercury's Mum and have performed an exclusive concert for the band's own Roger Taylor.
For over forty years now, the Kronos Quartet have been pushing the boundaries of what's musically possible for four classically trained string players to do. Along the way, they have covered not just the classic twentieth-century western repertoire of quartet music by such giants as Webern, Bartók and Schnittke, but have continually expanded their range to take in contemporary work, to rework rock, jazz and pop in new contexts, and to develop whole new sound palettes through a series of collaborations with artists such as Laurie Anderson, Patti Smith and Sigur Rós.
UK soul sensation Mica Paris has had a career spanning nearly 30 years and on Saturday evening, St George's Hall in Liverpool was treated to a night of tight soul riffs and power vocals.
Mica honed her vocal skills singing in her grandparent's church until the age of 16 before getting her break in the music business providing backing vocals for Hollywood Beyond. In 1988, she released her first album 'So Good.'
Since then Mica has released six more studio albums and is currently putting the finishing touches to her eagerly awaited eighth studio album. In the recent past, younger fans may know Mica through her TV work but it is singing on stage and in front of an audience that she flourishes.
Subcategories
You are here:  

Music Reviews