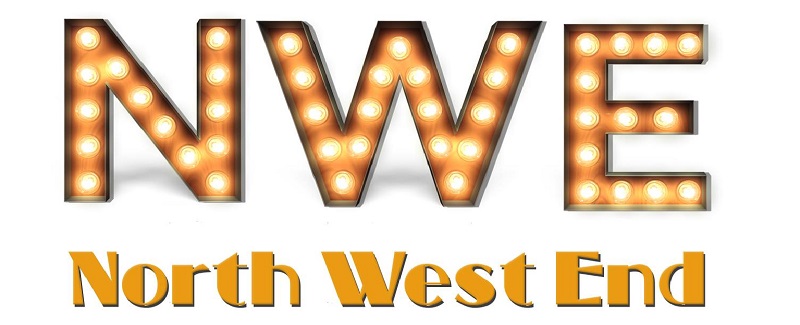 NEWS: Theatre Royal Wakefield proposes to open "Centre for Creativity"
At an event this week where invited guests were asked to join them for a "celebration of the Past, Present and Future of Theatre Royal Wakefield", Executive Director Katie Town unveiled proposals for a new Centre of Creativity. To be built in the area of land currently used as a car park between the Theatre Royal and the rest of the Westgate run the new Centre "would provide a major extension to the Theatre Royal Wakefield with direct public access from Westgate into the theatre's foyer and stalls seating area."
Ellesmere Musical Theatre Company are currently well into rehearsals for their upcoming performance of 9 to 5, a musical based on the book of the same name by author Patricia Rensik, with music and lyrics by no other than TV and music legend, Dolly Parton.
The group rehearse at Sheffield's Highfield Community Centre, just off London Road, with rehearsals taking place up to three times a week. The production will take place in the Montgomery Theatre, Sheffield city centre Tuesday 12th April until Saturday 16th, with a matinee performance at 2:15pm on the Saturday. (The evening shows commence at 7:15pm). Rehearsals take place on a Tuesday and Friday's 7:30pm-10pm. The cast have been rehearsing "9 to 5" since October 2015.
Following Joe McElderry's UK tour as Joseph in Bill Kenwright's production of Joseph and The Amazing Technicolor Dreamcoat, Joe is excited to bring his brand new show to you. Joe, known for his 24k voice will take you on a musical journey that will appeal to everybody with this warm foot tapping family show.
His unmistakable voice, easy wit and warm rapport have endeared him to all ages from 5 to 95.
Whether he's singing a pop hit, or stunning the audience into silence with Opera, Joe has evolved from boy crooner to the master of his craft.
VIP Info:
A Meet and Greet ticket will include a chance to meet Joe prior to the show, a glass of champagne, a photo opportunity and a 'Goody Bag'
Joe was last at The Plaza in July 2015, read our review here which is one of our most popular ever: http://www.northwestend.co.uk/index.php/music-reviews/94-review-joe-mcelderry-evolution-tour-stockport-plaza
Full Ticket details for the concert on the 10th November 2016 can be found at http://bit.ly/1ZapAjg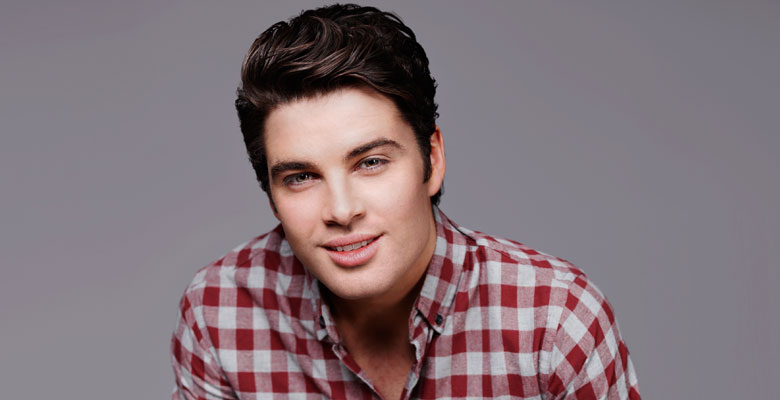 Hit musical Ghost is to extend its Blackpool run this autumn due to audience demand.
The new musical production based on the much-loved movie masterpiece begins its run at Blackpool Opera House on Monday October 3rd and was originally scheduled for six nights.
But due to the huge demand for tickets since Ghost went on sale last month, it has been decided to extend the run by a further five nights between October 11th and 15th.
The Altrincham Garrick Academy of Performing Arts - GAPA - is an organisation headed by Peter Birch and runs several different age-level theatre workshop groups every Saturday morning in various spaces in the theatre building. There is a membership in total of over 120 children ranging in age from 5 to 18. Each year the different groups have the opportunity to perform one full production on one of the Garrick stages, and one revue-style show. However, the emphasis of these courses is not a training ground for entering the profession, but GAPA instead have an ethos of all-inclusiveness and equality. Everyone is welcome on an equal footing and the workshops help to build confidence, team-working skills, and indeed it is also a great place for youngsters to socialise and make new friends.
On Friday 4th March the cream of Manchester's theatre community gathered at a snow covered HOME for the annual MTA's. Hosted by Jusin Moorhouse, a regular at the awards he was in fine form and kept the pace of the awards steady throughout. There were live performances as well from the cast of Avenue Q prior to their week long stay at the Palace Theatre later this year. Also performing live was Jennifer Reid with her superb broadside ballards. And closing the show was six year old stand-up comic Little Howard with his unique multi media set.
Ray Quinn swoops in to join the cast of Peter Pan for another hilarious Easter panto at St Helens' Theatre Royal!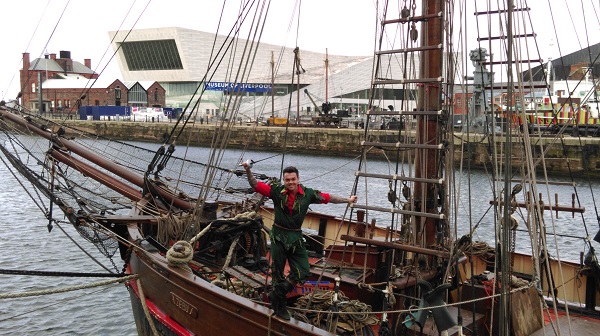 I joined the full cast of Peter Pan today at Liverpool's historic Albert Dock, where the Zebu tall ship was commandeered for a Pan-tastic photo shoot.
The Liverpool performer has saved the day for Regal Entertainment's production, as TOWIE star Lewis Bloor recently abandoned ship to film the TV series in Marbella instead. But, resourceful producer/director Chantelle Nolan, of West Derby, was able to make sure the spot was soon filled by the ever youthful Ray:
Farnsworth Little Theatre announced its fistful of fruits last night to a crowd of enthusiasts. For the last 67 years this place has entertained it regulars, won awards for everything from Lighting, Sound, Stage Design and Comedy at the Bolton Amateur Theatre Society, as well as maintaining a reputation for a high standard on the stage. So what are they offering us for the year 2106/17? A Farce, two Mysteries, one crime, the other ghostly, one moving portrait of post war society and a satire.
ST GEORGE'S HALL LIVERPOOL TO HOST SHAKESPEARE SEASON
Concert Room Will Provide Stunning Backdrop To Four Bard Classics
Walk The Bard Promenade Tours Also Announced
Today for the first time I visited the Epstein Theatre and cannot understand how I have never been before. This wonderful historic little theatre is soon to be visited by a beautiful young lady, a handsome Prince, a wicked Queen, seven dwarfs, a 'pretty' dame (pretty maybe stretching it) and a hapless lad………….mix them all up and what do you get? ..Yes, Ricky Tomlinson!! Oh no you don't …oh yes you do….oh no you…ok ok I'll stop!
Award winning, critically acclaimed and THREE time MTA nominated Vertigo Theatre Productions are back with a crazy new comedy, Murder She Writes!
The company behind the critically acclaimed sell out plays Ascension, Porno Chic, Last Dance, Watching Goldfish Suffocate, M, Mysterious Skin and many others are letting their hair down and bringing you a comedy so insane, so demented, so over the top that it should be illegal.
Subcategories