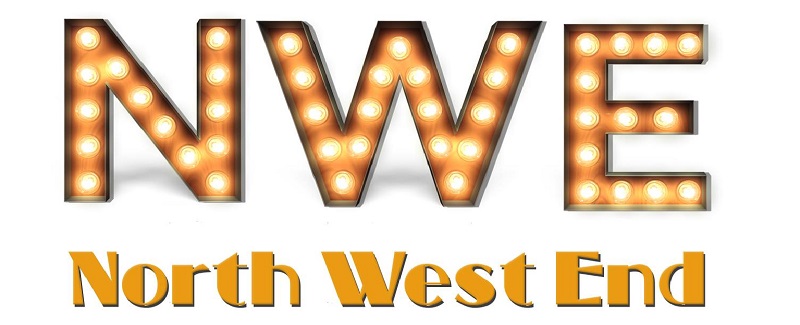 Kay Mellor's new stage show, Fat Friends The Musical, is casting the role of Alan and are looking for Yorkshire men who fancy taking on this pivotal role.
When Crazy For You debuted on Broadway in 1992 the legendary New York Times theatre critic Frank Rich said: "When future historians try to find the exact moment at which Broadway finally rose up to grab the musical back from the British, they just may conclude that the revolution began last night."
Bolton Octagon professional acting regulars Nicôle Lecky, Harry Long, and Michael Peavoy join 100 young people in the theatre's lavish summer production of The Railway Children.
Red Ladder Theatre Company are offering a trip back to the techno-thumping 1990s to join The Shed Crew in Ashtrayland or - as it better known - home of the damned.
The radial theatre company have teamed up with playwright Kevin Fegan to adapt Bernard Hare's ground-breaking Urban Grimshaw and the Shed Crew, which is his dark and funny memoir about former social worker 'Chop' and his remarkable bond with The Shed Crew.
With women's sport hitting the headlines as British athletes taste success Kevin Fegan's new play The Ruck about a team of young rugby league players from Batley is very timely.
Fegan tells the real-life tale of the first British girls' rugby league team to tour Australia making their way from Batley's Golden Mile down under to Australia's Gold Coast.
Yesterday we were invited down to sit in on rehearsals for Meighan Youth Theatre's (MYT) latest production, A Chorus Line which is set to open at the Waterside Arts Centre in Sale this week.
Cilla - The Musical is a spectacular and heart-warming musical adaptation of the critically acclaimed ITV mini-series based on the early life of Cilla Black, by BAFTA award winner Jeff Pope (The Moorside, Philomena, From The Cradle To The Grave, Mrs Biggs).
Selladoor Productions in association with The Marlowe Theatre Canterbury, announce a 10-week UK Tour of the landmark Steinbeck classic Of Mice and Men opening at Marlowe Canterbury on 22nd January 2018.
The play visits Manchester Opera House from 9th – 14th April 2018 and tickets are on sale now.
Freedom Studios are famous for performing works in unusual settings but with their new production Ice Cream: The Opera they have outdone themselves.
This new half hour opera actually takes place in two real ice cream vans as the singers battle it out across Bradford's Centenary Square on Sunday 30th July.
Christina Bianco was doing OK on Broadway until one night she posted a YouTube video of herself singing Bonnie Tyler's Total Eclipse of the Heart in a New York nightclub.
Living on the breadline in the backstreets of Salford, Greater Manchester, was never destined to be glamorous – but after a lifetime of cooking, cleaning, caring and conspiring, Queenie, Mary and Martha are at their wits' end.
They yearn for change – but at what cost?
Subcategories