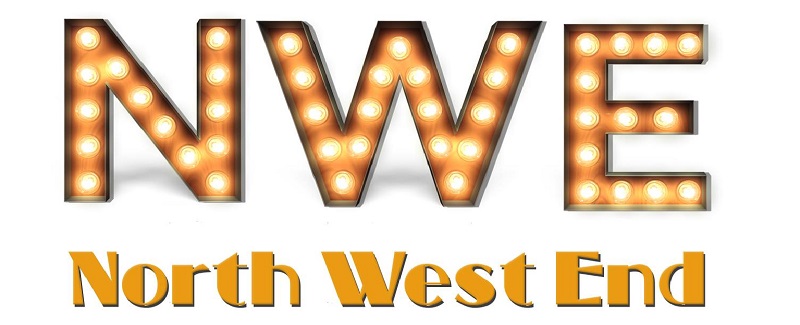 Open Mic UK have announced their music competition auditions dates for Open Mic UK 2017! The Open Mic UK music competition auditions will be hosted at 14 regions across the UK and the competition will be searching to find the UK's best singers, singer songwriters, rappers and vocal groups!
Stephen Mallatratt's adaptation of Susan Hill's best-selling novel, THE WOMAN IN BLACK has terrified over 7 million theatregoers since it first opened in the West End. Robin Herford's gripping production is a brilliantly successfully study in atmosphere, illusion and controlled horror.
EastEnders' Rita Simons, Lucie Jones, who is representing the UK in the Eurovision Song Contest with 'Never Give Up On You' on Saturday May 13,and Bill Ward, star of Coronation Street and Emmerdale are to star in a major new UK tour of the smash-hit Broadway and West End musical Legally Blonde The Musical.
The multi-award winning master of psychological illusion is back where he loves to be - on the road performing live across the country and will be returning to the venue he started at in Blackpool, the Grand Theatre.
From July 2017, the nation's favourite dark manipulator of magic and mind control will tour his latest stage presentation, DERREN BROWN: UNDERGROUND. Direct from its recent sold-out London run, it features a collection of some of the very best of his previous stage work brought together into a spell-binding experience of showmanship and magical genius.
Regal Entertainments are excited to announce that Wild at Heart and Coronation Street actress Lucy-Jo Hudson will lead the all-star cast of its Christmas pantomime Snow White and the Seven Dwarfs!
Once upon a time David Walliams was changing the face of TV with Little Britain and now he has reinvented himself as the nation's best-selling children's author.
Walliams published his debut novel The Boy in the Dress, and in 2011 he came up with Gangsta Granny, which was shortlisted for both The Red House Children's Book Award and for the Roald Dahl Funny Prize. Not surprisingly Gangsta Granny went straight to number 1 in the children's book charts and his books have been translated into 30 languages.
West Yorkshire Playhouse continues its run of spectacular Christmas shows for all the family with a new adaptation of The Lion, The Witch and The Wardrobe.
For the very first time the Quarry space will be transformed into an epic theatre in the round, and The Lion, The Witch and The Wardrobe is a co-production between West Yorkshire Playhouse and Elliott Harper Productions.
MILLION DOLLAR QUARTET - the Tony Award-winning Broadway musical and West End smash hit embarks on its first ever UK Tour visiting Manchester Palace Theatre from 15th -20th May, and the cast is revealed for the red-hot rock 'n' roll extravaganza.
I was interested to discover that Liverpool Network Theatre were putting on JB Priestley's I Have Been Here Before which first premiered in 1937 as it is rarely performed nowadays with most companies opting for his more well-known An Inspector Calls. It is one of Priestley's 'time plays', inspired by Russian mathematician and mystic PD Ouspensky's theories that whatever happens has already taken place many times over and will do so again – just think Groundhog Day for life.
2017 marks the centenary of the Russian Revolution yet 100 years on, new challenges face the world such as Brexit and the election of Donald Trump, whilst closer to home, increasing poverty, cuts to welfare, and a rise in xenophobia, begs the question whether we have regressed rather than progressed during this time. This May, WOWFest 2017 invites artists, activists, journalists, commentators, and audiences to explore the impacts of recent years and whether revolutions of a different kind could be in order. explains.
West End star Louise Dearman is set to perform in a one off concert at Manchester's Bierkeller, June 1st. The star takes to the stage of this unique venue alongside Manchester local talent which will be announced soon.
Subcategories