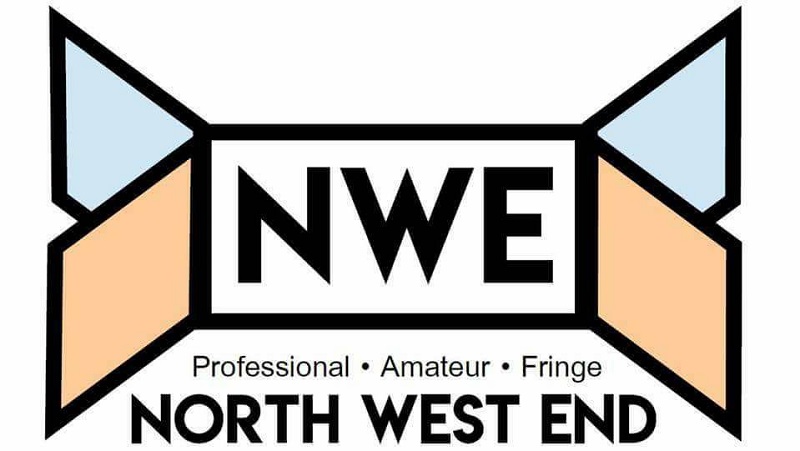 Stephen K Amos took to the stage in the Quays Theatre tonight for another hilariously funny show. Influenced by the great Richard Pryor, Stephen has been on the comedy circuit for many years now making his Edinburgh Festival debut in 2001. With the exception of 2002 he has played there every year since and is now one of the country's leading comedians.
I stepped in at the last minute to review this due to the indisposition of the original reviewer, and although it meant another late night and added stress, I was actually quite happy. I have seen Mr. Delaney on TV several times, as he is a regular guest on shows such as Mock The Week. He also writes for 8 Out Of 10 Cats.
I also had the fortune to see him live in an unexpected appearance at The Comedy Store a fortnight ago where he was trying out some new material, and liked his rather blasé and take-me-as-I-am approach.
The Comedy Store is widely regarded as a staple of comedy and entertainment,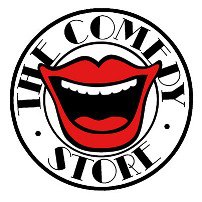 a place where anything goes and you can be assured of a fantastic night each and every time you visit, I was delighted to attend last night to see an incredible array of 4 sublime comedians that were at the top of their career and as you can tell - it didn't disappoint. Additionally, the contrast of the comedian's being so wide means there is always something for everyone!



ComedySportz UK is the North West's top improvised comedy troupe. Founded in 2001 ComedySportz is a fast-paced improv comedy show where two teams battle it out for the biggest laughs. The players create quick witted sketches, scenes and songs from whatever suggestions are thrown at them by the audience to create a show that's fast, feel good and always unpredictably funny. There's a referee on hand to steer the entertainment, call any fouls (the brown bag or groaner), and help the audience decide the winner.
Well after attending many theatre productions in my lifetime, and loving the theatre I really wasn't sure how I would feel about reviewing the Comedy Store production. The closest it came to the theatre I love was that it was performed on a stage and was flood lit but other than that the experience couldn't have been further away from a theatre experience if it tried to be. I am not saying the experience was bad but it was certainly different.
I have to here admit to a huge omission in my cultural experiences by saying that despite living so close to The Comedy Store for such a long time, last night was the first time I had ever ventured inside; however, now that gap has been filled and rectified I shall not be a stranger there. My first impression upon walking into the venue was just exactly how spacious and clean the whole place was. It's rather American in principal... a long bar down one side with lots of aluminium and theatrical style lighting, modern pop music playing (thankfully not too loud.. this was real background music), and all the staff in black logoed t-shirts. I have to admit to thinking I might have heard a 'have a nice day' from one of them, but was very relieved when I didn't!
Inside the theatre itself, and yes, it is a theatre. There is a stage, albeit very small, and around it in traditional Greek amphitheatre fashion are rows of seats. It doesn't go very far back, but it's very wide, and extra seating is catered for by two galleries on either side. It is therefore both extremely intimate and has a large capacity at one and the same time.
As a newcomer to live stand up and comedy I was hesitant of what my thoughts may be of a comedian that isn't on the TV, but as I found out last night watching Alun Cochrane, as with everything else live - it's always better. The intimate and small setting of the Studio made it a great space for an uprising comedian, but that didn't put the fans off this comedian - it's fully booked for his weekend run before he goes on tour around the UK. It was my first visit to The Lowry (Strange I know!) but I was in awe as soon as I walked in, with the chic style and splashes of colour, it seems a great venue for wonderful theatre. A short set was demanded from the lively audience to be extended as we got an extra half an hour of comedy.
The Frog and Bucket Comedy Club has been the pinnacle for new comedy talent in Britain and the Northwest and has seen many of its home grown comedian's like Steve Coogan, Peter Kay and John Bishop go on to reach stardom and recognition.

The stunning Liverpool Philharmonic Hall boasting one of the widest auditoriums in Europe requires huge shows to fill this cavernous space and the 2300+ seats. No problem, bring on Laughterhouse's Christmas Comedy Concert. 6 comedians at the top of their game took to the stage and did not let the enormity of the room phase them one bit.
After 5 years away from stand-up comedy Noel Fielding makes a huge comeback with his unique, gothic and hilarious new comedy tour 'An evening with Noel Fielding'. This very clever comedian certainly made his returning performance one to remember with his wit, golden comedy timing and strong opportunities for audience participation which was highly encouraged. I truly felt honoured to witness such a smart performance.
The Lowry Theatre, Salford, played host last night to a stand-up comedian more famous for his radio and TV work, and guest appearances on popular comedy panel shows than live theatre, and so I was really rather interested in seeing how he faired in front of a live audience.
However, before Josh, we were either, depending on your point of view, treated to or subjected to, a support comedian who came on and talked to us for roughly half of the first half. The comedian in question was Ivo Graham, a young ex-Etonian with an inferiority complex seemingly stigmatised by the whole elitist-ness of his upbringing, if we are to believe him and read between the lines.