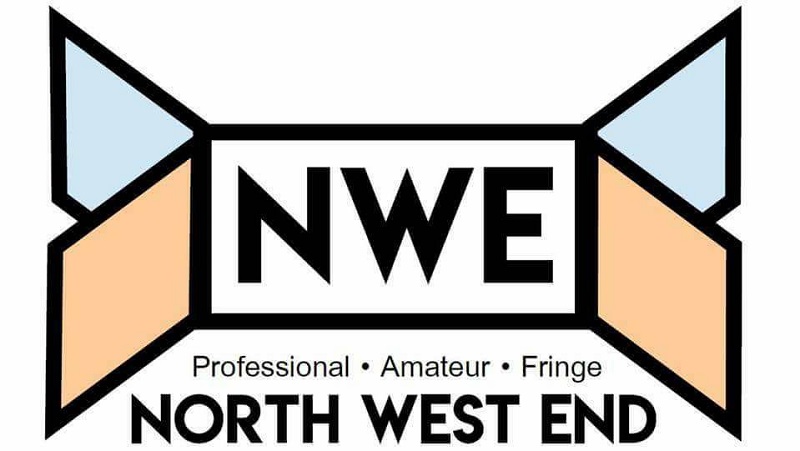 Winner's of the 2016 Free Theatre Award at Brighton Fringe; Lovehard are back with their new show 'Murdered by Murder'. I think it's fair to say the two men behind Lovehard; Jacob Lovik and Tyler Ross are very talented indeed.
Meeting at school in the 1970's Fran and Leni are two lost souls cut from a different cloth to the rest of those around them. They soon get together and give the testosterone-fuelled world of punk the finger as fictional London based feminist band, The Rips.
'Shackleton. Ernest, Henry.' Great explorer and pioneer fondly known as Shackles to his adoring stowaway in this piece from Stolen Elephant Theatre.
With The Studio of The King's Arms in Salford creaking around us it is easy to visualise being a stowaway on a ship. The four black walls, black ceiling and floor help us envisage this tale of a dangerous expedition to the Antarctic with the two-man cast.
Tonight, I shook hands with and chatted to Boris Johnson - and found him rather likeable.
No, not The Boris but David Burchhardt playing Boris in 'Boris The Musical' - a very politically aware, satirical musical which is apparently the musical "for people who don't like musicals".
Tonight I watched 'A Double Bill' with Act one called Contractions and Act two called North of Providence. Both acts were not related to each other but both had minimal set and two actors on stage for each, it was very impressive.
An hour-long play by Tim Keogh, about the youth of Steven Patrick Morrissey, singer and frontman of Mancunian band, The Smiths.
It follows the home and school life of the teenage Steven, a quiet and withdrawn teenager obsessed by the music of Bowie and T-Rex and the whole glam rock scene.
Upon arriving at 53Two this evening for the latest offering from this year's Greater Manchester Fringe I was presented with a bus ticket in preparation for boarding "The 43", a clever and show specific way of engaging the audience from the first moment.
Tonight at the King's Arms, I had the pleasure of viewing 'Watching Goldfish Suffocate' written by Dave Degiorgio and Craig Hepworth. From start to finish, I was captivated by Dave Degiorgio's performance. The play is a true story based on Dave's life in which he wrote whilst he was in a mental health hospital due to his subsequent diagnosis of psychosis.
The tiny "vault" theatre at the King's Arms only holds twenty people; it was packed full of an audience of the morbidly curious… and me, to witness a re-enactment of the last hours of serial killer Ted Bundy.
Although in Narnia it is always winter but never Christmas, we were treated to a beautiful gift on 20th July at the Salford Arts Theatre. A beautifully packaged production filled with a huge variety of treats and delights.
Absolute Certainty by Qweerdog Theatre is currently being performed at Tribeca as part of the Greater Manchester Fringe Festival. This play is the company's debut production and explores the relationships between two brothers and their friend.