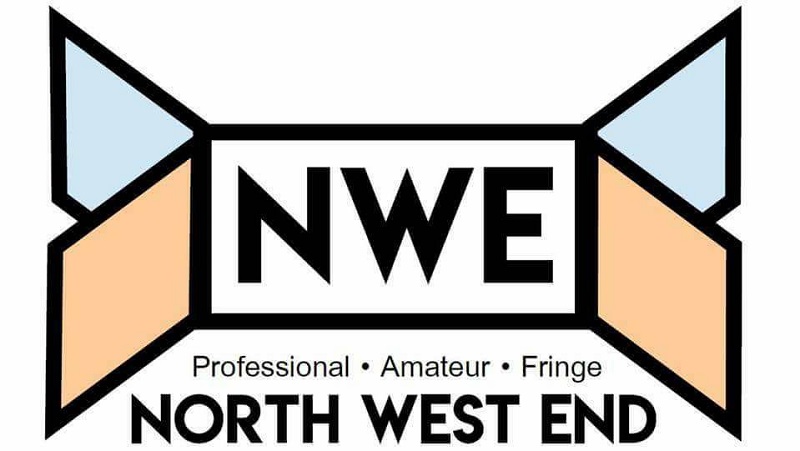 Giuseppe Verdi's 1851 opera Rigoletto is based on Victor Hugo's notorious play 'Le roi s'amuse' which was banned after only one performance in 1832 for causing offence to both public morality and political sensibility. Verdi's re-telling thankfully got past the censors to provide a three act play which exposes the counter-morality at play in society.
At some point in our lives we will all experience something that's turns our worlds upside down and what helps us through in those tough times? Family. It's family that unites us I believe. Those Two Weeks written by Ian Salmon, is currently being performed at The Unity Theatre in Liverpool and show the effects that two weeks can have on one average family and their relationships with one another.
If the amount of stars all over the poster don't catch your eye for The Kite Runner at Liverpool Playhouse then the fact it's a follow on from its West End run that is described as 'outstanding' certainly will. It's a first for myself and I entered tonight's performance with a brief understanding of the plot from research. It was a blank canvas for them to paint and after reading such rave reviews I was expecting nothing less than the Mona Lisa.
Professional dancers Vincent Simone and Flavia Cacace are most widely known from BBC's Strictly Come Dancing and their wealth of successes as both dancers and choreographers. They now bring a modern take on the tango to various theatres throughout the UK including the Liverpool Empire.
Gheko presents The Wedding, created by Amit Lahav, produced by Rosalind Wynn and associate director Rich Rusk. A first for me in many ways this evening, first time watching a Gheko production, first time I've heard of the play and the first time I've ever watched a piece of theatre that wasn't primarily in English language.
Some shows, you automatically assume you know everything about them, and so does everybody else; here, the lines about the movies getting smaller and being ready for a close-up. It's a surprise then to find neither musical numbers, nor story for that matter, seem familiar. Correction: the plot is as old as the hills, or rather, the Greek myths and the Bible, although I found I kept thinking about Colette's Chéri: Danny Mac plays Joe Gillis, a down-on-his-luck writer who accidentally winds up chez Norma Desmond (Ria Jones), a fading film star, who happens to have a script in need of editing.
Frank Sinatra, Dean Martin and Sammy Davis Jr, three legendary singers collectively known as the Rat Pack, although this is a name they never referred to themselves as, are back in town. Well actually their persona are, taking to the stage in the form of Garrett Phillips, Kieron Crook and David Hayes. Set in the Sands Hotel, Las Vegas and with a live band at the rear of the stage and pianist/musical supervisor Matthew Freeman accompanying them, we are taken back to the 1960's for an evening of easy listening. The band were amazing and set at the right pitch never drowning out the artistes as is often the case with a big band sound.
What do you first imagine when you hear - The Jungle Book? Is it the catchy rhythm of 'The Bare Necessities' from the 1967 musical animated film? Or maybe it's the 2016 live-action version that springs to mind. But, forget all that as The Jungle Book is here like you've never seen it before on stage, as Jessica Swale's adaptation takes you on a journey that will change the way you see The Jungle Book forever.
This is a well-deserved revival of Jean-Paul Sartre's infernal triangle, under the direction of Andy Kerr, perfectly capturing Sartre's existentialist philosophy as we are ushered into a 'Second Empire' drawing room by an unnamed Valet (Saoirse Crean) which turns out to be a chamber of hell. Written in 1943, when the Nazi's occupied Paris, this was a time when it was incumbent upon individuals to carve out their own morality and take full responsibility for their deeds and omissions.
E.M Forster's book adapted by Simon Dormandy, Simple8 and Royal and Derngate Northampton Co-production, transport us to Imperial India, with a thought provoking piece containing humour, philosophy, politics and prejudice.
The title itself lets you know that this show will be hard to pin down. It isn't snappy, or catchy. I'll bet marketing had a melt down trying to work out how to promote this one. Let's face it, a performance about cancer was always going to be difficult sell. And a musical about cancer is an even more confusing concept. Because, as we learn throughout the evening, cancer isn't cuddly or fluffy; it isn't inspiring; it is not something anyone would choose. It is brutal and unforgiving and it never goes away.