It has to go down as one of the greatest musical comebacks in history.
The year is 1968 and Elvis Presley is about to make history with a comeback like no other, during a special NBC programme in which the King of Rock and Roll performed an intimate set of whatever songs he wanted to play, showcasing his amazing talent and charm.
I've always wondered what it would have been like to be in the audience back then for that iconic performance, but thankfully this evening at the Palace Theatre I got to find out, and it was mesmerising.
This is Elvis - The Musical takes you right back to that famous night and not only does it capture 'that' iconic performance but also everything that was going on before it; the emotions and doubt going through the singers head, the fear that his career was no more and it's at this point in the show, I knew this wasn't just another jukebox musical, it's emotional, tender and even eye opening. I learnt things about Elvis tonight that I never knew and never even thought would be true.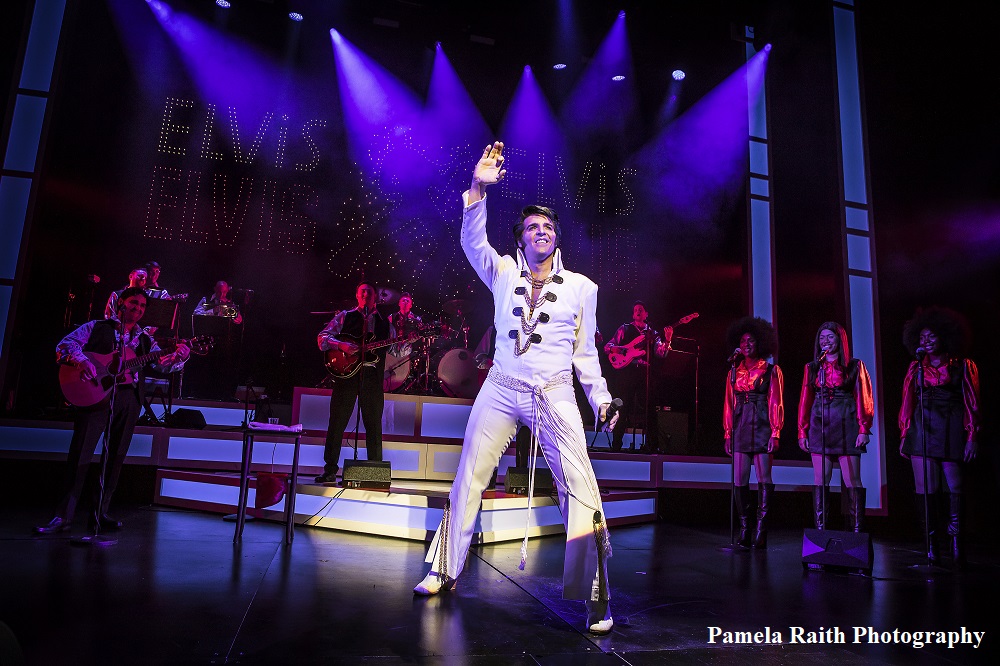 As Steve Michaels takes to the stage as Elvis, I think even Priscilla herself would have had a hard time distinguishing him from the man himself, Michaels not only has a striking resemblance but also has the mannerisms, the voice and the heart of the true King of Rock and Roll.
The NBC special segment which runs up to the end of the first half of the show includes classics such as 'Love Me Tender' and 'Heartbreak Hotel' and although the Palace auditorium is packed, the first half has a lovely intimate feel with Michaels displaying all the warmth and charm that was evident in that original comeback broadcast including an emotional 'Bridge over troubled Water' rendition which saw a few tearful audience members reach for hankies and a great rendition of 'Oh Happy Day' which was an uplifting unexpected gospel number right before the interval.
The second half transported us to The International Hotel in Las Vegas, just one year after that comeback show was broadcast.
All the excess and extravagance of Las Vegas is evident with a bigger more dazzling stage backdrop and an Elvis who has lost that self-doubt which plagued him the year before.
It's during this half of the show that Stephen Michaels really convinces you that he is 'the' best Elvis tribute artist around. He teases the audience and has a somewhat playful demeanour just like Elvis and delights the audience with a set list that only an Elvis Show could deliver.
The hits keep rolling in thick and fast and the entire audience are on their feet throughout, 'Blue Suede Shoes', 'In the Ghetto' and of course 'Viva Las Vegas' prove to be big favourites with members of the audience with people going into almost hysteria while losing themselves in the show. For all intent purposes, it felt like 1969, I felt like I was there watching Elvis with a Pina colada in hand.
Part of this show's success is how authentic it feels, everything from the staging and costumes to the incredible band and backing singers; it's truly captivating and even someone who doesn't like Elvis will be converted by the encore. I went into the theatre as someone who had never really listening to many Elvis songs before, after that show - I left a fully-fledged member of the Elvis Fan Club; booking my flights to Graceland!
Verdict: Dig out your blue suede shoes, Elvis is back in the building!
Reviewer: Max Eden
Reviewed: 11th June 2018
North West End Rating: ★★★★★