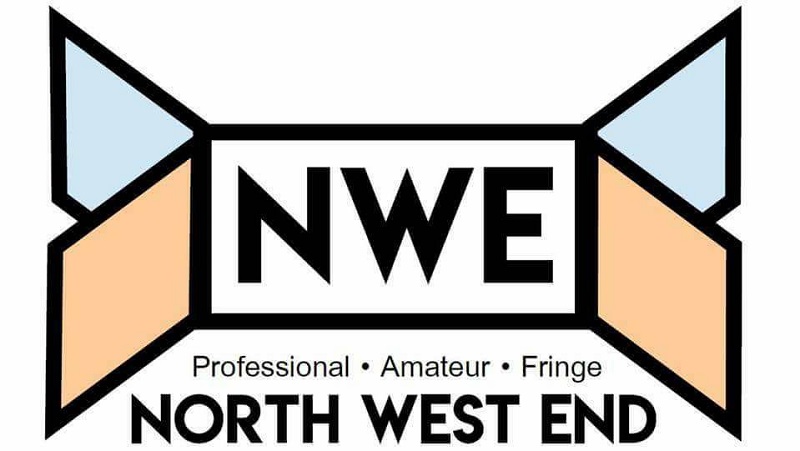 The Orbit Festival at HOME was designed to bring together theatre makers from across the globe to explore the very essence of how we face the world, the stories we tell ourselves and what makes us who we are today. This sentiment is wonderfully showcased by Tangram Theatre and James Rowland's 'A Hundred Different Words For Love'. It is easy to see why it was the winner of The Vaults Festival Best Show Award, and why it completed a highly successful run at Edinburgh Fringe Festival earlier this year.
For their second concert of the season, the NCO pulled off a coup by engaging the acclaimed young clarinettist Julian Bliss to play Weber's demanding Clarinet Concerto no.2 in a wide-ranging programme of works from the late eighteenth to the mid-twentieth centuries.
Stephen Sondheim is the undisputed king of Broadway, for over sixty years he has written some of the most insightful, funny and challenging music and lyrics in the entire musical theatre canon. Since opening its doors in 2015, the name of Hope Mill has become synonymous with the ambitious and inventive in-house musicals it has produced. I am delighted to say that 'Putting It Together' further cements this reputation, Sondheim and Hope Mill are a match made in heaven.
Traditional interpretations of Othello have focussed on the role that race has played in the shaping of the central character. The 'Moor of Venice' struggles in vain to contain his jealousy, egged on by Iago his deceitful lieutenant into murdering his innocent wife Desdemona. From the outset it is clear that this production by the English Touring Theatre (in conjunction with Bristol Tobacco Factory and the Oxford Playhouse) has decided to make religion, rather than race, the defining characteristic of Othello. The result is a fresh perspective on the text and wholly accessible production with a relevant message to a modern audience.
This is the first time a play has been performed in a corporate suite at the home ground of Bolton Wanderers but then this is about one of their bygone team's march to the first ever Wembley FA Cup final in 1923.
Lifelong Wanderers fans Les Smith and Martin Thomasson have crafted a love letter to their club, but it is also a warm, witty meditation on how the glorious game shapes lives and communities then and now.
It's hard to believe that over 50 years have passed since the world was first introduced to The Beatles. Back then they were teenage girls pin ups and sold records like hot cakes.
So the Beatles have 'reunited' for Let it Be - a tribute to the band. The show boasts over 40 of the Fab Four's classics.
Marking the centenary year of the first votes for some women, The Cause is an intelligent interrogation of two of the greatest suffrage leaders of the 20th century.
Set in June 1913, this creation is based on a simple concept: an imagined meeting between Emmeline Pankhurst and Millicent Fawcett. Directed by Josie Sutcliffe and produced by theatre company and charity Dreadnought South West, The Cause is a dynamic force-de-force perfectly timed for 2018.
Aladdin...an everyday story of a wish-granting genie in a lamp, a strong independent princess and a flying carpet. Tonight the Disney film version was given the Manchester Musical Youth magic touch by The (MMY) Apprentices and it was thoroughly entertaining, very funny and was not without an oversized portion of talent.
The opening ensemble number was, as to be expected from any MMY production, totally engaging and rousing with the cast's enthusiasm pouring off the stage in bucket loads. They created a really lovely and powerful sound.
Based on an 18th century novel this lesser known ballet is rarely seen performed on stages out of London, so it's a real treat tonight for ballet fans in Manchester's audience at the Opera House.
Remember the days when you could only tweet 140 characters, and how frustrating it was trying to fit in everything you needed to say? It's doubled to 280 characters now (approximately 55 words) and it's still sometimes a struggle to get out just one thought succinctly. Imagine a world where you could only speak 140 words (less than 3 tweets) for the whole day every day. Citrus Theatre Productions demonstrates just that with Sam Steiner's 'Lemons lemons lemons lemons lemons'.
It is a decade since this play by Alexi Kaye Campbell was first performed at the Royal Court Theatre and won a Laurence Olivier Award. The Green Carnation Company have now brought the play to the North in its debut production at the Hope Mill Theatre.
The young team at Green Carnation show their enthusiasm for this play in their overall approach to the production.