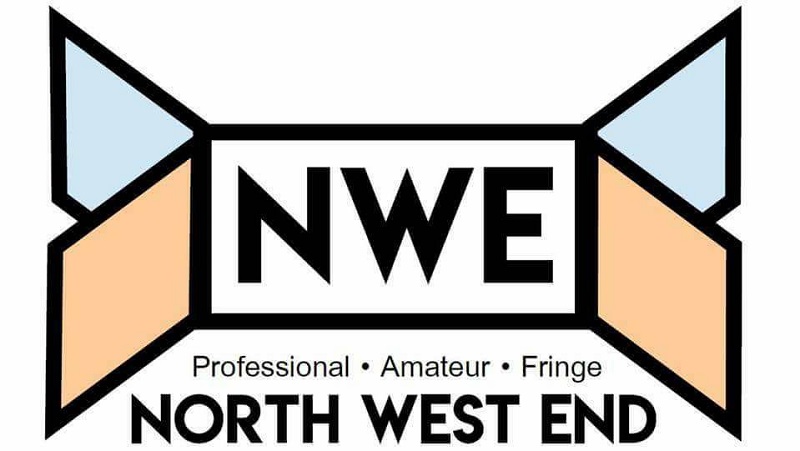 I have to admit being an amateur actress, I love being in plays but I don't go to watch enough of them and the main reason for me wanting see this one, was the incredible Robert Powell (I have loved watching him since I was a young) but the talent on that stage this evening, was without a doubt, some of the best I've seen.
'Half A Sixpence' is the well known, much loved British musical which is inextricably linked with Tommy Steele as Arthur Kipps. It has recently undergone a revival in the West End with new songs and a youthful, energetic cast.
One of the things that has impressed me so much this year is the quality of acting from young performers across the region, yes there are superb writers producing amazing scripts, but the best writing in the world can be destroyed by a poor performance on stage. Continuing this trend tonight at 53Two was Lisa Marie Ashworth playing Angie in the world premiere performance of Roman Candle.
There are shows and there are shows. Then there are SHOWS and this is one of them!
This production of Andrew Lloyd Webber's musical (originally a novella by David Garnett), directed by Jonathan O'Boyle, is simply phenomenal. The splendour of it is augmented by the amazing staging at Hope Mill Theatre which is a more intimate venue with a much smaller audience than the majority of theatres but the audience's proximity to the stage and the actors really enhances the atmosphere and immerses the audience so that we almost feel part of it.
As part of the Incoming Festival's celebration of emerging theatre companies The Pappy Show bring their latest piece of work, 'Boys', to Home. The Pappy Show are a company dedicated to providing opportunities for performers to develop physical theatre skills.
I'm at Home Manchester, for a performance of the intriguingly titled The Search for a Black-Browed Albatross by the also intriguingly titled Backpack Ensemble, a company of actors from Lincoln.
With temperatures in Manchester rivalling those in Greece worldwide hit musical Mamma Mia has arrived at the city's Palace theatre for a two week vacation. Fast approaching its 20th anniversary this show about a daughter's quest to find her real Dad ahead of her wedding shows no signs of getting old and can quite comfortably be called a modern classic.
Manc Made returns to the arches of 53Two for the second edition. Spread over an afternoon and into the evening the format is much more user friendly than the first edition which was presented over 3 nights. The quality of new writing on show during the five 15 minute plays was quite honestly superb.
Whilst The World Cup is on the television at home with England trying to lose without looking like they want to, there was a good turnout at 53Two were we were treated tonight to a more comical performance than the tele could produce.
In a collaboration with Oldham Coliseum Theatre, writer Ian Kershaw was asked to write a play about all the things that are going on in the world right now – a "state of the nation" play. Faced with this daunting task, Kershaw states in the programme the long list of issues currently facing contemporary society and how he wanted to include and pay tribute to them all: somehow he has managed to do just that with Bread and Roses.
Lincoln's Chapterhouse Theatre came to Waterside Arts to present their production of Shakespeare's much-loved comedy on the evening England played Belgium in an apparently important football tournament. As a result, their audience was sparse: this was one of the few occasions when I have been grateful for the presence of a school party, whose numbers made a useful addition to the few adults in the house. They were well-behaved too.