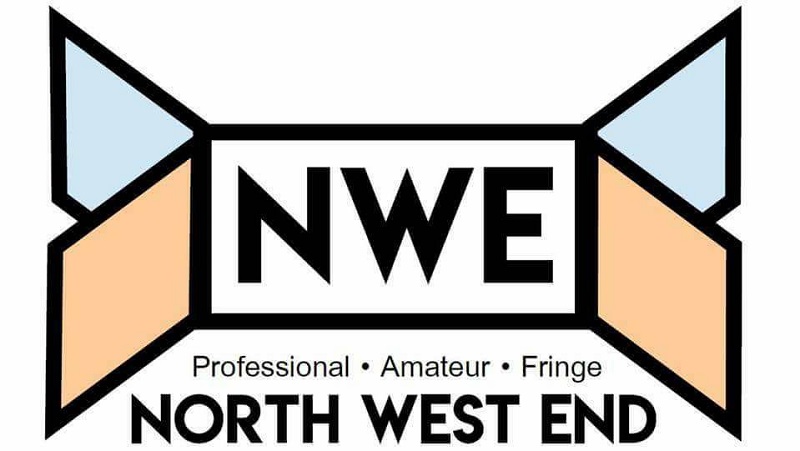 Scherzo: For Piano and Stick is a piece for musing, opening your mind and just being carried away.
This production by Riotous Company is from a company with strong theatrical stock, Kathryn Hunter, who recently bagged rave reviews at HOME, is their patron and director Tage Larsen has worked on numerous Odin Teatret productions. Odin themselves are an institution who make work thats spoken with hushed breath around drama schools and cutting-edge theatre companies world-wide.
Manchester's newest theatre comes into being with a bang, as they present their first theatrical offerings. Situated at geographical coordinates 53 / 2, underneath the old railway arches by the side of the GMex Centre, this is a very adaptable and promising theatre space, and although it is still obviously being renovated and developed, the potential is evident and it is already coming to the attention of small and mid-scale local theatre companies looking for a decent-sized centrally located Fringe venue.
The first peculiar thing I realise when seeing a show entitled Two Man Show is that it's not going to be performed by two men at all but by three women. If anyone read my last review you may start to think I'm developing a bee in my bonnet about shows with misleading titles. In this case I believe it, as with most things in this show, to be quite deliberate. What better way to make an early point about masculine domination of language up until this point in our history.
Previous versions of Dirty Dancing pale into insignificance compared to this brand new production currently touring the UK, and as I write this news is breaking that the show is to receive a limited run in the West End this Christmas. Sporting a brand new substantial and cleverly designed set by Roberto Comotti Dirty Dancing looks every inch a West End quality show.
A few weeks ago I found myself in an Art Gallery with a friend of mine, and we wandered into the room devoted to modern art installations. Such art I normally find banal and pointless and if I had not have been with a friend I would have walked straight through without so much as a second glance. My friend stopped however and stood staring at one installation. It was a very simple design, a brick wall; three bricks high and 20 bricks long built in the traditional wall fashion. The only difference between this and any other wall was that after 10 bricks the wall had a gap in it before it continued. Just a small gap, but a noticeable one. The work was called 'Rift' and I forget the artist. I turned to my friend and he was crying. He just stood there looking at these bricks and was crying. My friend is a Jew.
An important piece of theatre perfectly executed
The blurb of this new play by Alex Keelan staged at Hope Mill Theatre (an excellent venue, with a gorgeous renovated coffee shop/ bar, with excellent staff and service and a huge free car park!) does not do it justice: 'three generations of women exploring the issues of freedom and identity through a series of monologues'. The play is much more satisfying, entertaining and engaging than this sounds. We meet three women in jail: one suffragette, one World War 2 prisoner of war (a spy captured by the Germans), and a care worker who has disturbed the peace. They talk to us in turn, and slowly we get to hear about their pasts and the circumstances that have led to their arrests.
The Classic Thriller Theatre Company are in Manchester this week as part of their national tour to present their version of 'Rehearsal for Murder'. The play is set in a London theatre in the 1980s with playwright; Alex Dennison (Alex Ferns) desperate to find out who killed his fiancée Monica Welles (Susie Amy). Alex has a tough job on his hands as the coroner's report revealed Monica's death to be suicide. A year to the day of her death, Alex gathers the cast of the play to find out which of them killed Monica.
In just under 64 minutes, 64 Squares takes you deep into the mind of 'B'. B wants to share his memories with you. He wants to tell you how he came to be on an ocean liner bound for a new continent and a new beginning – what moments and choices in his life led him down into the underbelly of the S.S. Triumphant, attempting to best a peasant prodigy and world chess champion at a game of chess.
Gary McNair's hour-long, one-man show is a tribute to his gambling grandfather who 'allegedly' won a fortune betting on the 1966 World Cup and, when diagnosed with terminal pancreatic cancer and only one month to live, bet his whole gambling winnings on living, against the odds, to see the year 2000.
Subtitled 'The Ballroom Dance Sensation', this was an evening of non-stop music and dancing. With 19 musical numbers in each act, they were back-to-backed with no through thread or even the tiniest thought of how they might work being put together this way. Yes, I know that we went to watch the dancing - that's the whole point of the show right? But, it is also live theatre and as such I would have expected there to be some through-line or idea behind the sequence of music.
LEMONS LEMONS LEMONS LEMONS LEMONS imagines a world where we are forced to say less. The average person will speak 123,205,750 words in a lifetime and in this one-hour, two-handed Orwellian rom-com, we discover what happens when the British Government introduce a draconian law which sets a daily limit of just 140 words.