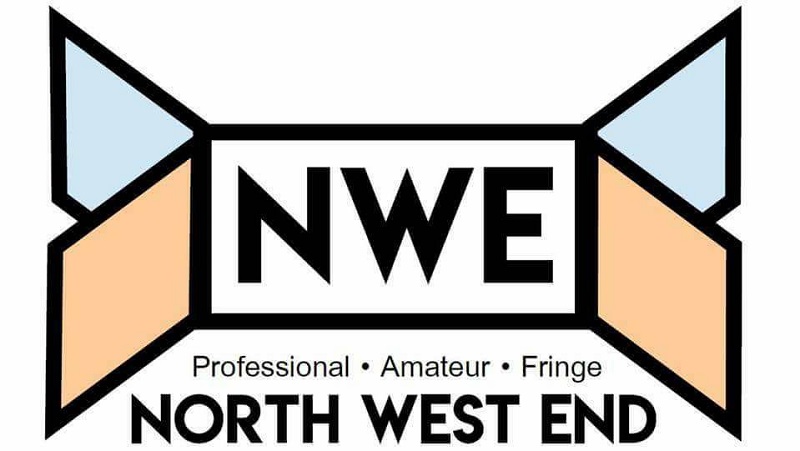 This afternoon saw the Manchester University Music Society (MUMS for short) present its opening concert for the New Year and the new season with a tradition of allowing the Freshers to all perform together and welcome them into the fold of the university.
With a combined age of around 397 (sorry guys its true!) this six piece 'boy' band have a wealth of experience of life on the road and are proud of the fact that they have toured every single year for over 50 years! Their stamina is incredible and they show no signs of flagging thankfully, for they have many fans as is evident this evening at the near capacity audience in the Lyric Theatre at the Lowry Salford. They were built to last in the 60's when the Hollies were first formed and I doubt there will be many bands such as these for future generations to appreciate for a great night out full of nostalgia.
Kate Bush is a genius. She was signed by EMI in her mid-teens and they wisely kept her under wraps for years, as they (in a moment of business forethought that you wouldn't get today) wanted to nurture her talent and not have a novelty child star/one hit wonder on their books. She was taught mime and dance and told to hone her craft by playing live in pubs. When she was eighteen her first single was released and shot to number one.
At the age of 69 David Bowie was one of the first celebrities to be taken from us in 2016, which was followed tragically by countless legends of the showbiz world. Tonight at The Plaza in Stockport we were treated to a superb look back on the music of this great man by tribute group Pop Up Bowie.
Karen Matheson, for over thirty years at the heart of Celtic folk band Capercaillie's sound, has made only occasional forays into solo work, and issued her fourth album, 'Urram' last year. So it's a relatively rare treat to see and hear her in a small group setting in the intimate confines of Sale's Waterside Arts Centre. Also on the bill were the young Orkney group Fara, who got the evening off to a rousing start.
The wonderful Art Deco Plaza Theatre at Stockport is the venue tonight for singer Tony Christie who has embarked on a tour of the country to celebrate his 50 years in the music industry.
Now many people knock TV talent shows, but thanks to the X Factor and Britain's Got Talent, tonight we were treated to the incredible voices of G4 who were supported by the equally amazing Vox Futura. Margaret Keys, a beautiful Irish Soprano, joins them and admits to also being a contestant on a talent show 'How Do You Solve A Problem Like Maria', which enabled her to work alongside Andrew-Lloyd Webber. Also appearing are ' The Rock Choir', a phenomenal choir with over 23,000 members (about 80 performing tonight) from 320 nationwide communities and is open to anyone who just loves to sing. They too have appeared at major concert halls and a documentary in 2011 was made by ITV about them, 'The Choir That Rocks'. G4 and Margaret Keys are also backed by a brilliant four piece band with A J on guitar, Zak on drums, Jamie on Keyboard and Ben on Bass.
Ray Quinn has done a lot with his time over the years. He spent 3 years in the Liverpool soap opera, Brookside, between 2000 and 2003. In 2006 he was on the 3rd series of X factor where he was runner up. In 2009, Ray won Dancing on Ice and also won the final of Dancing on Ice 'All Stars' series on 2014. He then went on to win the first series of 'Get Your Act Together' where he learned the craft of impressionism. In between all this he has appeared in musicals such as Grease, Legally Blonde, Dirty Dancing and numerous pantos.
"Yorkshire lass pleases her loyal fans"
Jane McDonald's tour 'making memories' hits the Palace Theatre on a lovely summers evening. The theatre was packed with her extremely loyal fan base, Jane McDonald from Yorkshire rose to fame in 1998 after her appearance on the BBC show 'The Cruise' and since then has co-presented a number of daytime shows, including 'Loose Women' and 'Star Treatment'.
Tribute artists in my opinion are here so you can be transported back to a time or a place and relive the excitement and the music all over again, and this evening, I'm seeing T-Rextasy at the Opera House, Manchester presented by Sweeney Entertainments.
Now, I should point out I'm only 23 years of age and as I entered the theatre; I was probably one of the youngest there, and I expected that, Mark Bolan tragically died in 1977 in a car crash so most people of my generation would maybe not be the most ofay with the T-Rex music.
The Spice Girls are the most successful girl group of all time. Whether you like them or not Scary, Baby, Ginger, Posh and Sporty are names that we're all familiar with. Therefore, it seems that the group is iconic enough to have a tribute act. However, 'Spice Up Your Life' fail on almost every aspect.
Subcategories