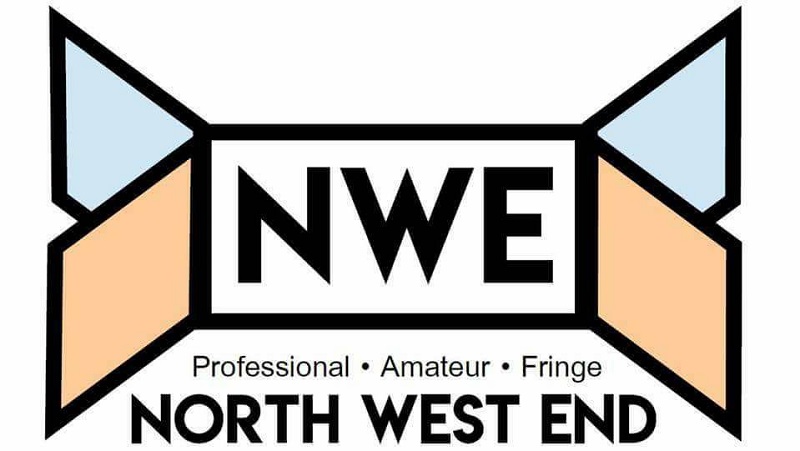 The Carpenters were a brother and sister duo who became the biggest selling act of the 1970's with no fewer than ten of their singles achieving sales of over a million. Sadly after a career lasting fifteen years Karen lost her battle with an eating disorder and passed away at the age of thirty two in 1983.
However her memory lives on, and the Grand Theatre, Blackpool, hosts Karen Carpenter - Voice of the Heart over several dates during their summer season of MusicFest16.
Whether you are in party mood or just want to be guaranteed an entertaining night out, there is no better place to be than in the audience at the Grand Theatre Blackpool on any Tuesday night from now, until and including 30th August to for the Chicago Blues Brothers show. Donning trilby hats and shades is optional but you won't be out of place as Chris Hindle and Gareth Davey dance onto the stage as Jake and Elwood Blues to 'Soul Man'. These guys are so full of energy and happiness that you just can't help being swept away by the enthusiasm and I can guarantee that you will be singing and dancing along before you know it.
Dancing Queen took to the stage as part of Blackpool Grand Theatre's "MusicFest16 " which features 6 weeks of entertainment ranging from Rock and Pop to Blues and Ballads from various artists.
With Dancing Queen being the title of one of the well known songs from one of the most popular groups of the 70's don't be misled by the name, this show is not all ABBA. The first half concentrates on music of the 70's with opening songs associated to Earth, Wind and Fire such as 'September', ' Groove Tonight' and 'Boogie Wonderland' and performed by two female vocalists, supported by two guitarists, drums and keyboard. Sadly I am unable to name individually as there was no literature available, introductions on stage referred only to first names or character names and upon researching their own website its apparent this has not been updated.
Yet more talented folk from this great city at Gullivers on Oldham Road in the Northern Quarter, Manchester.
Talented and witty (possibly due to the career of his namesake) David 'Dave' Gorman has an EP out called "A Thousand Miles A Day" and it promises that funds are guaranteed to go towards a great cause - I can vouch for that!
"SWINGING"
The production took place at the Charter Theatre within the Guild Hall in Preston and although I am far too young to remember these great men in their prime, I do know all their music. I was impressed with the simple, but effective set using a video wall on the back wall to show pictures of Frank, Dean and Sammy. The band were very impressive and produced a great sound. The 2 Vegas Show Girls were amazing and their routines were on point every single time. They matched each other perfectly and their costumes were fabulous and plentiful (probably needing their own trailer)
If you love the sound of Frankie Valli and The Four Seasons then this is a tribute band you really should go to see as they recreate some of the fantastic sounds of the era. Even if you don't love the sound you should still go as you are guaranteed to be converted and come away feeling as if you have just been to a great party.
I have never been to the Waterside Arts Centre before, and before starting this review, I wanted to say what a lovely little theatre it is! I have also never encountered the two groups that performed tonight, nor did I really know much about their music, and so it was something of a baptism of fire to review this performance. But it was a thoroughly enjoyable evenings entertainment.
Once again I was honoured to witness the latest tour from The Lancashire Hotpots as they played the Oldham Coliseum tonight on their first visit to the venue. Clearly this was a popular choice with the auditorium virtually full creating an atmosphere in the theatre like one I have not witnessed there for a long time. This comedy folk band from St Helens remain at the top of their game bringing their "Now't Like The 80's" tour to Oldham.
After the sudden death of David Gest in April 2016 there was uncertainty that the tour would go on but fortunately for fans of soul it has....and what better tribute to a man who himself chose the name of the tour. This was after a mix up on TV's reality show, Celebrity Big Brother, Angie Bowie had been given the news of David Bowie's death and as David Gest was unwell in the house at the time, a housemate misheard that David was dead and mistakenly thought it was him. Of course Gest would find this highly amusing, hence the tour name.
The Junior RNCM is a Saturday school for those still in full-time education to give talented students the chance to work and train with one of the most notable music establishments in the world. Primary children join the Foundation Course which has a shorter day schedule, and gives these youngsters a basic grounding and knowledge of what it would be like to study full time with the aim of becoming a professional musician. High school students up to the age of 18 are in the main Junior section and have a full day's training every week during term times, and enjoy coaching from the same teachers who tutor full time RNCM students.
It is with a disappointed recollection that I begin to write this review. As much as I would rather not dwell on the behaviour of the audience members around me, I feel I have to mention it as it had a big impact on my experience of the show as a whole. Being sat directly behind a group of men who may as well have been at the pub with a Pink Floyd CD on in the background was very trying. If they weren't continuously talking, they were up and down to the bar every two minutes and the constant disturbance of the entire row became very tiresome. When you're just trying to lose yourself in the music, it really is frustrating.
Subcategories