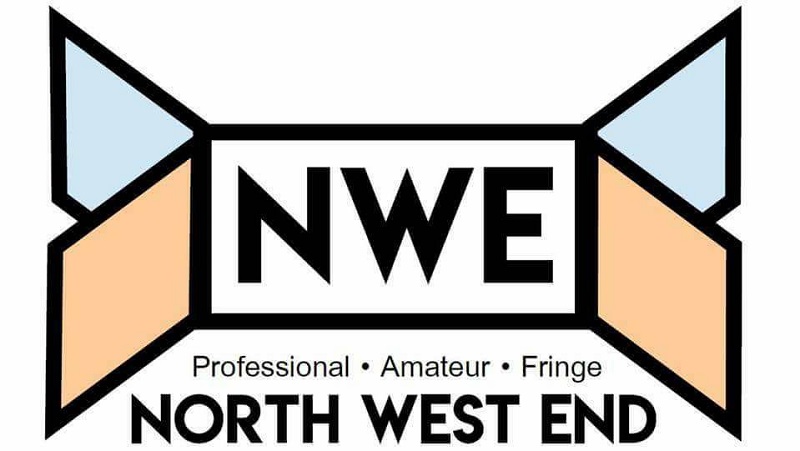 As part of the Halle Orchestra's Summer Concerts Series, this evening's concert was dedicated to the music and songs of the wonderful world of Musicals. Musical Theatre thankfully has been seeing over the last few years a huge resurgence of interest following a decline in the number of new productions and new Musicals being produced in the 90s. This is perhaps due to a rather strange breed of Musical, very popular now - the Jukebox Musical. But whether you like that style or not, it is, I believe, responsible for the huge popularity come-back of Musical Theatre genre in general.
On another wet Manchester Thursday evening, we had the pleasure of attending the beautiful Royal Northern College of Music's moodily blue-lit concert hall for The Fifteenth Annual '3 Bands' Concert, featuring the talented youth bands of Wigan, Bolton and Astley, hosted by Greater Manchester Music Hub, incorporating Wigan and Bolton Music Services.
The 'Rush Hour' concerts are a new innovation for Chetham's School, and aim to give city workers chance to relax from the day's graft before catching the train home to face the reality of family life! They start at 5:15pm and last approximately 40 - 50 minutes, and are held in the new building opposite Victoria Station.
Today's concert was performed by students who are studying Jazz, and had compiled a concert to show off their respective skills.
The show begins with a grainy film of Elvis Presley at the very start of his career at the Sun Studios, (he first approached them wanting to record a song for his mother, 'My Happiness' which was produced for four dollars) Realising his potential Elvis was signed up and released 'That's All Right Mama' in 1954 which was performed tonight by Mario Kombou. Kombou has been performing as a tribute to Elvis for over 20 years and has trained as an actor and starred in the West End musical Jailhouse Rock as Elvis's character Vince Everett as well as television and film productions.
What can I say? It may have been Too Darn Hot for a Summertime concert but as soon as the piano, bass, brass and Drum Boogie with Some Stuff Like That There it was Almost Like Being In Love, and when you started to Sing Sing Sing you too Soon had All Of Me, so Let's Face The Music And Dance!
The Sons of Pitches were one of the acapella choirs who featured in Gareth Malone's television programme The Naked Choir in 2015. They won – and rightly so.
Tonight's performance was sheer joy from start to finish and the level of talent this group possesses is completely off the scale. It is a long time since I have willed a show not to end but I did tonight.
The original Lady Sings The Blues was the title of Billie Holiday's autobiography first published in 1956 and was also the title of a film of the same name released in 1972 and starring Diana Ross. Billie Holiday was the stage name of Eleanora Fagan, born in 1915 to a teenage and unwed couple and she had a troubled and difficult childhood which followed her into adulthood. Holiday had great influence on pop singing and jazz music during her 30 year career before her tragic life of abusive relationships and a drug and alcohol addiction ended her life in 1959.
I have to be honest, until this evening I had never heard of Jayson Keeler, and I suspect I am in the vast majority here too. However, if you live in Sale and are involved with Music or Dance, then the chances are you will have. Although he is originally from London, he has lived in Sale for the past couple of years with his local girlfriend, dancer Kirsty Monteith.
He is a cabaret / lounge singer who is very much at home with pop ballads, Motown hits and crooning standards. A personable performer who ad libbed and chatted with the audience before and even during the songs, getting us to wave our arms, clap our hands and even sing-a-long with many of his numbers. He has a very strong voice and he likes to use the falsetto and head voice a lot too, although for me, he was best when he sang using the lower chest register, which only happened on a couple of occasions.
The Kilkennys are an Irish folk band originally created by two brothers Adam and Davey Cashin and a friend Tommy Mackey during their school days and later joined by Robbie Campion. Today's line up has slightly changed with Michael Martin now in the band and missing Adam Cashin. The band take their name from their beloved home town in Ireland, but were originally known as 'Uisce Beatha' performing in local pubs and clubs. Since their humble beginnings the band have now performed at home and international Irish Festivals, including several American venues and in Switzerland, Germany, Holland and the Czech Republic to name a few.
Samantha Barks has crammed a lot into her 8 short years in the public spotlight. With third place in BBC TV's 'I'd Do Anything', national theatre tours across the UK with Cabaret and Oliver, originating the role of Amélie in San Francisco and of course starring in both the stage and screen versions of hit musical Les Misérables. With a CV like this I was surprised to see empty seats tonight at the Floral Pavilion as she performed a combination of her favourite songs and track from her new album which was released last week.
The Swing and Swing Again Big Band featuring the Mike Baker Saxophone Sextet played Sale Waterside tonight as part of the Sale Festival. They are a seventeen piece band (eighteen if you include Mike Baker, the MD and also a player with the Mike Baker Saxophone Sextet) and were joined tonight on vocals by Jamie Smith and Annette Reis.
Right from the start, it was clear that the band are very popular and it's easy to understand why. Mike Baker is a very likeable MD and he struck up a good rapport with the audience from the word go, telling us little anecdotes about the band and linking the numbers together. He is also an extremely talented musician, playing acoustic guitar, saxophone and clarinet.
Subcategories