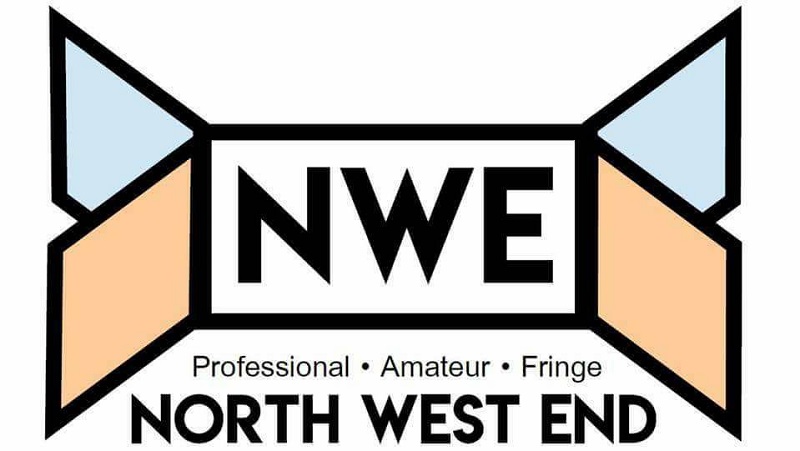 The Kilkennys are an Irish folk band originally created by two brothers Adam and Davey Cashin and a friend Tommy Mackey during their school days and later joined by Robbie Campion. Today's line up has slightly changed with Michael Martin now in the band and missing Adam Cashin. The band take their name from their beloved home town in Ireland, but were originally known as 'Uisce Beatha' performing in local pubs and clubs. Since their humble beginnings the band have now performed at home and international Irish Festivals, including several American venues and in Switzerland, Germany, Holland and the Czech Republic to name a few.
Samantha Barks has crammed a lot into her 8 short years in the public spotlight. With third place in BBC TV's 'I'd Do Anything', national theatre tours across the UK with Cabaret and Oliver, originating the role of Amélie in San Francisco and of course starring in both the stage and screen versions of hit musical Les Misérables. With a CV like this I was surprised to see empty seats tonight at the Floral Pavilion as she performed a combination of her favourite songs and track from her new album which was released last week.
The Swing and Swing Again Big Band featuring the Mike Baker Saxophone Sextet played Sale Waterside tonight as part of the Sale Festival. They are a seventeen piece band (eighteen if you include Mike Baker, the MD and also a player with the Mike Baker Saxophone Sextet) and were joined tonight on vocals by Jamie Smith and Annette Reis.
Right from the start, it was clear that the band are very popular and it's easy to understand why. Mike Baker is a very likeable MD and he struck up a good rapport with the audience from the word go, telling us little anecdotes about the band and linking the numbers together. He is also an extremely talented musician, playing acoustic guitar, saxophone and clarinet.
In celebration of the Queen's 90th Birthday a concert was performed to an appreciative audience by the talented members of Sale Brass Band. Also in attendance were the Mayor and Mayoress of Trafford.
The musical director for the band was Alan Seymour who also turned into a 'tongue in cheek' historian with his knowledge and research of the Queen, ensuring that each piece performed tonight bore relevance to her Majesty........ Who would have known that every Thursday she dons a fake moustache and sombrero and treats the family to a Mexican meal hence the very apt rendition of 'El Cumbanchero' by Hernandez. Seymour was an entertaining 'compere' for the evening bringing laughter with his tales and jokes especially missing vital bits of one which was relevant to the punchline and having to recap!
"Oh, what a night!"
Big Girls Don't Cry is a tribute show to the Four Seasons, pop/doo wop/close harmony singing group who began in New Jersey in 1960 and became one of the best-selling musical acts of all time, with so many hits under their belts, it's difficult to count and many more familiar as having been covered by other artists. The show is performed by the East Coast Boys and their four backing musicians, the East Coast Band.
These impeccably dressed foursome took to the stage and gave an outstanding performance recreating the music of the Four Seasons with an opening song of Frankie Valli's 'My Mothers Eyes'........and it was a sensation from there on!
Bye Bye Baby are the creation of Marc Ryzer who is the Musical Director and although none of the four had met before he had worked with each at various times. It was he who brought them together with a vision of creating the best in tributes to Franki Valli and The Four Seasons and they are well on the way to achieving this after only being formed in 2013 and performing their first professional theatre tour in 2015. Ryzer knew from the onset that the four guys were something special and put them through 3 months of intensive rehearsals along with choreographer Scott Jenkins (also Artistic Director) to perfect the stage show.
Freddie Mercury is one of the most iconic singers of all time, so any sort of tribute to the legend is going to be a risk. Unfortunately I am a bit too young to have ever seen Queen in the flesh, so I can only draw comparisons from recordings.
I was quite astonished to hear that 'Mercury: Queen Tribute' have built up quite a following across Europe. Even appearing at some iconic venues. However, they had the crowd at Middleton Arena up on their feet and the night was enjoyed by all.
The guys did well to pack the show with all of Queen's greatest hits, plus a couple of rare gems. No one can ever touch Freddie, but Joseph Lee Jackson did a good job. He used the stage well and looked comfortable.
We were thrown straight into this show with an opening performance of 'Folsom Prison Blues'. Clive John who plays Johnny Cash entered after the other musicians and delved into his first performance. The audience were excited to see him, and the warm welcome he received continued throughout the evening. Like Cash, John had no airs and graces about him but instead let his music do the talking, which it certainly did.
John really did make for a great Cash. His physicality and vocals, as well as his guitar playing were all how you would expect them to be and he shows why he is officially endorsed by the Cash family. They, like the audience watching him around me accept him as the man who can really bring the work of Cash alive again.
What can anyone possible write about someone who has already received more awards and been nominated for many more, than it is decent for any one person to have in a lifetime? A lady who made her professional stage debut in 1958, and has been wowing and wooing audiences continuously ever since? - But most of my family simply said, "who?" when I told them where I was going. So I said, she played the young female gold-digger Lily St. Regis in the film Annie to my sister; she plays Gloria in Mozart In The Jungle on Amazon Prime to my brother-in-law; and she is America's answer to Elaine Paige to my mum, who all then were satisfied.
Bruce Springsteen and the E-Street Band 'The River Tour' to the Etihad Stadium, the home of Manchester City Football Club last night.
Springsteen, who turns 67 years old in September is renowned for his energetic live shows and lengthy sets and he didn't disappoint in a damp Manchester on Wednesday evening. With 18 studio albums recorded and literally hundreds of songs in his repertoire, it's near impossible to hazard a guess as to what the set list will be at a Springsteen gig. He is renowned for changing the set list each night and willingly takes requests from fans who come to the show's holding placards emblazoned with the titles of their favourite tracks on.
From the very first notes from the band it was plain to see that the audience at the Theatre Royal were out to party tonight, even before the appearance of Chris Hindle and Gareth Davey as Jake and Elwood Blues, the cheers went up. As they danced onto the stage in true Blues Brothers style to 'Soul Man' the interaction was immediate and everyone was singing and swaying along and for a first number, the applause was deafening. Many of the crowd had gone along dressed for the occasion sporting the dark Rayban glasses, black ties, white shirts and of course the black trilby hat and by the end of the evening I almost wished I had too! I don't think I have ever smiled so much through an entire tribute as I have tonight, the energy and fun was infectious and I don't think there was anyone not swept away by this show.
Subcategories