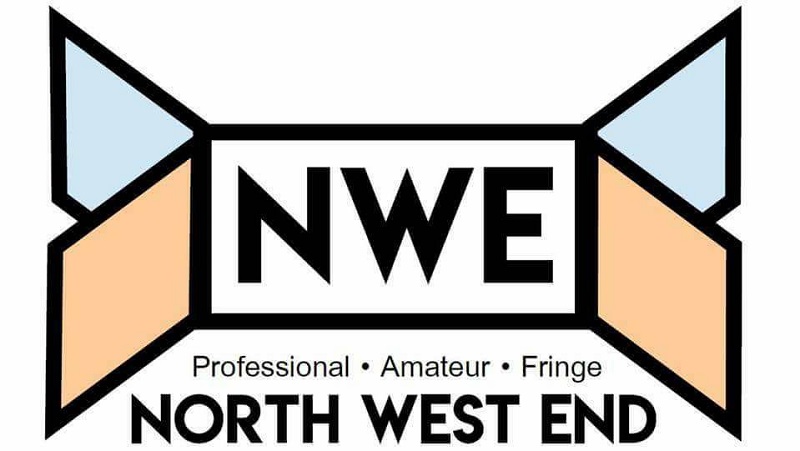 The Brand New Orchestra is a thrice-yearly showcase event at the RNCM, where the student composers are given the chance to have their work performed by their colleagues on the instrumental side. Given the huge number of talented musicians studying at the RNCM, the forces available to the composers are immense, and they make full use of them, in the generous space of the RNCM's main hall.
Following the BBC Young Brass of the Year competition that was held at Manchester's Royal Northern College of Music (RNCM), the city is treated to play host to one of its universities highly-acclaimed orchestra ensembles in this gem of a venue - much like a mini Bridgewater Hall - the Cosmo Rodewald Concert Hall within the Martin Harris Centre for Music and Drama.
The multi-award winning Manchester University Music Society (MUMS) Brass Band's concert of eight perfectly executed pieces, was presented by a group of talented and attractive young musicians - all of who were extremely well-presented and very professionally accomplished. I admire anyone anyway who is willing to pursue a discipline or at least try, but to succeed in playing in sync with a group is pure brilliance.
A musician friend of mine recently told me that after a gig he demands of himself to be physically and emotionally exhausted, as then he knows he couldn't possibly have given anything more to the performance.
Ruby Turner pours so much of herself into every show that it's impossible not to be moved by the intensity, velocity and emotional power of her music. The Epstein Theatre is a beautiful, relatively small venue, a little time capsule of the charm of epochs; and such as it is, Ruby is barely containable.
On Thursday 21st April 2016 Queen Elizabeth II will have her 90th birthday. In celebration of this event York Musical Theatre Company presented Happy & Glorious as a tribute to the longest-reigning British monarch. This semi-staged ensemble production took a wide selection of songs from the musicals of the last ninety years and cleverly created a fun and varied show.
Arriving at Liverpool's St George's Hall, I was transported to Philadelphia in the 1970s as soul superstars, The Three Degrees took to the stage. Dressed in some of the most sparkly frocks I've ever seen, they looked every bit the part and sounded it too, with great voices and hitting notes, other groups can only dream of. The band has had many members over the years (15 to be precise) but has always been a trio, and the trio of talent currently comprises of Original members; Valerie Holiday since 1967, Helen Scott since 1976 and the newly joined Freddie Pool since 2011.
It's impossible to review a show at St Georges Hall without mentioning the venue itself, especially the concert room which is where the performance took place. The architecture is absolutely stunning, and the grandeur of the room just hits you immediately. Almost every person who entered the room automatically did a scan of it, taking in the sheer beauty of the environment, in particular the ceiling décor and chandelier.
On to the main event, and the entrance of the musicians. They entered the stage one by one, beginning to play their instruments on arrival, until all of them were on stage and taking part in the opening number. It was a fantastic start to the show, and prepared you for the spectacle that was to follow for the evening.
Up On The Roof celebrates the wonderful music of Carole King and James Taylor. With songs such as: Up On The Roof, You Make Me Feel (Like A Natural Woman), Handyman and You've Got A Friend it's the perfect show for any fan of these incredible artists. Accompanied by a fantastic 6 piece band and showing a real enthusiasm for the songs made the night a one to remember!
Dan Haynes and Pete Richards make up "Bookends" - a Simon and Garfunkel tribute. Although they bear no physical resemblance to Art Garfunkel and Paul Simon, all you have to do is close your eyes and you can honestly believe you are listening to the real thing.
The show comprises Dan and Pete singing but it is interspersed with video footage of Simon and Garfunkel and a narrative providing us with interesting information about them and a potted history of their partnership and rise to success. It was a nice supplement to the evening's entertainment.
It has been over three years since I first had the pleasure of seeing MASTERS OF THE HOUSE; four distinguished West End actors whose credits include Les Misérables, The Phantom of The Opera, Evita and Mamma Mia. My first instalment of this fabulous foursome came about after seeing posters around Hertfordshire some years ago for an upcoming one night performance at the Gordon Craig Theatre, Stevenage. The posters promised an evening of well-loved show tunes so, being a huge fan of musicals I was quick to book front row stall seats months in advance. I was slightly worried at the time that the theatre was rather sparse with audience members and suddenly felt vulnerable in the front row. But from the moment they came on the stage and started performing some spine tingling renditions of every bodies favourite show tunes, by the end of act one I was desperate to follow this wonderful foursome around and eagerly tried to keep a watchful eye for upcoming performances without any success and I even started to wonder if they were still performing. Fast forward to the present day and I was utterly ecstatic to see a poster in what is now one of my local theatres just before Christmas and was determined I was going to attend, come hell or high water!
If you expect a tribute to look like who they are portraying, sound like them and even perform like them than Magic: A Kind of Queen is not the tribute act for you. Maybe this is why the first thing we see on the screen at the back of the stage, the words, 'this is not a lookalike performance' is given as a warning and stating the obvious when they walk out onto the stage! Whilst they do state that they do not attempt to emulate Queen visually on their flyers, it's apparent by audience reaction (looking at one another with puzzled expressions and hiding their giggles) that many are not aware of this.
In order to do full justice to this one hour lunchtime concert, I first need to try and explain a few things....
1. What and who is The Michael Kahan Kapelye?
This the Manchester University Music Department's own Klezmer Ensemble. The ensemble is named after the prominent Manchester musician Michael Kahan who performed in both the classical and klezmer genres and was tragically killed in 2008. The ensemble was formed in 2011 by course tutors Ros Hawley and Richard Fay, however the ensembles reforms each year choosing a new set of students to come together and develop this perhaps somewhat unfamiliar style of music, so far removed from classical, to perform regularly throughout the city, especially at The Manchester Jewish Museum.
Subcategories