Think quiffs, red lipstick and rebellious teens in the damaged world of post-war London. Now add a script that runs like a poem with cockney slang and rhymes, rock and roll live on-stage music from Johnny Valentine and the Broken Hearts and two actors that take on dozens of different characters while falling in love. That's Teddy!
As Teddy and Josie hit the streets of London on a Saturday night in 1956, they are looking for a good time, and plan to have one.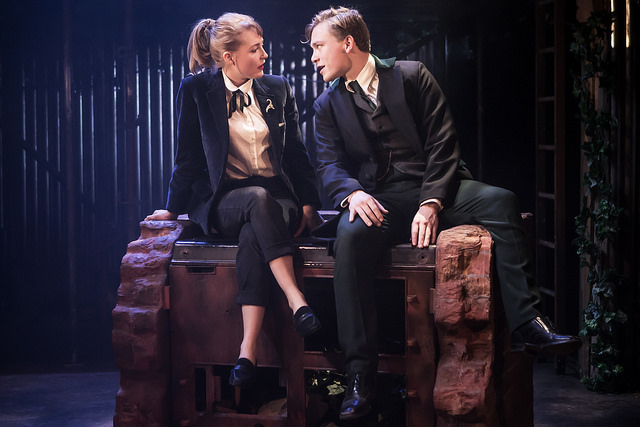 From the writer-director team behind Boudica at the Globe and Frankenstein at The Watermill Theatre and Wilton's Music Hall in London comes Teddy, an award-winning, punchy new musical is there to get you jiving and moving.
The night's events are told by fabulous actors Molly Chesworth and George Parker. Chesworth is the tough-as-nails Josie, a feisty 17 year old with an attitude. Chesworth creates some great characters, including turning herself into 6 foot, sleazy gangster and her drunken father.
Parker is the charming and charismatic Teddy, a loveable rogue who falls in love with Rosie. An electric and energetic performance.
The live band are quick witted and creative as they interact with the actors and have their own stories themselves. The music they play is catchy and showed off their ability as musicians and singers as well.
If you want a creative storytelling piece with great music and dancing, Teddy is the show for you.
Teddy continues at The Lowry until Saturday 17th February and then continues a full UK tour. http://snapdragonproductions.com/productions/teddy/
Reviewer: Jess Stoddard
Reviewed: 13th February 2018
North West End Rating: ★★★★