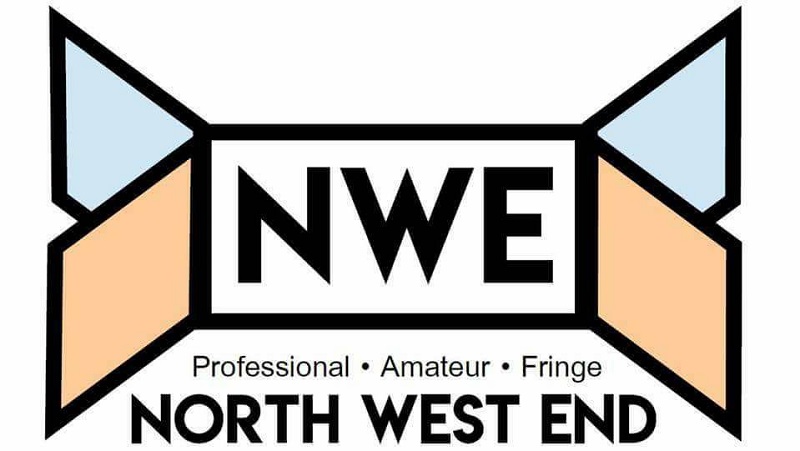 Toes were a-tapping and laughs a-plenty at the Lowry Chorale as Montana-based Comedian Rich Hall delighted crowds with music, undeniable wit, and his very special audience interaction.
The Quays Theatre at Salford Lowry was well attended and the show consisted of a stand-up first half and Hall's Hoedown Band in the second. Hall is a regular on panel shows such as Have I Got News For You, Never Mind the Buzzcocks and QI and but these shows do not really allow his deadpan and absurdist irony to shine through; tonight certainly did.
Vertigo Productions are known for producing mainly comical shows such as Porno Chic and Murder She Writes, therefore I was intrigued to see their latest production; Black Ice which is largely a dramatic plot.
Black Ice tells the story of the Harrison brothers; Bill (Stuart Reeve) and Jonathan (Andy Pilkington) and their upbringing. From the very beginning we see that there is tension between the siblings and clearly there is some unfinished business between them.
There will be few unfamiliar with the 1968 musical adventure film Chitty Chitty Bang Bang which features a dilapidated old racing car, left to rot in an old garage and a much loved plaything for Jemima and Jeremy Potts, children of widowed Caractacus Potts. (Jason Manford). Tonight the stage version at the Lyric Theatre at the Lowry, Salford is delighting an almost capacity audience of all ages, although possibly being a school night the majority are adults, or maybe it's just the big kid in us all reliving a childhood favourite!
I now somehow feel that another piece of my cultural knowledge jigsaw has been completed. The Red Shoes is a ballet, based on a 1948 British film, which itself was based on a Hans Christian Andersen story all bearing the same name; but having never read the story nor seen the film, I have now, at least, seen this - the World Premiere of Sir Matthew Bourne's newest creation; his ballet adaptation of that film.
As the audience were taking their seats for choreographer Arthur Pita's The Little Match Girl we were treated to charming accordion music played by Tim Van Eyken. The musician played music live throughout as well as creating wonderful soundscapes for difference scenes. As the lights came down he wound a small music box and the show began.
Tonight, at the Lowry Theatre Studio we were entertained by the dazzling Ian Cook, Adam Davies, Eleni Edipidi and Jennifer Essex who collectively make up Tmesis Theatre. This thought provoking, fast paced, comedy explored the vulgarity and stupidity of our 21st century fixation with happiness and success.
As one approached the theatre this evening the throbbing repeated sound of a drum beat was heard, and as I got closer I was able to watch two Chinese Dragons dancing to a Chinese drum rhythm outside the theatre welcoming guests and entertaining passers-by. This was delightful and so unexpected, but a wonderful idea and really put one in the right frame of mind.
Celebrating their second Young Carers Day, Salford Young Carers joined with The Lowry to produce two pieces. The first, 'Behind Closed Doors' was devised and performed by young carers from Salford Young Carers and young people from Gorse Hill Studios in Trafford, alongside creative practitioners from Stone Group. 'Behind Closed Doors' was a prelude to 'Who Cares?' which was performed by professional actors and created by LUNG theatre company. These two pieces were made possible by the Lowry Christmas Appeal 2015.
Jamie Raven was the runner up on the 2015 series of ITV's Britain's Got Talent, however with most runners up on these types of show, he seems to be profiting more from this than that of the ultimate winner. Having played a season in the West End headlining "The Illusionists" the world at the moment seems to be his oyster.
Today at the Lowry the French theatre company Compagnie Animation brought to the stage the superb children's production: Silver Moon.
Creating an international, visual, language of theatre, the French based company Compagnie Animotion have been making physical theatre for Deaf and hearing audiences since 2005, and encourage social change and inclusivity through their work.
I like Shakespeare. I also particularly like Macbeth. I have seen numerous versions of the play, some excellent, some less so, but all featuring significant sized casts, sets, props and all the usual "gumpf" that goes with a production. So, to say that I was a little dubious about a three handed production of this play to be performed in one act inside an hour.