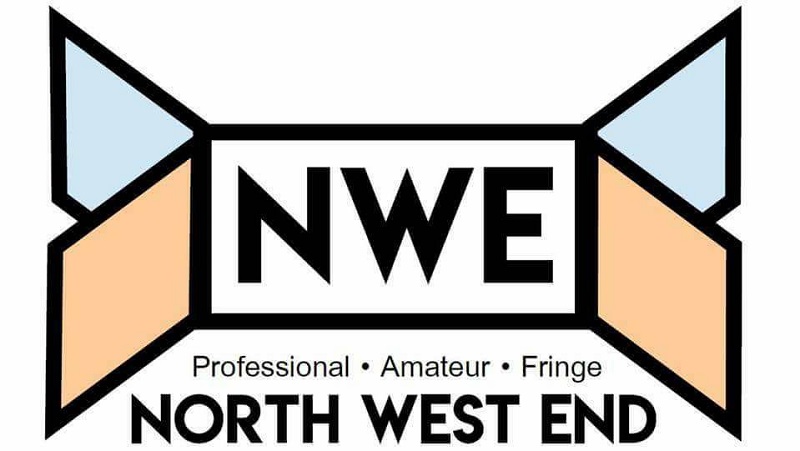 Northern Broadsides continues its string of slick, humorous and vibrant productions with a new adaptation of Edmond Rostand's romantic comedy, 'Cyrano de Bergerac'. Written sensitively by Deborah McAndrew, this production charts the life of the soldier Cyrano de Bergerac and his love for the beautiful and clever Roxane. Cyrano is a brave, witty and likeable man who should easily be able to win the heart of his cousin Roxane. Unfortunately, there is one thing that stands in his way, his unusually large nose.
The rise of authors writing books that don't insult children's intelligence has been welcome to all parents who want their offspring to understand the light and shade in the real world.
Michael Morpurgo has been one of the leading lights in that movement understanding that children can take in tough subjects because their lives are like that, and Samuel Adamson's smart adaptation of his novel Running Wild is true to his vision.
More often than not you see very talented performers in touring productions sticking to their comfort zones and then you see someone like Jodie Prenger prepared to risk it all just like Shirley Valentine does.
A show with two men running around in their undercrackers banging on about our messed up attitudes to death may not seem that attractive a proposition, but this warm, human two hander somehow makes death, if not fun, then a damn sight less scary,
This is the first show I've seen where a unicorn makes an appearance but it shouldn't be surprising as this is a Michael Flatley show where there is no top to go over.
Flatley did make theatrical history when he led the original Riverdance – showcasing rows of Irish dancers flicking, tapping and high kicking their way around the stage in perfect unison - but that's no excuse for an utterly self-indulgent opening video sequence featuring the great man himself and his son.
As part of their "Let's Talk About Sex" festival, currently running at the Theatre Delicatessen, (located in The Moor Shopping area of Sheffield city centre), last night I had the pleasure of being given the opportunity to "put some buzz in my fuzz" with the latest instalment of a festival of up-and-coming theatre (running from 1st March – 1st April), with the help of the Fat Rascal Theatre and their hilarious performance of "Buzz" – a new musical winner of the 2016 Stella Wilkie Award and the 2016 Eddies Award. The show was part of last years Edinburgh fringe and was a sell-out show.
Most musical theatre is a bit camp and then there is La Cage Aux Folles.
But what on earth can you expect from a show set in France's premiere drag club La Cage Aux Folles run by Georges and starring his long-time partner Albin as the flamboyant Zaza. Georges has a son Jean-Michele – don't ask – who is about to marry Anne.
Romeo and Juliet is a classic Shakespearian tale that we have all come to know; two star crossed lovers divided by conflict and family feud. The play is possibly Shakespeare's most widely taught tragedy and I was interested to see if West Yorkshire Playhouse could portray this harrowing tale in a new light. As soon as the audience entered the theatre they were already engaged in the simplistic set they saw before them, a variety of scaffolding and platforms designed (by Hayley Grindle) to mirror a contemporary recreational area that we can all recognise from local urban surroundings.
Based on the children's book of the same name by Michael Morpurgo, Running Wild has been adapted for stage by Samuel Adamson and was originally produced by Chichester Festival Theatre and Regent's Park Open Air Theatre. Although the original book tells the story of a young boy, the stage adaptation replaces "Will" (the boy in the book), with Lily, a nine-year-old girl.
When, five minutes into the play, the nose on the severed head of Sir John Hotham wrinkled and sneezed, allergic to the white rose his laughing widow had placed by his noggin, we in the packed audience knew we were in for a laugh-a-minute experience, when The Hypocrite took to the Hull Truck Theatre stage on Wednesday evening.
Cyrano de Bergerac is a swordsman, poet, and soldier as well as having the biggest conk in all of France, but Deborah McAndrew's masterly adaption of Edmond Rodstan's classic is much more than just gluing on a comedy nose.
With some subtle nods to modernity, McAndrew's text sees past the bombast and self-loathing of a gifted maverick - who just doesn't perceive himself as others see him - placing much more emphasis on honour, loyalty and love in a turbulent seventeenth century France.