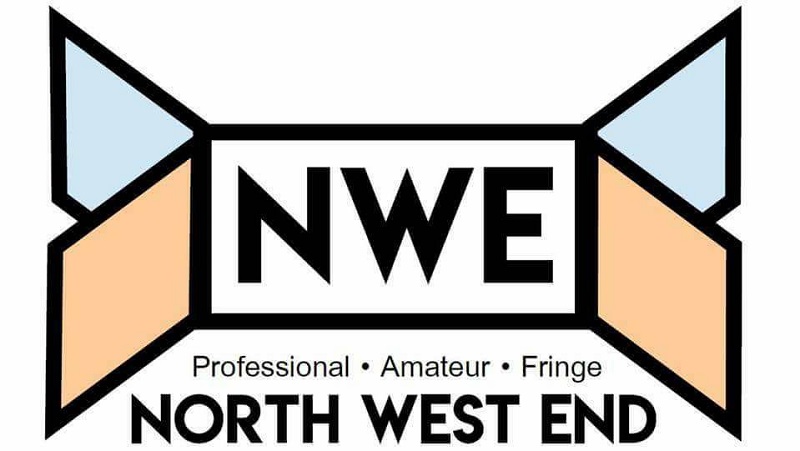 I have recently seen a few productions produced by Northampton's Royal And Derngate, and they have once again provided us with a very Curate's Eggish production. When it was good, it was superb, but when it wasn't it was distinctly mediocre.
One of the biggest problems with King Lear is knowing when to set the play. As with majority of Shakespeare plays produced in our time, director and producer decide not to set them in the period in which they were written, usually modernising and transporting to different countries etc. As I have written countless times before, and no doubt will continue to do so, I am no fan of this bastardisation and manipulation of our great Bard. In fact the director should only really consider such a change if he has something relevant to say and can make it all the more poignantly by so doing, otherwise, let us see the play in the period it was intended to be performed in.
This was a lovely piece of theatre. A simple story of boy meets girl, boy isn't right for girl, boy leaves girl but comes back. Well directed by Bill Kenwright with the set being simple but effective and all that it needed to be, for this romantic look back at a difficult time.
The young lovers, Curtis and Marie were played very well, by Jason Denton and Elizabeth Carter. Both Denton and Carter oozed stage presence coupled with experience and vocals to die for. Their chemistry was perfect. Cheeky chappie, Milton was played by Anthony Costa (Of 'Blue' fame) and he did it very well. His vocals were very good but there was just one number that didn't cut the mustard with me, and that was "Surrender" – I felt that this was perhaps a little too high for Costa and although it wasn't ruined, it was not as good as the rest of the musical numbers he sang.
Liz Lochhead's Dracula opens on the second evening of the Wakefield Drama Festival 2016. Barton Theatre Company, an amateur theatre group from Eccles, presents a 20th Century adaptation of Bram Stoker's Gothic classic.
Firstly the cast enters from the back of the audience to the stage to begin proceedings; Dracula is set in the late 19th Century amidst a lot of social and industrial change in Britain which gave new waves of confidence and strength of power to the country. There were advancements in science and medicine as well as an appetite for the supernatural and superstition; not to mention the questioning of traditional views concerning class, gender and religion.
Janet Shaw's Full Circle marks the first play of Wakefield Drama Festival 2016; a week's celebration of comedy and drama. Jaba Inc presents this comedy-drama, centring round the family's lounge, and appearing with neither a beginning nor an ending story. It is about Linda and Brian's mothers who haven't spoken to each other since 1969 and nobody knows the reasons why. It only takes a granddaughter's wedding for revealing all and facing the aftermath which could affect the family even more.
The lighting illuminates a set consisting of a dark pink faux leather sofa with two games controllers on it and, breaking the fourth wall, we are initially addressed by 8-year old Alice (Poppy Fox-Thompson) who explains to us who we are about to meet: Mum, Charlotte (Molly Campbell), 22 years old (so yes she was a 14-year old mother, get over it.); her lazy boyfriend, Dylan (David Phillips); and a self-absorbed lodger, Caroline (Catherine Chalk). But importantly to the plot of this play, these are the words of an 8-year old so Dylan is not exactly grown-up and likes to play Connect 4 and Junior Monopoly; Caroline is nice but a bit bonkers. Oh and Alice informs us that there are some adult bits in the play but we should not worry as she will be away from all of that backstage. Good to know. And so the play proper begins.
Feelgood Theatre Productions and Tangled Dance Company have collaborated to present a world premier site-specific promenade theatre production of 'Whispers Of Heaton'.
For as long I have lived in the area, and for the many times I have visited Heaton Park over the years I have never been inside the building before. It is sadly still in quite a sad and sorry state of disrepair, but there are definitely some beautiful architectural and art-architectural elements still in place, such as the lovely marble pillars, the stucco work around the walls and ceilings, the beautiful small cupola-dome, the gilt-facing, and the piece-de-resistance, the beautiful organ and ornate painted organ-board taking pride of place in the Music Room. A few paintings still hang on the walls and some statues and statuettes still adorn the recesses. A most excellent setting for a period drama.
Animikii Theatre, who created 'Origins', was supported by Off the Ground Theatre, who opened this evening's performances for PhysicalFest. As part of Young PhysicalFest local youth theatres and schools were invited to come together to create a piece.
Tony Stockwell's interest in becoming a medium started as a 16 year old and visiting a spiritualist church hosting a medium demonstration. Prior to this during his childhood he had always been aware of being able to see people others could not, to hear his name being called and indeed forecasting events before they happened but although realising he was different to other kids he accepted it as normal for him. From then on he developed his skills as a medium and has toured much of the world giving demonstrations, writing books and appearing in several TV shows including four of his own, The Psychic Detective, Street Psychic, Psychic School and Psychic Academy. Stockwell has also appeared alongside many of the world's top mediums. He also lectures and tutors on the subject and offers short residential courses to those interested in developing their own psychic skills. At his own studios in Essex there are also several 10 week courses available dependent upon your own psychic ability, be it an absolute beginner to those ready to give their own demonstrations.
Beautiful, magnificent and a must-see, 'Rouge' rouses a standing ovation on opening night at The Liverpool Institute for Performing Arts!
Based on the famous story of Moulin Rouge, this student-led dance performance was captivating from start to finish. This unique re-telling of the show was innovative and truly brought a distinctive spin on the fragmented memories of young poet, Christian (William Lishman) as we learn that, underneath 'all you need is love'.
With our glamorous compères (correctly spelt unlike in the program!) Barbara Lemon and Joyce Lime (aka Liam Tobin and Jamie Greer) keeping the night rolling on, we were entertained, surprised and challenged by tonight's selection from the Physical Fest at the Unity Theatre, Liverpool.
I felt the overall tone of the showcase was quite adult and, at times a little bit too crude, with some shows still "works in progress". However, there were still some stand out performances and a wide variety of physical theatre, demonstrating the diversity of this style.
Students on the Musical Theatre course at The Arden School of Theatre have once again proved their worth. A highly creditable and entertaining - as well as thought-provoking - production of Flaherty, Ahrens and McNally's potent Musical, Ragtime.
It is a very powerful and emotive fictional story very cleverly interwoven with actual historical prominent people of the day figuring quite heavily into the narrative too. In fact there are actually three separate stories which have, by the end of the Musical become only one as their individual lives mingle and become inseparable.