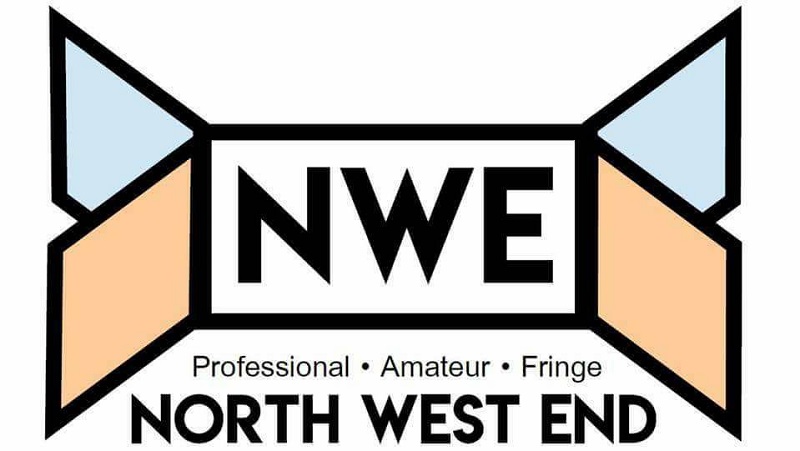 Imagine winning on the Premium Bonds and living your life in splendour at a top fashionable hotel and then some 50 years later your whole life crumbles as developers move in and want you out from what has become your home in the Pavilion Suite of the once majestic Winter Gardens Hotel. Now it is in disrepair and Northern Leisure Holdings have recently purchased the building and want Maggie Morgan out. Her plight makes the headline news of the local Gazette and we learn of how one of the hotels once most loved residents, has now become an irritation to the developers and, unable to settle yet another bill, after living on credit for years, she is finally evicted and work on revamping the building can begin.
I am a scaredy cat. I never watch scary films and I've only just started unplugging my 'Teletubbies' night lamp at night, and yet I find myself at Buxton Opera House for Talking Scarlet's production of Jekyll and Hyde by Robert Louis Stevenson; which is a piece of very spooky gothic fiction indeed.
An outstanding ensemble and the perfect venue combine to form this delicious and immersive theatrical cocktail.
If you've ever had the misfortune to be standing around sober outside the Printworks or Deansgate Locks on a Friday night, you will know full well that there is a broad spectrum of, err, interesting human behaviour on display, with thrills and spills and shocks a-plenty. (Case in point: I once came out of Nandos at 8pm to witness an unholy scrum between two ladies outside Lloyd's, with one using the full force of her stiletto heel to bash in her adversary's head. Brutal.)
Hand to Hand Theatre Productions brought us R.I.P. Mr Shakespeare, a very apt and fitting end to the 'Where There's A Will…There's A Season' at St. George's Hall, Liverpool.
I don't to "play fast and loose" and "without rhyme or reason", "it is high time" I present to you the "the long and short of it", the "naked truth" of this merry band of players. We began the evening with a prologue that reminded us of the legacy that Shakespeare left with us. Regaling us with the many phrases that came from the quill of the Bard still in use today.
The Opera House, located within The Winter Gardens, Blackpool, is the venue for the opening night of Dirty Dancing, The Classic Story on Stage, The New 2016/2017 tour. Dirty Dancing was originally a low budget film written by Eleanor Bergstein and released in 1987 and became a massive box office hit. The stage version has continued with great success and this presentation from Karl Sydow, Joye Entertainment and Paul Elliot in association with Lionsgate and Magic Hour Productions is no exception and dare I say....surpasses all previous productions!
A Fantastic and Hilarious Voyage for the Whole Family
The Pantaloons are a young and vibrant theatre company whose style draws from a wide variety of popular theatre traditions. There is a strong element of both collaboration, both within the group and with their audience that is clearly evident with an emphasis on physicality and on audience interaction.
The comedy started even before Martin Daniels took to the stage as the audience were asked to move seats from the back to fill in the empty spaces at the front and then it became like musical chairs as several of the original ticket holders arrived to find their seats occupied! As Daniels joked, it was necessary to make it look like there was an audience.... The numbers in the theatre may have been lacking but the entertainment certainly wasn't. Daniels ability to bring any situation into his act from latecomers, to people going to the bar or toilets, shows his quick wit without causing any embarrassment to those he picks on. And to pick on people is what he is good at, during the evening several audience members join him on the stage to assist with his magic tricks.
Mark Storer's unique and visual style is known to the Royal Exchange, since his production of Puffball there in 2014. It is following on from that, and a subsequent conversation he had with the Royal Exchange's Artistic Director, Sarah Frankcom, that has lead to this new piece of theatre, Little Sister.
Performed on the main stage, but only for 4 nights, this is a devised community project lead by Storer. Using members of the local community, victims of abuse who have been forced in their own lives to remain silent in order to survive, to work alongside a professional cellist, aerialist and clown to produce a work which is highly visual and lies somewhere between Physical Theatre and Fine Art.
Tommy Cannon and Bobby Ball are a comedy duo, working together for 54 years appearing on television for the first time in 1974 on 'Wheeltappers and Shunters Social Club' and going on to getting their own show 'Cannon and Ball' airing in 1979. They enjoyed success with further yearly series until 1988. In recent years they have toured theatres and appeared in several pantomimes.
On a weekend when multiple pride events are being held across the UK - Oldham, Norwich, Sheffield, Nottingham - the city that was given the title of 'European Capital of Culture' back in 2008 hosted their own, rejuvenated by Orb Events Management after doubts about funding cuts.
Liverpool Pride is another of the big LGBT celebrations here in the North West and is 'an entirely volunteer-led charity seeing to combat homophobia and trans*phobia across the Liverpool City Region and beyond.' With a variety of bars across the city getting in on the action with offers, rainbow strewn streets and clubs, it was sure to be a weekend to indulge and remember that the community of lesbian, gay, bisexual and transgender people is so strong when it comes to standing together and certainly know how to have a good time.
There are so many great new shows coming off Broadway and indeed 'off Broadway' and the West End, it is sad that more people do not get the chance to see them before their short/early ended runs. As with our review of American Idiot and the recent licence releases of Legally Blonde, The Drowsy Chaperone and Priscilla Queen of the Desert, we are excited to be treated to seeing exactly what these new shows are all about and why they were invested and believed in in the first place. On my return to the Tip Top Productions' The Forum (Studio) Theatre in Chester, Monsta Productions presents Jason Robert Brown's 'The Last 5 Years' directed by John Garfield-Roberts..