"Here upon these stones we will build our barricade" – and that is certainly what the cast at Easy Street Theatre, Sheffield have done.
For just five performances (Wed-Sat evening plus a Saturday matinee), Sheffield based Easy Street Theatre company, a relatively new company (founded 2009), bring the epic West End smash 'Les Misérables' to the Montgomery Theatre, Sheffield.
I am somewhat obsessed with Les Misérables having seen the show over thirty times, so I was delighted to be invited along to see a Youth Production of it. Easy Street was founded in order to offer Sheffield's young creative talent the finest professional-grade theatrical training, and it was a pleasure to witness some of the fantastic work achieved by company principal Sallianne Foster-Major.
With a live orchestra and spectacular stage set, including, of course, the wonderful barricade, the show once again proved why this will always be my all time favourite musical. If the storyline isn't enough to really rip your heart into pieces, the stunning musical numbers certainly will.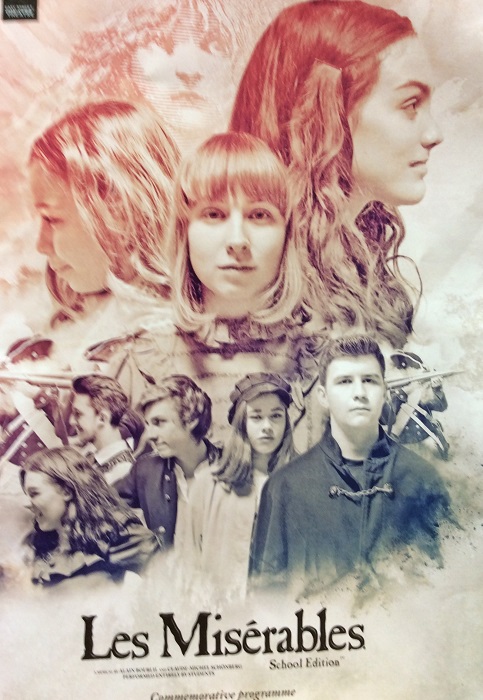 Set in nineteenth century France, Jean Valjean is released from years of unjust imprisonment, but finds nothing in store for him but mistrust and mistreatment. He breaks his parole in hopes of starting a new life; initiating a life-long struggle for redemption as he is relentlessly pursued by police inspector Javert, who refuses to believe Valjean can change his ways. After factory worker Fantine is wrongfully dismissed, she turns to a life on the streets and meets Valjean, who promises to seek out her daughter, Cosette, currently residing with an Innkeeper and his wife. As Cosette reaches adulthood, she meets and falls in love with student Marius during the Paris student uprising of 1832. The pair are separated as Marius decides he must join in the battle. With plenty of tear jerking moments, and wonderful numbers including 'One Day More', 'I Dreamed a Dream" and 'On My Own', Les Misérables' is a truly outstanding musical that will never grow old.
Despite various sound issues throughout the performance, which, was completely out of the control of the young cast, the show was an utter joy from start to finish, as is always with this particular show, despite being a fairly lengthily set (albeit this being the 'Schools Edition' has had parts cut back somewhat), the show was over and done with too quickly and I was left wanting more!
There are some fantastic vocals amongst the cast, but sadly some vocals requiring much further training before taking on a challenging solo role.
Sadly I did not feel that Thomas Baycroft was quite vocally mature enough for the challenging role of Jean Valjean, and at several parts his voice was off-key. However, this did improve somewhat and he gave a wonderful performance of 'Bring Him Home'. On the other hand, the first cast member of the performance to deliver fantastic vocals was Emily Axe as Young Cosette. Emily gave a belter of a performance of 'Castle On A Cloud', and the talent grew from the rest of the cast after this point. Ethan Carley and Emma Neilson both gave stunning vocal performances as Thénardier and Madame Thénardier as well as bringing humour to the performance. Ella Jay Morley was superb as Eponine, giving a particularly moving death scene. Carys Thomas gave a heart wrenching performance of 'I Dreamed a Dream' in the role of Fantine.
As an entire cast, in songs such as 'One Day More' the vocals were superb, however some solo roles, particularly those with just the occasional solo line to sing, were weaker and required further work. There were some unique and thoughtful touches that I had not seen in previous productions, particularly the Nurses in uniform after the barricade battle scene. However, after 'Master of the House', the students all left the stage leaving the tables and chairs behind for crew members to come and remove. I did not understand why the students could not have carried them off as they left, as this works much better based on past shows.
Despite the various sound issues, and some lines of songs being missed due to sound issues, overall the show was a roaring success with some fantastic talent. Two cast members really gave a lasting impression; Emily Axe as Young Cosette and Dylan Lambert as Marius. Lambert was by far the best overall performer of the show, and I feel he would have made an excellent Javert.
One thing I must comment on is the stunning artwork/photography used throughout the programme and advertising (leaflets/posters). I admit that when I first saw a sneak preview of these I felt it was too simple and modern, and unlike that in any other production of the musical, but on seeing it in the flesh so to speak, I was smitten! Bravo to both Sean Longmore (Graphic and Programme Design) and Chris Speddings (Photography) for this. I admit I cannot stop looking at the programme and feel it deserves a frame on my lounge wall!
'Les Misérables' runs until Saturday 9th July at the Montgomery Theatre, Sheffield, with a few tickets being available for most performances. Will YOU join in the crusade?
Tickets can be booked via 07778 894860. This was my first introduction to the work of Easy Street, but I hope that it won't be my last.
Très bien!
Reviewer: Lottie Davis-Browne
Reviewed: 6th July 2016