To rehearse and put on a full length show in just 1 week is a huge task for anyone in this industry, be they amateur or professional. But after watching Cygnets in Macclesfield perform Annie tonight with the knowledge that they only had 5 days to prepare for their one and only performance I was blown away. Something very special happened on the stage of The King's School tonight.
Cygnets (Cheshire Youth Group for New and Emerging Talent on Stage) was founded in 2010 by director and producer Kalini Kent to encourage, develop and promote youth talent in the area. Annie is their second show this year following the hugely successful Oliver. What I was most impressed about with this group is that during the performance everyone is given a chance to take centre stage. The faces of the characters may change scene by scene but the costume remains consistent to the character throughout – clever!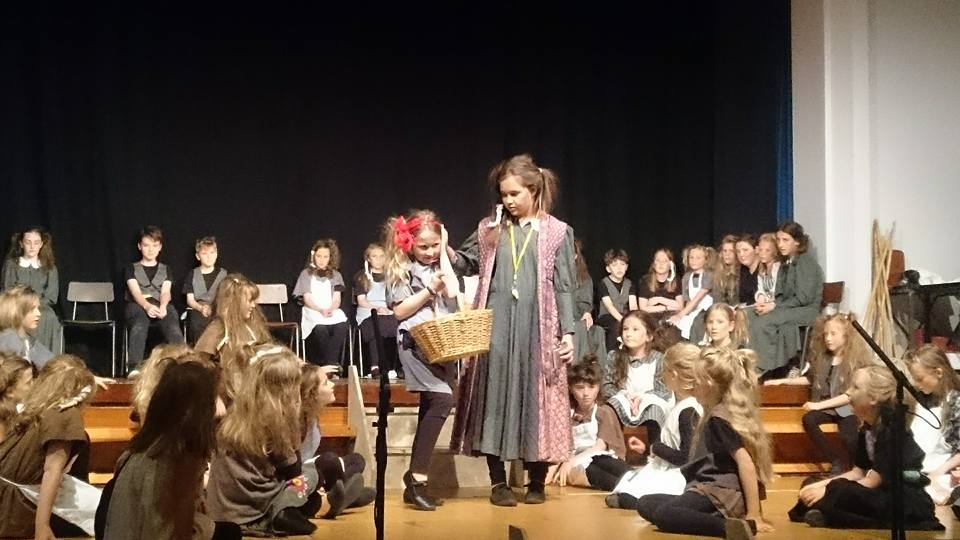 As the group consisted of 40 plus children and the roles changed throughout I cannot name every person on the stage, it wouldn't be fair on anyone I missed out and you'd still be reading this tomorrow, so I will concentrate on the performance itself.
Everyone knows the story of orphan Annie and tonight this version was narrated by Jennifer Kent setting each scene for us before the children took over who were on the whole word perfect for the entire performance. If there were any nerves on that stage they certainly didn't show. The show moved at a good pace despite the constant changing actor roles and was played on a bare stage with a great selection of props to assist the narrative. This show was at its best when the entire cast sang with my personal highlights being "You're Never Fully Dressed Without a Smile" and of course the most famous song from the show "Tomorrow".
I must take a few moments to praise the costumes in this show. All were simple yet effective and conveyed the orphan look superbly. Add to this excellent hair and make-up, the attention to detail made the show so much more. Lighting was simple with the use of blackouts to denote scene changes. I was most impressed on a technical level with the sound for this show. Simon Leah has done a fantastic job, and at no point could I not hear anyone on that stage, some professionals could do with learning from Simon here!
The entire evening was accompanied by Ben Beer on the piano and choreographed by Hannah Davis, a truly professional production performed by some extremely talented youngsters.
Following the show tonight Kalini announced that next year the group would be producing two more shows. The first being Charlie And The Chocolate Factory during the February half term and Beauty And The Beast this time next year, two productions I already have in the diary and am looking forward to immensely. If you get the chance go and support this wonderfully talented group, all the details can be found on their website www.cygnets.org
Reviewer: Paul Downham
Reviewed: 12th August 2016