This was Arden Theatre School's Acting students taking part in a selection of 6 short plays written and directed by established local creatives, in much the same way other similar events take place in the city, such as the JB Shorts plays for example. The only difference here being that all the actors were students of Arden.
In the first piece, 'Mum's The Word' by Tamsyn O'Conner, and directed by John Henshaw, we see four sisters back at their mum's home after their mum's funeral. I lovely idea for a script as I was wondering all the time why they didn't show even the slightest remorse or sadness for their mum - and then it all became clear. It was a lovely start to the plays and with some lovely acting from all four, especially from Naomi Armstrong (Emily) and Natalia Casadevall ( Lucy ). Good use of humour and suspense, and the four worked well together.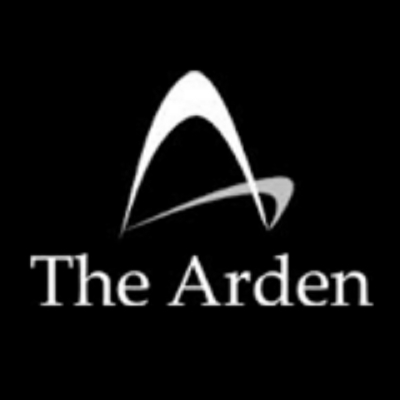 Next came a short by experienced writer Rebekah Harrison, 'My Version Of Events'. The cast of A, B, C and D again working excellently together. It was a very tight and compelling script. Not at all humorous it was challenging and thought-provoking, and really made you see just exactly how an innocent encounter can so easily be misinterpreted and lead to such drastic consequences. The piece would have packed a much bigger punch though with tighter directed. Directed by Martha Simon, the piece became diffused somewhat, not least due to her odd staging of four chairs as far apart from each other as possible. The four cast were very strong indeed but putting in a very worthy and extremely creditable and consistently believable performance Ciaran McCourt, playing C.
Finally before the interval came another comedy piece, although it had a very soft and human side to it too, thanks to some beautifully measured and sensitive acting from the piece's protagonist, Zoe Jenkins as Katie. She played a very believable young teenager in love with football, well, Manchester United to be precise, and the performance was very well measured. This was 'Team' by Victoria Brazier and directed by Karen Henthorn.
After a short interval we came back to what was the least focused and the most diffused and confusing of all six pieces, ' Rock, Paper, Scissors' written and directed by Francesca Waite. Three girls talk about their changing friendships and priorities as they go from teenagers to ladies with jobs and other responsibilities. The writing was poor, and the direction used different styles flirting between realism and physical theatre. A shame really, since it did not showcase the three actresses' talents properly.
After this, and 'Reset' by Ian Kershaw takes us back to the world of funerals. This time, a much darker and more frightening expose of sibling and parent relationships. The 'reveals' were a little 'obvious', but maybe that was because the piece was so short. Given a longer exposition then it may well have worked a little better. Nevertheless, it was excellently marked by director Kate Colgrave-Pope, and some rather sinister acting came from the four young women, all sisters of a mum, upstairs needing round the clock care, and their dad now in the churchyard. A menacing, quietly brooding performance from Hannah Drury as Andi.
And finally back to comedy, and we end on a very comedic and theatrical high. In this piece, 'Can We Stop It There?' by Trevor Suthers [it was lovely to see a piece of his that didn't have any swearing in it!] we saw two actors, being directed by an actor playing a director, directed by another actor playing the real director, directed by the real director (and actor), which was directed by Sally Carmen (or was it??). A bizarre premise to say the least and a little confusing, but it was a bit of fun, and we needed some frivolity after the penultimate piece.
A great learning curve for all the actors involved. This is exactly the sort of thing you can expect to be involved in once you graduate, unless of course you are lucky enough to be snapped up for a 12 month contract on Coronation Street! A very enjoyable afternoon, and some great young talent in the making on display.
Reviewer: Mark Dee
Reviewed: 15th November 2016