Following the success of last years "Made In Dagenham" and 2015's "Legally Blonde", STOS Theatre Company are back at Sheffield's Lyceum Theatre with the well-loved 1956 Broadway musical, "My Fair Lady".
It tells the story of Cockney Flower Girl Eliza Dolittle, who dreams of one day owning her own flower shop rather than struggling to make a living selling flowers in the bustling Covent Garden. When Eliza meets snobbish Phonetics Professor Henry Higgins, he wagers a bet with companion Colonel Pickering that he can transform Eliza into a real "lady" and make her blend in with the High Society at the upcoming Embassy Ball. Eliza agrees to take lessons with Higgins, moving into his house at 27a Wimpole Street, tempted by the promise of new clothes and advice that this transformation will better her chances of getting to own her own flower shop. She is unaware of the bet that has been placed. Can Higgins succeed in changing Eliza's slobbish ways and get her speaking in the correct manner? Will Eliza find out she is the subject of a bet?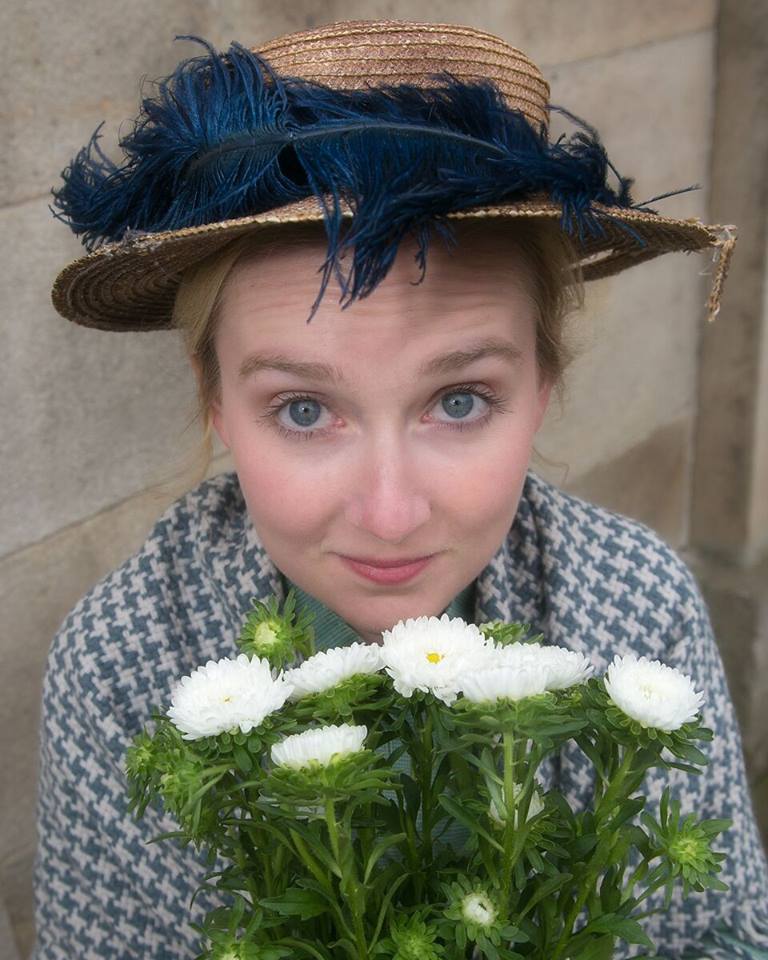 The story opens in Covent Garden, with an array of street sellers, performers and chimney sweeps, where we meet the loveable but unkempt Eliza (Katie Mather), and soon moves in with Colonel Pickering (Steve Mather) and Henry Higgins (Mark Feakins) where she takes elocution lessons and soon forms a strong bond with both Pickering and Higgins. Before her transformation, Eliza is loud, brash with an annoying high pitched shriek and cry when things go wrong, wiping her nose on her sleeve in the process, but following her transformation she oozes class and easily passes as a Duchess. Katie Mather gives a spectacular performance as the leading role, her transformation has to be seen to be truly appreciate the amount of work and effort put into this particular role. With such an exceptionally talented cast, it is near impossible to single an individual out, however due to the complete contrast of Eliza's character as she transforms from street seller to High Society Lady, I had to mention Katie Mathers' efforts on this occasion.
The impressive stage set for Higgins' study really sets the scene, where the majority of the story takes place, along with the choreography (Claire Harriott), costumes (Ian Stead) along with a fantastic cast and ensemble prove once more that STOS are far from amateurs in the local theatre scene. One only had to look at the auditorium to see the lack of empty seats and hear the cheers and applause from the audience to prove just how successful STOS are. This was only my second show of theirs I've has the pleasure of attending, but that's enough to get me hooked on this "loverly" bunch of talented performers who are a real asset to the local Community.
Reviewer: Charlotte Browne
Reviewed: 14th November 2017