Well, the Manchester Musical Youth (MMY) Graduates have certainly shown themselves to be all grown up with the choice of show for their first production. 'Rent' deals with adult themes of drug use, homosexuality and the HIV epidemic of the 80s. Set in New York's lower East side, it is the story of a group of struggling bohemian artists.
I will say at the outset, I think this is a show which you can't be on the fence about: you will either love it or hate it. However, there is no question that the MMY Graduates' performance is mature, professional, often outstanding and at times, eye-opening.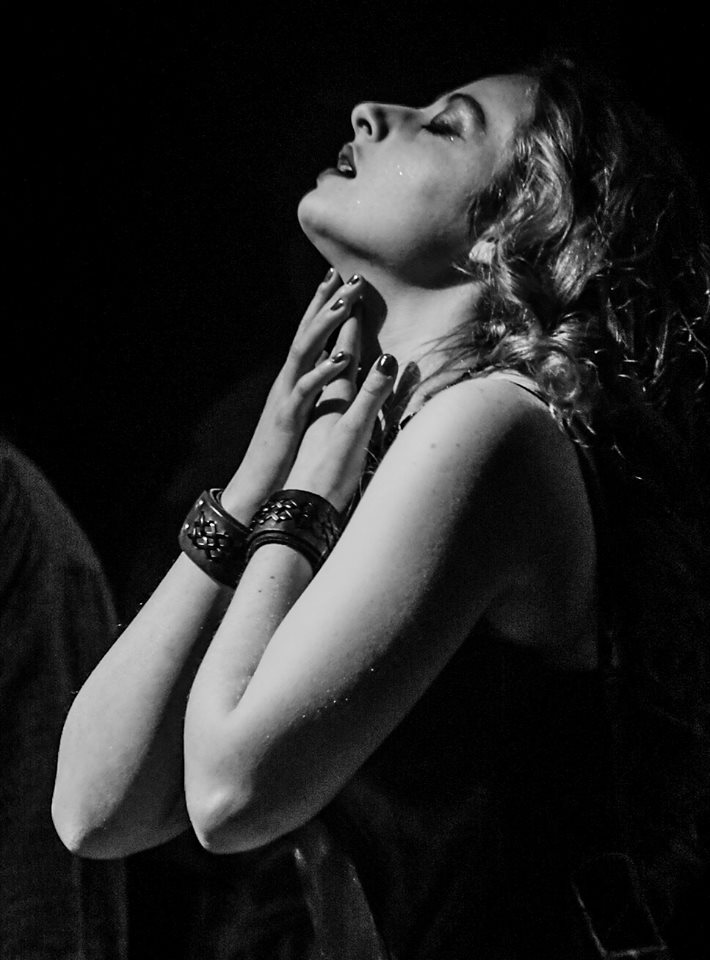 I very much liked the set (slight drawback being that you can see the performers come on from the side of the stage much more so than usual – my theatre companion found this a little distracting) and it was a refreshing change for the band to be on stage – and they did a sterling job.
The show didn't begin with the usual instantly immersive and exciting ensemble number – that came quite a lot later than usual but it was worth waiting for and demonstrated that the core strength of all.
MMY productions lies with the ensemble which I say again is one of the strongest I have ever seen. Perhaps one of the most startling transformations was Jack Gibson who plays Angel, a drag queen. This has to be seen to be believed – and I must congratulate him on his ability to walk in unfeasibly high heels! I did have my heart in my mouth every time he tottered up and down the stairs though. Angel is the love interest of Tom Collins (Joseph Morgan) and there are some tender moments between them which are very convincing and moving.
I found Chris Wagstaff to be extremely compelling as Roger. Roger doesn't have a lot of laughs in his life and Chris conveyed the angst brilliantly. He is very suited to the more serious, poignant roles and is able to channel emotional despair extremely skilfully. (If I had to sum up his role, I would describe it as "angst and eyeliner").
A special mention needs to go to Sara Nelson who plays Maureen Johnson. Her performance art piece has to be seen to be believed...it's weird, quirky and she really deserves high praise for her brave, uninhibited interpretation.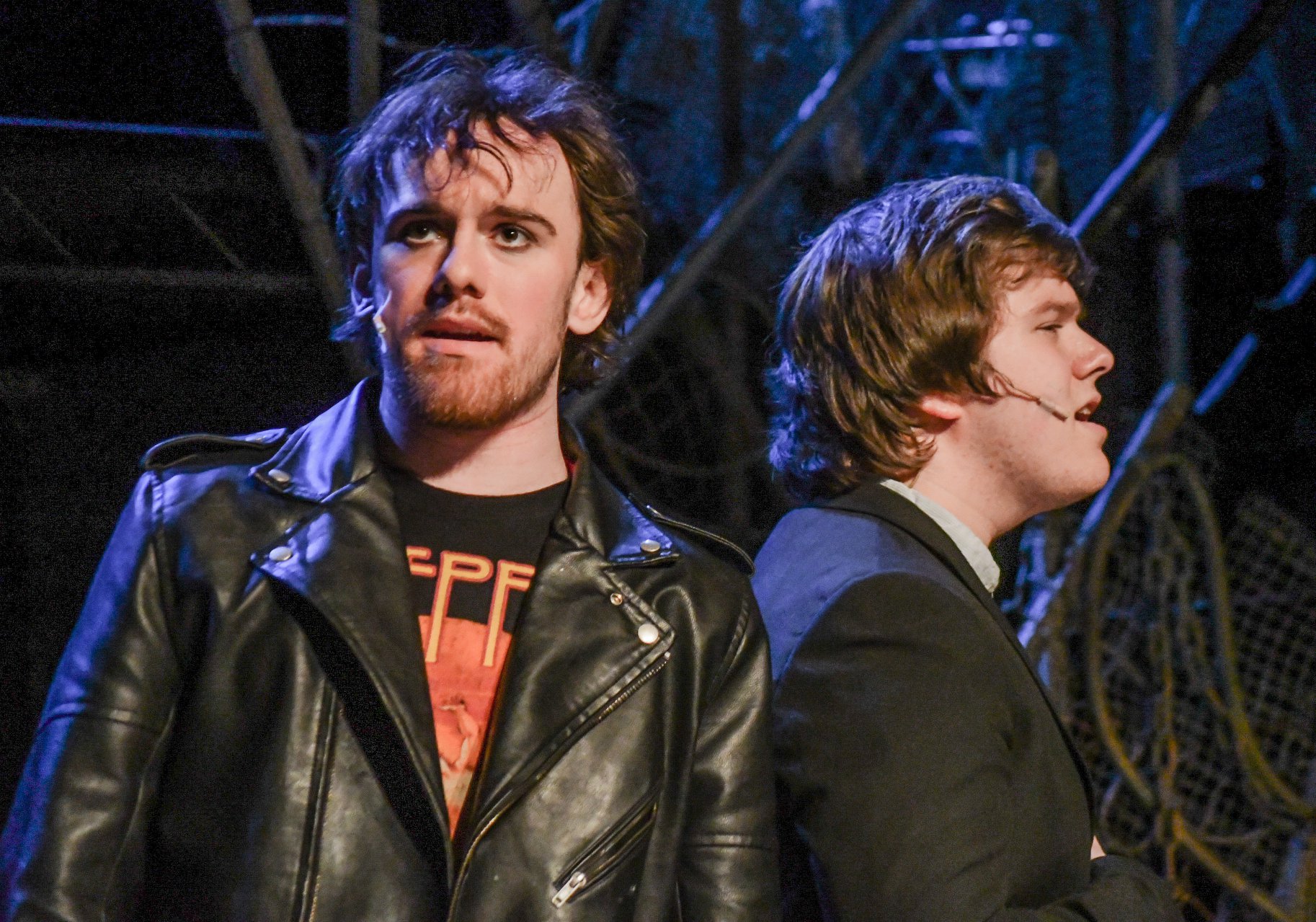 I think my favourite scene was "Tango: Maureen" between Mark (Cameron Hall) and Joanne (Emily Clarke). Ever since I saw Emily in "Hot Mikado", I have been a fan and she never lets me down. I think of her as musical theatre royalty: she just gets it so right every time. The chemistry between her and Mark in this scene is just fantastic. They are both totally believable as their characters and it was very enjoyable to watch – one of the lighter moments of the show (of which there are few!)
I liked the direction (well done, Dan Jarvis) – particularly at the beginning of the second half when the ensemble sang "Seasons of Love" and the lead characters stood above them in silence. This was very effective. Unfortunately, I found the story quite difficult to follow at times and a bit confusing. Some of the song lyrics weren't easy to distinguish which meant that some of the story was lost on me. That said, I still found everyone's performance to be extremely watchable and compelling, even if I wasn't really sure what was going on.
I believe this show was chosen because of the adult themes it deals with so as to allow the Graduates to present themselves as adult performers, capable of dealing with challenging roles and subjects. I completely understand this but I did feel at times that the point was over-emphasised. I am not a prude by any means but I did find the scene towards the end which had some sexual simulation in it quite difficult to watch and it made me uncomfortable – I thought it was overly gratuitous.
I congratulate all the performers for appearing to be so at ease with some very demanding roles and subjects. They tackled this show head on with confidence and without any awkwardness. This is an excellent vehicle for showcasing their talent and their ability to really stretch every emotional scene to the absolute maximum. Just when you think they can't give any more, they do.
'Rent' is a challenging and brave choice but I wouldn't expect MMY to choose anything that was an easy option. They have talent and they're going to use it!
Reviewer: Nicky Lambert
Reviewed: 21st March 2018
North West End Rating: ★★★★
Photography: Mark Russell