"A fantastic representation of the outstanding and exceptional talent of today's youth"
The beautiful venue of Crow Wood Leisure Ltd in Burnley hosted Basics Junior theatre schools 4th annual cabaret night. With a packed itinerary of over 30 performances promised the audience a fun filled evening of entertainment. The cabaret night is where the talented students from Basics showcase their outstanding performances to their family and friends. During the evening the awards for the end of year achievements are presented to the winners of the nomination categories.
The atmosphere was electric and full of excitement as family and friends took their seats. The principal Andy Cooke beamed with pride as his fledglings took their places ready to perform, Andy's passion for these youngsters to succeed is palpable.
As a theatre critic for North West End my twin and I had the honour and privilege to be invited to this fantastic evening and to present the awards to these extremely talented students. We have seen more shows throughout the UK and globally then we would dare to admit but this particular theatre group has captured our attention. I don't know what they put in the water in Burnley but they sure do produce the most talented youngsters I have ever witnessed throughout my 40 years plus of the theatre world.
The talent at Basics continues to amaze us and we were thrilled at the opportunity to watch these youngsters again, it's hard to comprehend that these students are just 12 years old upwards.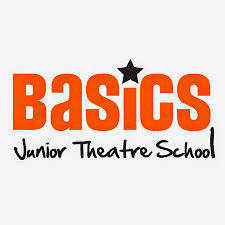 The M.C for the evening was the lovely Jack Herbert an ex-student of basics who we first saw play the lead part of 'Chris' in 'Miss Saigon'. The evening offered food, drinks and a fantastic medley of pop music and musical numbers from popular shows such as 'Wicked', 'Les Misérables', 'Phantom of the Opera', 'Funny Girl' and 'Ghost'.
From the Vocalize Ensemble, duo's and individual performances the students displayed a fantastic representation of the outstanding and exceptional talent of today's youth. Holly Needham's rendition of 'A New Life' from 'Jekyll and Hyde' certainly had the goosebumps factor as she sang beautifully throughout. Oliver Driver and Reuben Khan seemed to be the audience popular choice as they took to the floor to sing 'Stitches' and 'Lean on'. Jess McGlinchey who recently played the narrator in Joseph for basics sang effortless throughout the evening, this young lady will go far I am sure. Meghan Mulvihill, Millie Green and Karen Wilkinson blew me away with their superb vocals as they sang songs from 'Phantom of the Opera' and 'Wicked'.
The outstanding performer of the evening for me was new comer Anna Hunt who has recently joined basics, Anna sang songs from 'Les Miserable' and 'Ghost' captivated me with her pitch perfect voice and amazing stage presence. This lady is one to watch as she clearly is ready for musical theatre. There are so many talented individuals that I could continue to mention as each and every one of them are special in their own unique way. The talent in basics is out of any league I have ever witnessed in a theatre school and it is always a joy to visit and watch them perform.
The principal Andy Cooke has a golden recipe in developing his students to a level that would warrant any West End stage. With his dedication and devotion he continues to equipped these students with the skills they require to become fabulous actors and actresses, I have no doubt in my mind that I will be seeing some of these students on the stage and on our TV screens in the future.
Well done to all involved in the Cabaret evening and keep the excellent work up in developing the stars of our future.
Reviewers: Katie Leicester & Victoria Wilmot
Reviewed: 23rd April 2016