Kay Mellor's bold writing for the small screen have made her a national treasure but right from the gritty realism of Band of Gold she has never been afraid to take risks.
Now Mellor is taking on what might be the biggest challenge yet stepping out of her comfort zone to write and direct a musical based on her smash hit TV series Fat Friends, which has its world premiere in her hometown, at the historic Leeds Grand Theatre from November 7th.
Fat Friends is about a group of people from different walks of life struggling with their weight who bond at a Leeds slimming club, and for such a big show Mellor has shrewdly cast musical theatre stalwart Jodie Prenger to take on the pivotal role of bride to be Kelly.
"The show is literally based on Kay's Fat Friends series and she has brilliantly consolidated those beautiful bright characters into this show," says Jodie. "The characters are all so individual like Kay does so well, and it does follow the same story in the series about the wedding.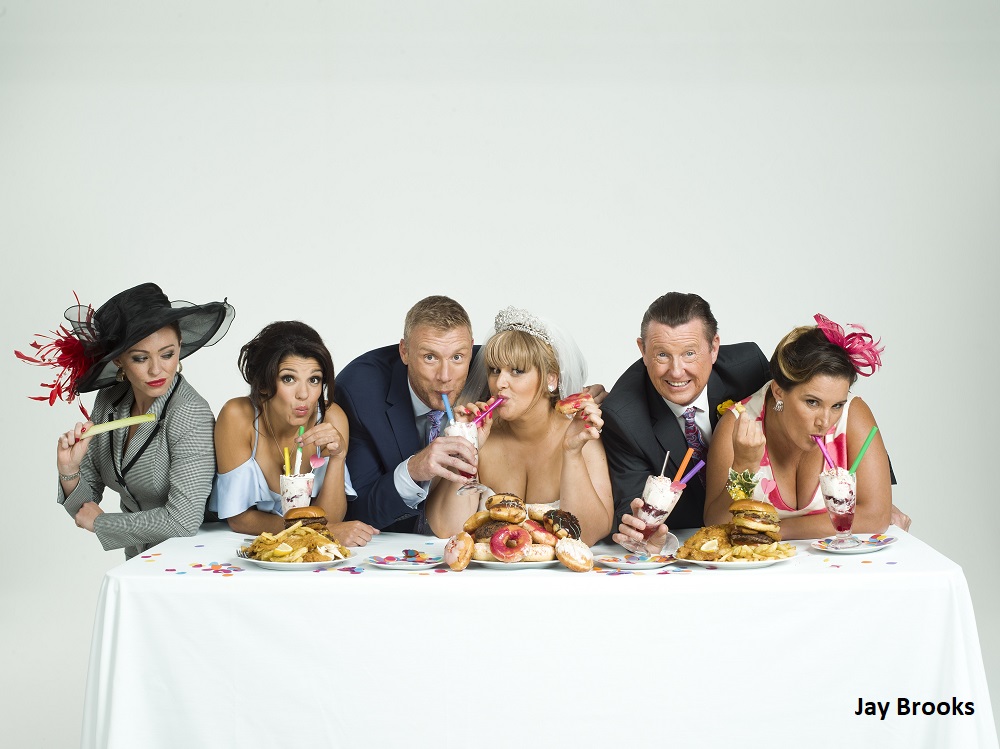 "It is just relatable, very honest, very funny and we've just done our very first run through of act one and act two, and I had tears in my eyes, as it is just really joyous at the end."
Fat Friends is a timely show as audiences are all been barraged with endless images of ill looking models tottering down the catwalk with the subliminal message you have to look a certain way. Prenger won the second series of ITV's The Biggest Loser - where she lost over 8 stones - so this a show that resonates with her.
"I just related to Kelly so much in the script and I'll hold my hands as I've struggled with my weight since day dot. Kelly is quite happy in herself, and to an extent I am totally with her, but she really wants to fit into this dress, which so many women have done, and I've done that.
"Kelly is that bubbly character and so love in with Kevin - and they are in their little bubble - but she does want to fit into this dress to have her dream wedding day.
"Kay's writing does allow you to bare your soul. When you are singing about weight and situations you have been through yourself it comes from a truthful place, and that is challenging for anyone. Anyone can throw 10 jazz hands to the wind, and do a full tap routine, but when you see musical theatre that is honest that's a challenge as well as making it a big entertaining show."
The reaction to hit show The Girls was a classic example of how Leeds audiences love a story about the high and lows of their own, but it does bring its own pressure. Even more so when it is a brand-new musical about ordinary people in Leeds, and directed by one of our greatest ever TV writers who was born and bred in the city which is still her home.
"It is pressurised, and it's six of one and half a dozen of the other, but Kay is brilliant to work with and so is musical director Nick Lloyd Webber," notes Prenger. "There is that extra pressure as it is a hometown audience, but everybody has been so lovely with me when I've been to Leeds Grand with Calamity Jane, Tell Me On A Sunday and Shirley Valentine. That does add extra pressure because when people have been so nice you want to do it right for them.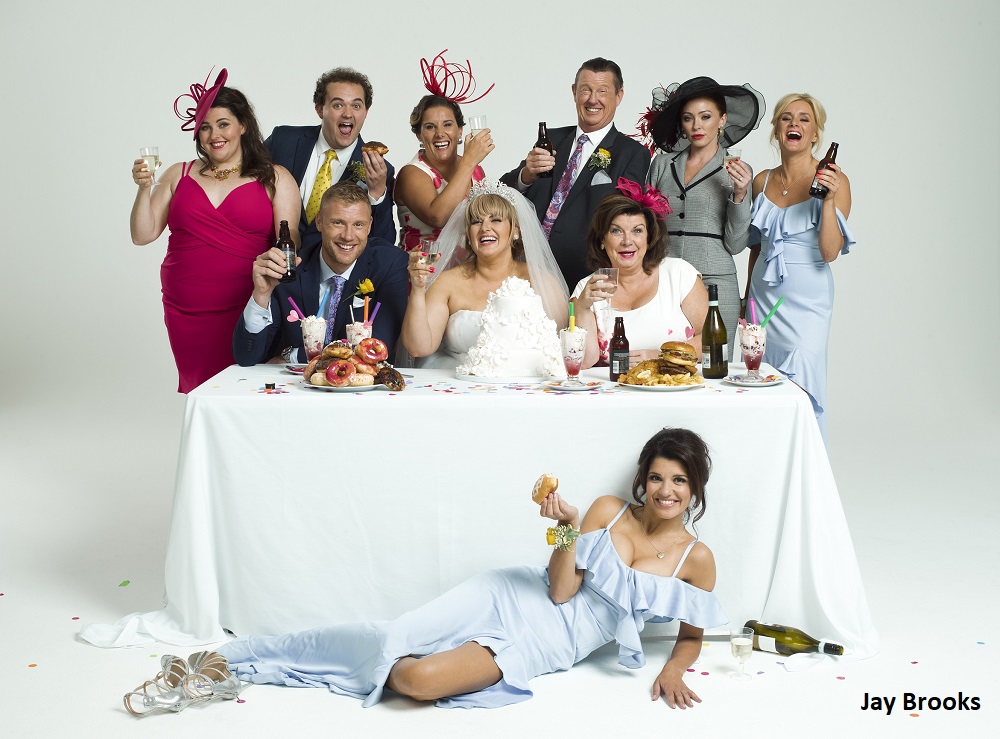 "What Kay does is to create these very real, genuine characters that people can relate to which is why she won awards a plenty. Whether you have a pound to lose to or 200 pounds this is something everyone has had an experience with along the way. That's what is brilliant about this show because people don't just only come for a great time and the music, but they will go 'oh, l've done that' which makes for great comedy and warmth."
Mellor has cast an experienced group of actors and singers with the notable exception of Ashes winning England cricketer Andrew 'Freddie' Flintoff who is making his stage debut. It's a wild card casting so can he cut it in his new career?
"He's loving it, and it's one of these casts where everyone has just rolled up their sleeves. He's a sportsman so anyone who has got that experience in their life are going to accomplish things and he has just got stuck in. Andrew is the part of Kevin and he's great at it."
Another interesting addition to the production is composer Nicholas Lloyd Webber who is creating the original songs for this big hearted show.
"The songs are catchy, very catchy. We all go home singing them and it can go from a beautiful, heart wrenching ballad to a big poppy party number. The shape of the show with Kay's lyrics is really something quite special.
"There is one song Beautiful that I love, Be My Man is another great song and the duet Stuck on You is a lovely number too."
We live in an age of austerity where a trip to the theatre is a big ticket night out so in the face of fierce competition from more established shows why does Prenger think should punters choose Fat Friends?
"Anyone who has been a fan of the TV show, or any of the cast, then it is not a show to be missed. Kay Mellor is an extraordinary writer, and so is Nick Lloyd Webber, and although we all lead busy lives sometimes it's nice to come and have an escape. It should be called Fun Fat Friends, and is well worth the wait which is the pun of the day."
Fat Friends The Musical is at Leeds Grand from Monday 7th Nov to Saturday 2nd Dec 2017. Book online at www.leedsgrandtheatre.com or call Box Office on 0844 848 2700.