When James Brining came home to Leeds as West Yorkshire Playhouse's Artistic Director one of the first things he did was programme an Alan Bennett season re-examining the work of the city's most famous literary son.
Four years later as the Playhouse closes its main theatres for a much needed upgrade, he is marking the Courtyard going dark for a year with six of Bennett's classic Talking Heads monologues, which were first broadcast to huge TV audiences back in 1988.
"We programmed the six Talking Heads consciously and strategically at this moment in time in terms of the Playhouse's own journey, and our relationship with the city," says James.
"We're going into the refurb, which will involve the two theatres and all the front of house spaces being closed off, and it felt to me that closing the doors feels like a significant moment.
"Rather than finishing with any old show, however successful or not or appropriate or not, it felt important to programme both the spaces with a statement in mind. It's about our commitment to the city, to a diversity of voices and in a way to honour Alan as Leeds greatest dramatist."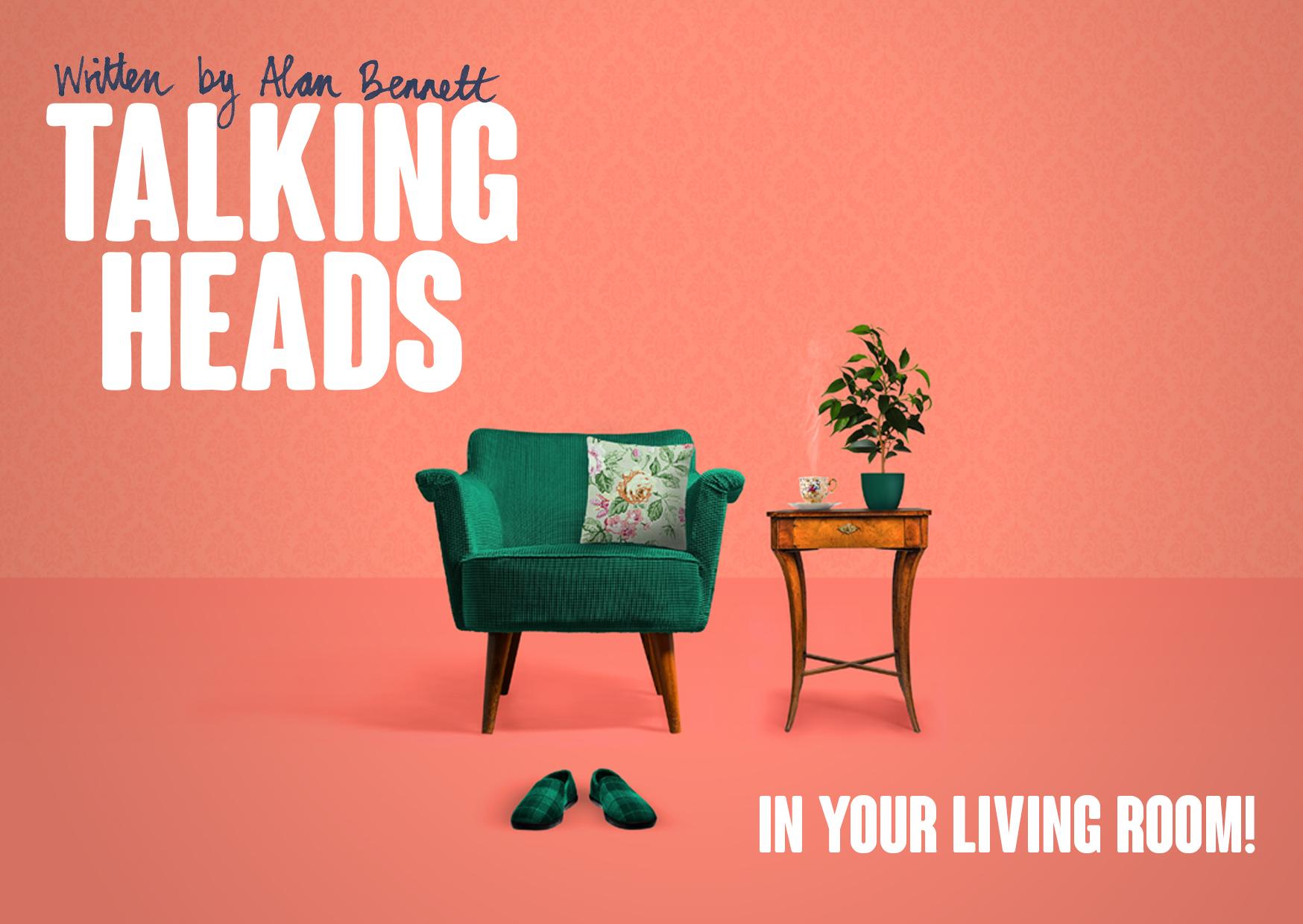 This is almost a Talking Heads greatest hits season, including A Cream Cracker Under The Settee, made famous by the peerless Thora Hird, to A Woman of Letters originally played by Patricia Routledge. Before the Courtyard shows, Brining worked with the Playhouse's Associate Director Amy Leach and Director in Residence John Wilkinson, to expand on three Taking Heads he directed in people's homes four years ago.
"So I just thought, why don't we do that again, but rather than just do a show that is very much in the voice and about of the city of Leeds, let's do a performance in every postcode in the city, and there are 29. The Playhouse is in LS2, so we're doing it here, and we did our first ones in Burley, Seacroft, Guiseley and Bramley, which were really interesting, brilliant and intense."
It's a risky proposition for both actors and audiences. Anyone who has been see the four fearless actors perform in a variety of living rooms around the city knows it is almost like seeing the monologues on the box all these years ago, but with the added frission of live performance.
"When they were originally shown you'd turn on your telly that would be in the corner of the room, and you would be watching," notes Brining. "Last night there was an audience of five, plus three of us from the Playhouse, and Chris the actor. A bloke brought a bottle of homemade rhubarb wine which we shared before the show, and Chris saved his until after.
"The intense thing is that the contract between the actor and the audience that is made unspokenly every time a show happens, there's much more a sense of responsibility on both parts when you are in the same room, and within touching distance of each other."
Householders volunteered their living room for the Talking Heads In Your Living Room season with no idea what to expect. The same was true for the actors who were helping set up the stage, changing in people's bedrooms, dealing with dogs wandering onto the improvised stage and in one case doing a quick change in the kitchen.
"There is no hiding place for either audience or actor. Speaking to the audience afterwards one woman said it took me ten minutes to feel comfortable because you were so in my face and so present. In the end it is about human interactions in our job. To be in the same room and shake hands with every member of the audience in that little room and share that homebrew.
"It's all about idea of connection and about stories that are relevant and interesting to us as human beings whether we are artists, audience members, producers, so that is the metaphor for what we trying to achieve in a much bigger way across the whole of the work we make."
One criticism that is often levelled at Bennett is that while his work has flashes of vitriol it is actually a bit twee, yearning for a time and class that is no longer relevant to a post Brexit Britain. Brining is Leeds born and bred so is quick to take issue with that idea.
"The writing in Talking Heads is exceptional that achieves a level of poeticism at times, which people would never necessarily characterise his writing with," asserts Brining. "I think he writes brilliantly about loneliness, community, damaged people and isolation.
"When they were written they were about the need for the community to rally round and gather together. I think politically he has got a lot of insight, and this cosy, twee, teddy bear, which he finds irritating himself, I don't think is accurate.
"Certainly of the Talking Heads, which are really brilliant pieces of writing, brilliantly crafted and skilful. Coming back to the three I directed I've found so many more layers in them like the A Lady of Letters, which is the one Patricia Routledge did, and Vanessa Rosenthal is doing for us. It is about grief as much as anything else, that's not a twee subject."
The Talking Heads season is being presented alongside a big new show Searching For The Heart Of Leeds which closes the Quarry space. There's an interesting contrast between one person monologues, and a production that has recruited non-professional performers from Bennett's home city to share what makes Leeds special to them.
"We have two shows on in our theatres as we close those doors for a year and a bit. One is by Alan Bennett and the other is by Mark Catley, another acclaimed Leeds writer, which will performed by scores of people from the city with all sorts of backgrounds. If all you did was say they are doing some Alan Bennett again it wouldn't represent our full programme.
"I am consciously saying after 28 years of the West Yorkshire Playhouse it is appropriate to take a moment to take reference to Leeds' greatest dramatist and simultaneously to create a new piece of work by a Leeds writer which has all sorts of other voices in. Those two together feels like they are making their statement."
The Talking Heads season - featuring six monologues - now relocates to the Courtyard Theatre at West Yorkshire Playhouse until Friday 23rd June. To book go to www.wyp.org.uk or 0113 2137700.