John Partridge certainly qualifies as a British musical theatre legend but he is really stretching his acting chops in Tom Stoppard's rarely performed Rough Crossing.
The hard working former Eastender comes to Leeds Grand Theatre leading a cast in a new version of a demanding play that began life in the National Theatre and has had only one previous national tour in 1987.
"Rough Crossing was adapted from a French play by Ferenc Molnar called Play at the Castle and the musical Anything Goes was also adapted from the same source," notes John. "If you are a fan of musical theatre, but don't see many plays, you will probably know the story of Anything Goes, which gives you a slight indication of what the play is about.
"I play a character called Sandor Turai, and I am a playwright, and with my writing partner Alec Gal we have four days to finish our musical as we are traveling from Southampton to New York on the SS Italian Castle. We have no beginning, a terrible middle and no ending hence the title Rough Crossing. I'm a puppet-master in this story, and my job is to ensure we have a happy ending and everything works out."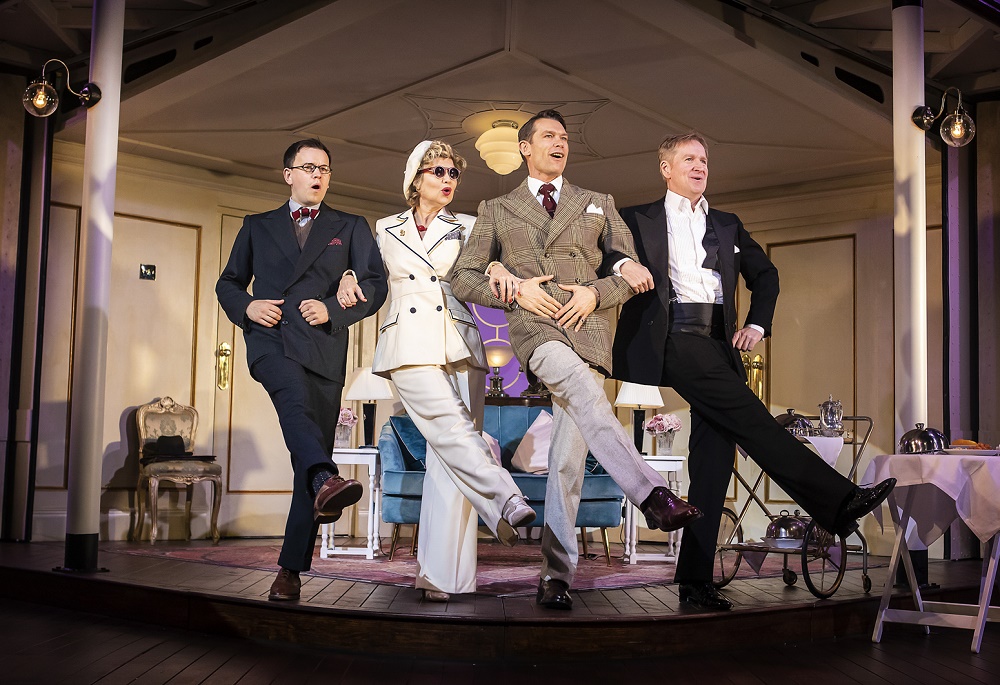 One of the great strengths of the Grand's programming is its variety, ranging from less demanding versions of smash hit movie right through to a piece like Rough Crossing which will ask questions of both the cast and the audience.
"It's a challenging piece as anyone who takes on Stoppard will tell you as the characters are complex. On the surface Rough Crossing appears light and frothy, but underneath it there is a lot of information and subtext we need to get across to the audience. That requires focus, attention and care.
"You can miss a lot of Stoppard as a lot of it can go over your head as with all his plays, so it really requires audience members to participate. These are not shows you can sit back and let wash over you so you have got to invest in them, which is when you get the best out of them. Be that on the stage or in the auditorium."
Given the undoubted complexities the producers have wisely assembled an experienced six strong cast capable of peeling back the layers of the words penned by one of British theatre's great writers.
"Matthew Cottle plays Alex Gal who you will know from way back in the day in Game On, but more recently Windsors, Pure or Endeavour, and I think he is hardest working man in television. We have Issy Van Randwych who plays Natasha, and she is the only female in our show, but we only need one as she is absolutely hilarious.
"I have the lovely Charlie Stemp who aids me in some singing and dancing in this play. I've seen Arcadia, and read it four times, and I still read it and go 'what'. Rough Crossing is a little lighter as there are musical numbers at the end of the first half and the second half, which were written by the late, great Andre Previn, who sadly passed away while we were in Bath. It gives his songs a little extra resonance right now."
Musical theatre fans will remember Partridge's last visits to Yorkshire playing a deliciously devilish Billy Flynn in Chicago and returning a few months later with a beautifully realised Zara in La Cage Aux Follies, where he not only nailed the big dance routines, but in heels too. He also has a personal reason to look forward to coming back north as he gets to spend some time with his niece who lives just up the road in York.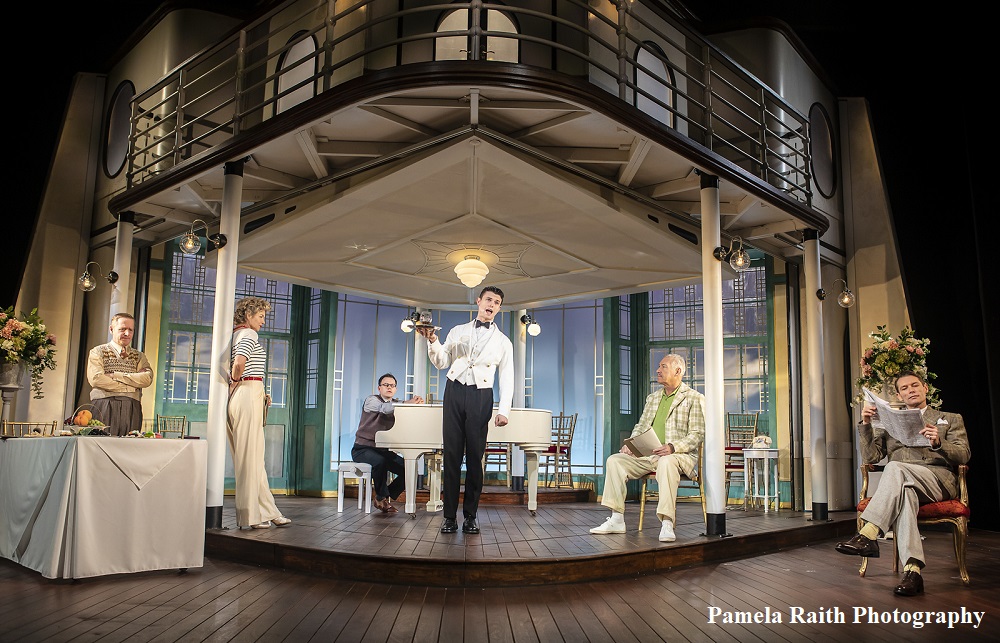 "When you are on the road and touring I know a lot of people have misconceptions about theatre life as it is hard, and can be lonely as we leave our families behind," says John. "We pack our little bags and off we go, but it is great for me to be in Leeds as it means I get to really be at home. We are a small family, but we are very close so I get to be with family. Leeds is a metropolis so you have great food, great shopping and beautiful countryside five minutes outside the centre.
"You also have this absolutely legendary theatre which in my opinion is one of the most glorious auditoriums in the country. The Grand really is stunning and a theatre I always relish performing in. It's a win, win, win for me."
Partridge is one of those restless artists always looking for a new challenge so it was no surprise that he entered the Celebrity MasterChef kitchen to offer his dishes to demanding judges Greg Wallace and John Torode. Partridge called on his theatrical storytelling experience to create bold and deeply personal creations that saw him crowned the kitchen's champion.
"I was surprised at winning as most people just slog our guts out and nothing really comes of it. It had a profound effect on me and I think was that clear. I've not watched it back, as it not my thing, but from I know from people who support me they tell me how it played out.
"My food story is far from over as I am knee deep in my test kitchen just finalising my food memoir called 'There Is Place Like Home'. That was the title of my final menu on MasterChef and it has spawned this new life for me.
"I continue to cook and when I'm not doing Rough Crossing most weekends I am at food festivals across the country doing demos, and I also run my supper club from home. I say that cooking the food from my past helped me live in the present, and I really found the whole MasterChef experience incredibly healing for me."
Rough Crossing is Leeds Grand Theatre from Monday 1st April to Saturday 6th April. To book www.leedsgrandtheatre.com or 0844 8482700.