It is testament to the enduring genius of Alfred Hitchcock that a stage version of his early masterpiece The Lady Vanishes is still pulling in the crowds as it finishes a UK tour at Leeds Grand Theatre.
The first ever stage adaption of the 1938 movie stars British acting royalty Juliet Mills as the lady who vanishes on a train leaving socialite Iris completely baffled when everyone else on the train denies ever have seen the missing woman. She joins forces with musician Max to turn detective and solve the riddle of why the lady has vanished.
"I am actually the lady that vanishes and a lot of people of people don't know the story as after all the film was in 1938, "says Juliet. "A lot of people haven't seen it unless you watch Talking Pictures all the time like I do.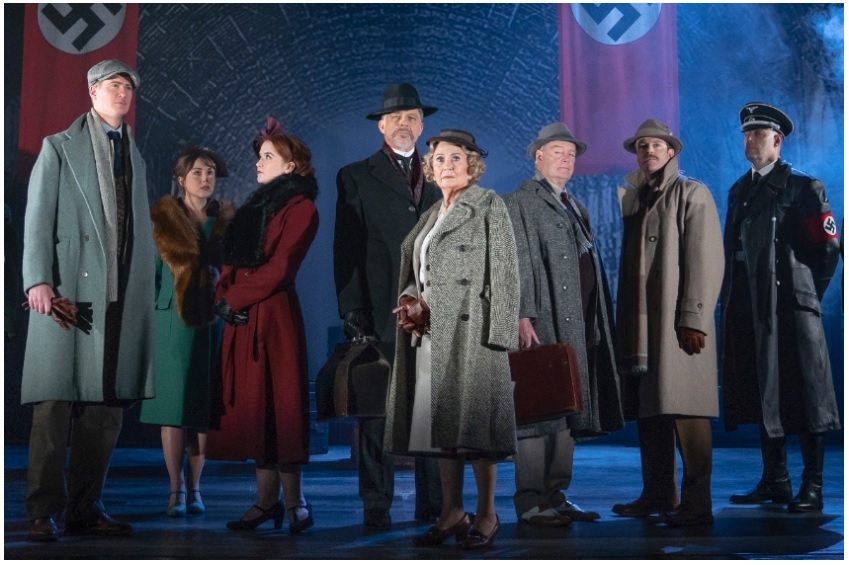 "She's a children's governess who doesn't seem mysterious, seems to be a very ordinary little old lady who befriends the heroine of the piece, and nobody on the train who has encountered my character admits to having seen her. It's not exactly a whodunit in the normal sense of a thriller."
This is the latest production for the Classic Thriller Theatre Company, directed by Roy Marsden of Adam Dalgliesh fame, and they have quietly built a reputation for hiring experienced talent like Juliet, who is one part of a major acting dynasty, including her Oscar winning father John and sister Hayley.
"It's a comedy thriller so it's not just a thriller like Agatha Christie, it has a lot of laughs, and it's very funny. There's a couple of characters who are very amusing, and are cricket fans, so all the cricket jokes have been going down very well in the last few weeks.
"Some of the situations are funny so it has a bit of both. It's not just sitting on the edge of your seat, but also having a good laugh, which somehow relives the tension. I think people like to be a bit scared and amused at the same time."
And as a bonus she is on the road with real life American husband Grease 2 and Dynasty star Maxwell Caulfield.
"It's lovely for us although we don't really have much to do onstage together," notes Juliet. "We are onstage together, but we don't have actually have scenes together. He's plays a mysterious character in the play and he's wonderful and good looking so it works well."
This is not Juliet's first trip to the Leeds Grand as she has been on the boards at the historic theatre with both her husband and her sister.
"Maxwell and I were in an Alan Ayckbourn play called Bedroom Farce, and Hayley and I did a tour over twenty years ago now of the Noel Coward play Fallen Angels. The Grand is a beautiful theatre, Leeds is a great town and Yorkshire is our favourite county in England so if we lived in England we'd live there."
Juliet has had a long and distinguished career, including being one of the few British actors to star in a US primetime show playing the local witch in Passions. But her career started literally as a babe in arms in the classic 1942 World War Two British propaganda film, In Which We Serve, starring her old man and Noel Coward based on the wartime service of Lord Mountbatten
"Mountbatten was very much part of the making of that film. Noel Coward wrote and directed it with David Lean which was his first co-directing movie. It was a real break for my father and I'd just been born, Noel was actually my godfather, and they needed a baby.
"Noel said to daddy, you have one at home, so why don't you bring her in for this scene? I actually got billing as baby - Juliet Mills, so that is quite a debut to be proud of."
The Lady Vanishes is Leeds Grand Theatre from Monday 22nd to Saturday 27th July. To book www.leedsgrandtheatre.com or 0844 8482700.