World record-holding beatboxer Testament's new play Black Men Walking is one of the highlights of West Yorkshire Playhouse's latest series of smalls scale plays performed in their Barber Studio Space.
Directed by Eclipse Theatre Company's Artistic Director Dawn Walton, Black Men Walking follows three friends who hike together on the first Saturday of every month finding themselves looking back through history before they can move forwards. Black Men Walking is a Revolution Mix story and runs from Feb 21-24.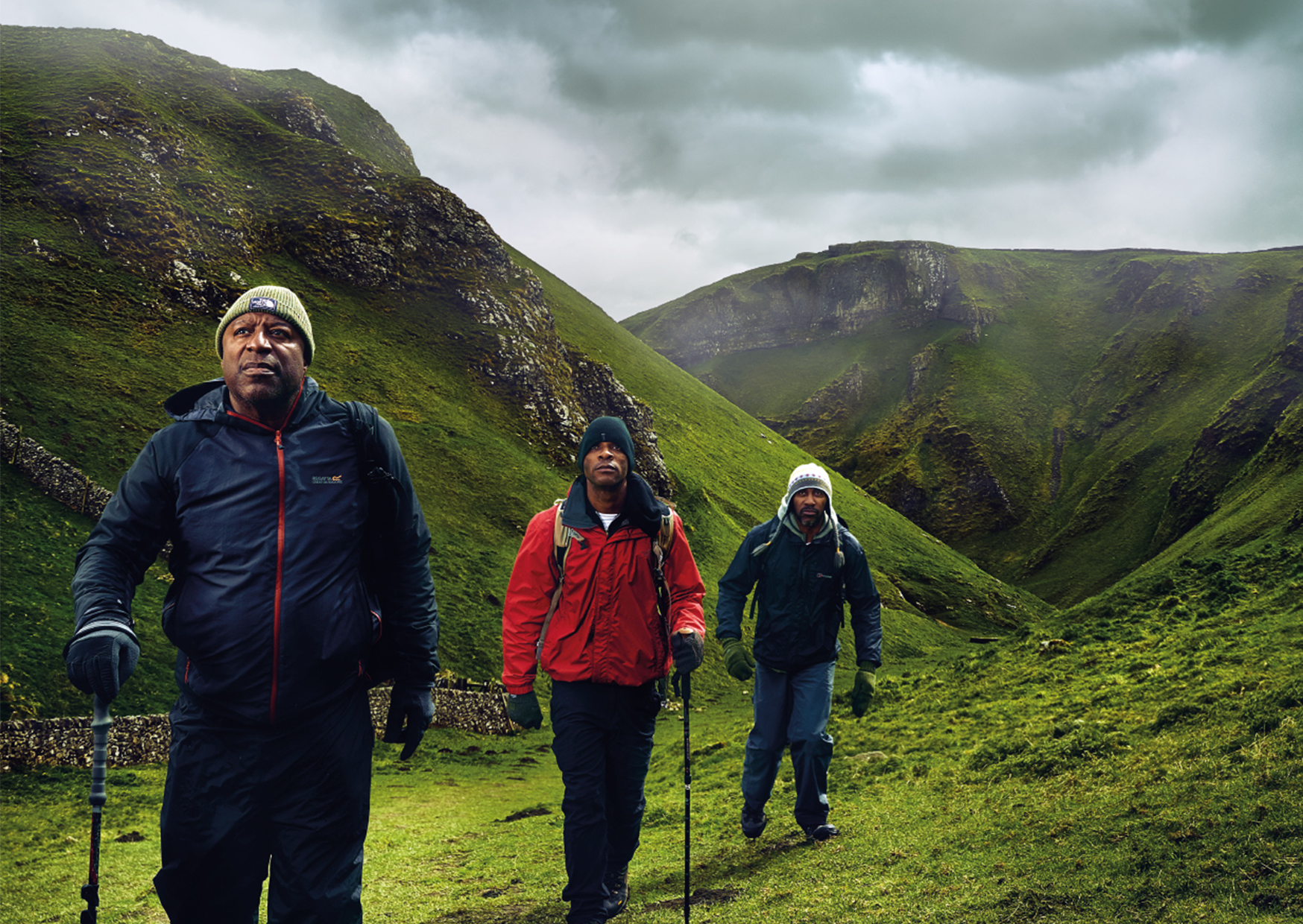 This season will be the final of its kind in the Playhouse's current Barber Studio, with The Bramall Rock Void, a dedicated, flexible and intimate new third space built during the Playhouse's capital redevelopment, becoming a permanent home for small scale work from Autumn 2019.
"Over the last three years, our programme of dynamic, small-scale work has gone from strength to strength," says West Yorkshire Playhouse New Work Producer Gilly Roche.
With the Bramall Rock Void just around the corner, we believe this final Barber Studio programme is the best yet – innovative, urgent and thoroughly entertaining. We're particularly thrilled to welcome back Pauline Mayers and the critically acclaimed What If I Told You, developed here at the Playhouse ahead of a successful run at Edinburgh Festival Fringe in 2017."
Other Studio Season Programme productions are:
What If I Told You? (13 – 17 Feb) –Throughout Pauline's life, people have made assumptions about her based on her gender, background and skin colour. She's defied these expectations at every turn, tearing up the narrative that society tried to impose on her. Carefully balancing theatre and dance, What If I Told You? immerses the audience in Pauline's world as she invites them to pause, breathe and reconsider the stories we tell about our past and the history on which we build our futures.
Penguins (15 – 17 Feb) – Roy and Silo are just like the other penguin pairs at Central Park Zoo – they are very happy together. When the duo decide to try and hatch a rock in place of an egg, they find themselves on an adventure which could mean raising a chick for real.
The season is also showcasing works being presented as part of their ground-breaking Every Third Minute festival of theatre, dementia and hope.
Maggie May (26 Feb) – A rehearsed reading of a brand new Playhouse commission that explores the experience of living with dementia by award-winning playwright Frances Poet..
The Purple List (26 Feb) – Written by Libby Pearson and performed by Ian Baxter, this one man play explores the lives of two gay men as they navigate their way through the care system and the changes in their relationship.
This Is Us (27 Feb) – a performance platform showcasing new work by artists living with dementia in a supportive environment, including a chance for the audience to give feedback, presented as part of Every Third Minute, a festival of theatre, dementia and hope.
Blank Tiles (28 Feb) - World scrabble champion Austin Michaels used to know over 200,000 words, then he was diagnosed with Alzheimers Disease. Since his diagnosis, Austin has been in a race against time to document his memories, before they fade. A humorous and poignant play by writer and performer Dylan Cole.