After smashing all box office records with its European premiere at The Other Palace, the sold-out production of Heathers – The Musical will make its highly anticipated West End transfer this autumn. The 2018 Class of Westerberg High will be graduating to the Theatre Royal Haymarket for a strictly limited 12-week run, from 3rd September 2018, with Carrie Hope Fletcher reprising her role as Veronica Sawyer.
Heathers – The Musical is now the highest grossing show at Andrew Lloyd Webber's The Other Palace and St. James' history having sold over 20,000 tickets across the run and having sold out prior to its opening gala performance. It is the first show in the theatre's history to move from a studio workshop to a main house production and it now becomes The Other Palace's first West End transfer, having reached a brand new audience; 70% of which are under the age of 30. The production will continue to develop and celebrate its younger and more diverse audience by offering over 15,000 seats at £25 across the West End run.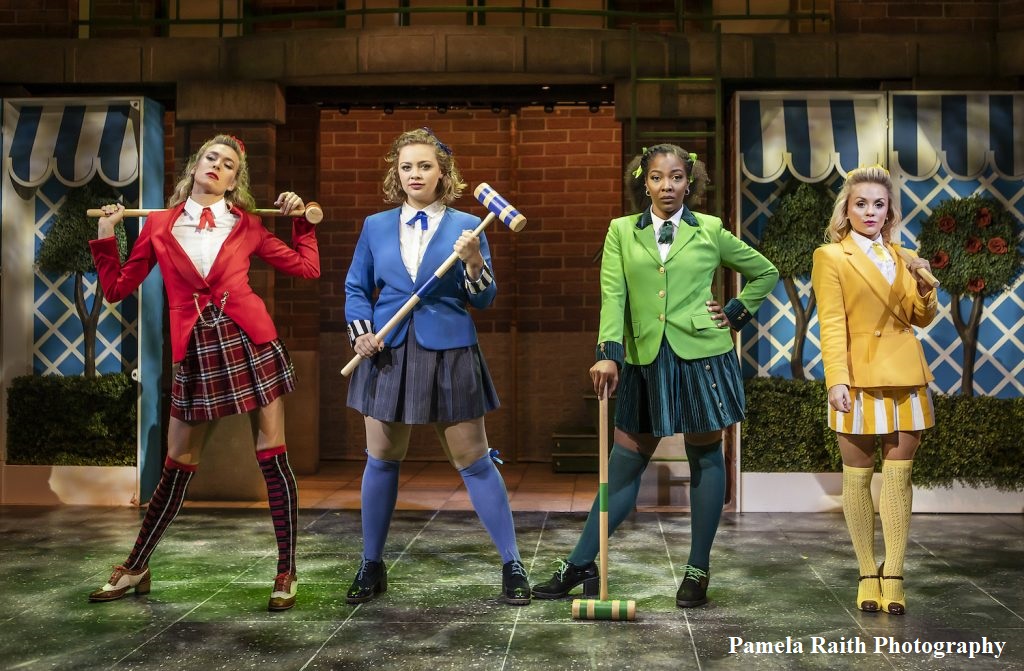 Greetings, salutations. Welcome to Westerberg High, where popularity is so very a matter of life and death, and Veronica Sawyer is just another of the nobodies dreaming of a better day.
But when she's unexpectedly taken under the wings of the three beautiful and impossibly cruel Heathers, her dreams finally start to come true.
Until JD turns up, the mysterious teen rebel who teaches her that it might kill to be a nobody, but it's murder being a somebody…
Based on one of the greatest teen films of all time, the 1988 cult classic starred Winona Ryder and Christian Slater. The award-winning writing team, Laurence O'Keefe (Legally Blonde, Bat Boy) and Kevin Murphy's (Reefer Madness, Desperate Housewives) hit musical adaptation has enjoyed successful runs in Los Angeles and New York, and finally arrived in the UK for its European premiere on 9th June 2018, following a rapturous response to its 2017 workshop at The Other Palace.
The musical is directed by acclaimed screen and stage director Andy Fickman, with choreography by Gary Lloyd, design by David Shields, lighting by Ben Cracknell, sound by Dan Samson and casting by Will Burton. The full cast of Heathers – The Musical will be announced in due course.
Heathers – The Musical is currently running at The Other Palace until 4th August and is produced by Bill Kenwright and Paul Taylor Mills.
LISTINGS
HEATHERS – THE MUSICAL
THEATRE ROYAL HAYMARKET
3rd SEPTEMBER – 24th NOVEMBER 2018
Performances:
Monday – Saturday – 7.45pm
Thursday & Saturday – 3.00pm
Ticket Prices: From £25.00
Address: 18 Suffolk Street, London, SW1Y 4HT
Box Office: 020 7930 8800
Website:
Facebook/Twitter/Instagram:
@HeathersMusical
@TRH_London