On a rainy, dreary evening, press from across Liverpool gathered in Furnival's Well, a cosy bar in the heart of Liverpool and the perfect Dickensian location to launch this festive production. Press were greeted to a glass of mulled wine and a live band playing some festive tunes.
Toby Park, who will play the iconic role of Ebenezer Scrooge, welcomes the gathered members of the press as the cast perform a rendition of God Rest Ye Merry Gentlemen. He introduces the rest of the performers present – Petra Massey, Sophie Russell, and the members of the fantastic sounding band.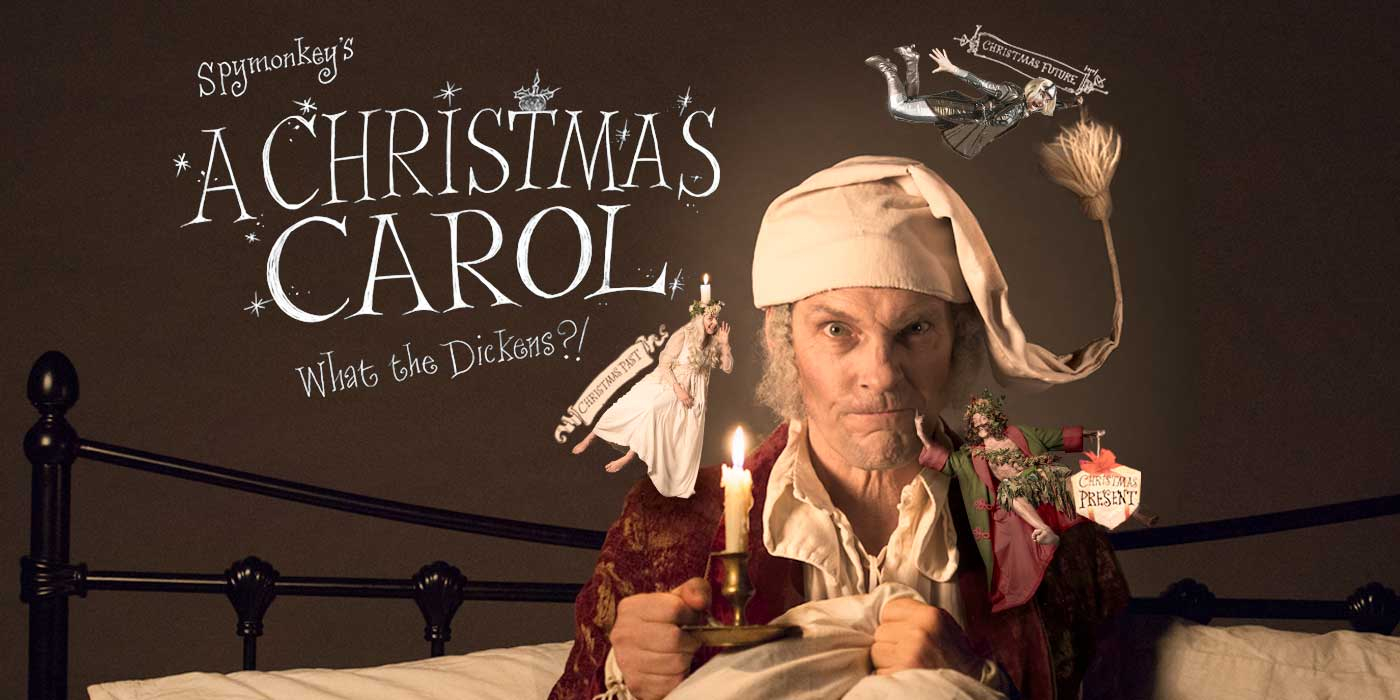 Park then discusses the reasoning behind the choice of the location for the press event. He tells of how Dickens went undercover at Furnival's Well as a police officer whilst researching for writing one of his many texts. Guests then got a true flavour of what to expect of the production when Aitor Basauri glided in as the Ghost of Christmas Present on a swegway, only to fall off it in front of us all. This is going to be no ordinary production of A Christmas Carol. This is a Spymonkey production of A Christmas Carol. Expect music, festive fun and a whole lot of comedy!
The cast closed the event with a hilarious rendition of Little Donkey, rounding out the little sneak peek of what's to come with this production of Charles Dickens' classic text.
Spymonkey's A Christmas Carol plays Liverpool Playhouse from 8th December until 12th January. Tickets are available now, priced from £10. £5 tickets are also available for young people and young adults aged between 14 and 25 through the free YEP membership scheme. https://www.everymanplayhouse.com/whats-on/spymonkeys-a-christmas-carol