Riptide created immersive show, The Lucky Ones, that tore up the theatrical rulebook. Our Yorkshire editor Paul Clarke took part in that challenging odyssey round Leeds, and he caught up with Riptide artistic director Alexander Palmer to talk about that interactive spy caper and their new festive show.
Riptide may be a young company, but they are determined to turn theatre from a passive process into an immersive experience where you are at the heart of the action.
Since forming the Leeds based company artistic director Alexander Palmer has been rewriting the rulebook with a month-long interactive production, The Lucky Ones, sending the audience off on all sorts of secret missions across the city. The decisions made by the participants determined how their experience and the narrative played out.
Now they are back with their first family friendly show, The Lost Present, as festive fun seekers are dispatched to look for something a bit different on a fantastical trip round familiar, and not so familiar, bits of Leeds.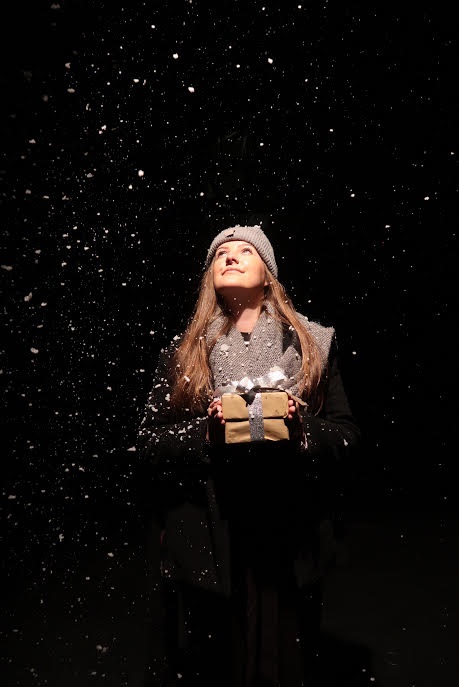 "You are given a map with six locations in the city, some of them are well known locations, and some maybe not so," says Alexander. "The best thing I can describe it as we are creating little Narnia like installations, so in seemingly ordinary spaces you enter a door and the room is magical, but I don't want to give too much away.
"You follow a narrative from the first venue to the last, so it is a nice overarching story about giving, random acts of kindness and connecting with strangers, it's pitched at ages six and above, and is a children's show, but we welcome adults - if they can be well behaved.
"The beauty of this show is not just watching it, but you are actually in it. There are choices you have to make in different locations and they will impact your journey giving it a different flavour depending on what you choose to do in each location."
Like their Christmas production, The Lucky Ones was supported by Leeds BID and Arts Council England. who were happy to back a new company who are trying to do something different but using their home city as the backdrop. So how did people who took part in The Lucky Ones respond?
"We did one version which was a month long, and a two-week version in September/October, and the reaction has been overwhelming as people were likening it to playing in your own video game or being inside our own Truman Show. A lot of the people who did the last one for them that was a really exciting prospect.
"For us it was a logistical nightmare trying to keep everyone's experiences personal and try to keep those experiences on course as there was a finite number of days you need to complete it by. Our offices ended up being a bit more like air traffic control than anything else with those audience members dotted all over the place."
I took part in the first The Lucky Ones and it was quite a trip. Dead flowers coming though the post, puzzles emailed to me that I had to solve to move to the next level, texts from different people in the narrative begging me to take sides and even someone following me through the streets of Leeds until I gave them the slip. Were other people as disconcerted as me by these twists in the tale?
"It was about a 50/50 split so half of the people took it as Iike being in a video game and I'm part of it," shares Alexander. "Some other audience members took it as I'm in a real-world scenario being sent flowers by a stranger. You were invited to real life locations like a café where something would happen, so you understand you are in a real life scenario with members of the public around you, but they don't know what is going on, or the importance of the package you have received.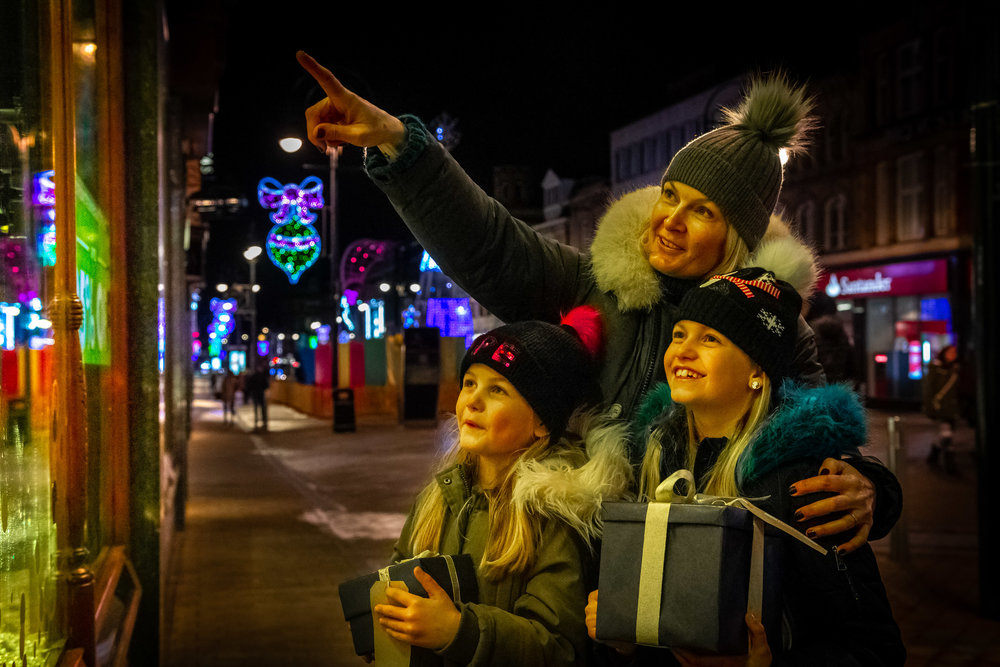 "We do like to play on that, but for the second one we did try to highlight if it was in was in the show or not. Things happened in audience members' lives that were a bit odd and they thought that was part of it. For us that was a bit of a danger if they found themselves in an odd scenario and thought at the end of it there is a reward."
I'm a man in my fifties, and don't play video games, so couldn't use that model to filter the experience. My reference point to try and make sense of all the strange things going on were the spooks in John Le Carre's classic espionage thrillers.
"It does have that flavour to it especially when you are a mission or task to complete. The first iteration was about how our data is stored and actually broke around the time of the Cambridge Analytic story in March.
"What we aim to do is give people different experiences that they wouldn't otherwise have. Being in your own spy thriller, unless you work for the government or MI5, you wouldn't come close to that experience."
Putting on any stage production is never easy, but at least you can block out a show and a story, whereas Riptide's individualistic approach means the story mutates in ways it is difficult to anticipate. I've seen for myself how my decisions during The Lucky Ones had consequences, which at times were pretty odd like being trailed across town, so why do Alexander and his team make it so tough for themselves?
"I guess it is about putting people in different experiences that I find interesting, and how people react. The fact you found it unsettling is a compliment to your imagination and willingness to take part. Other people might not have noticed the person across the road.
"There's nothing wrong with theatre as I have a theatre background, but you only use your sight and ears, so it's very cerebral. In this type of experience, you may be physically in touch with actors, they are there directly in front of you speaking. You are not one of many in a darkened auditorium where you are relaxed, you have to think a little bit more."
Riptide's The Lost Present takes place from Monday 10th December until Sunday 16th December 2018 and can be experienced between the following times:
Weekdays: 3pm - 8pm. Weekends: 12pm - 8pm.
Tickets: Adults: £5, kids (under 16 years): Free and are on sale at www.theriptide.co.uk